For anyone looking for a shady home close to nature. Today we would like to please people who love decorating or thinking about making a house. Have a look and apply the idea back to the way you like it.
Architects: Dietrich | Untertrifaller
Area : 489 sq m.
Year : 2014
Pictured: Bruno Klomfar
.
modern nordic style house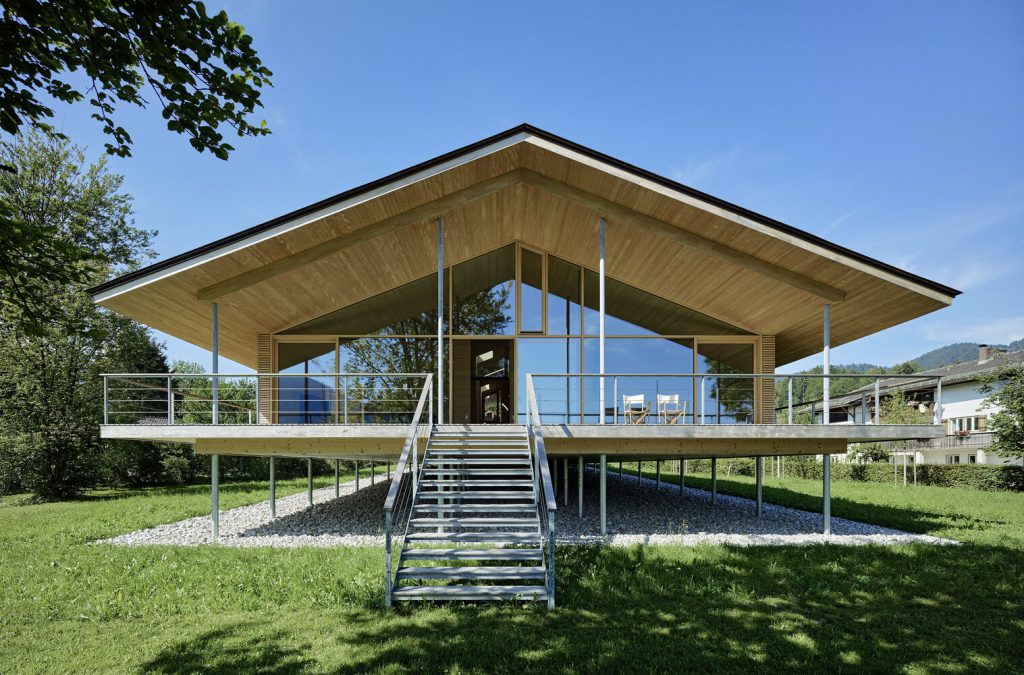 Wooden houses made of natural materials light, low and spacious roof structure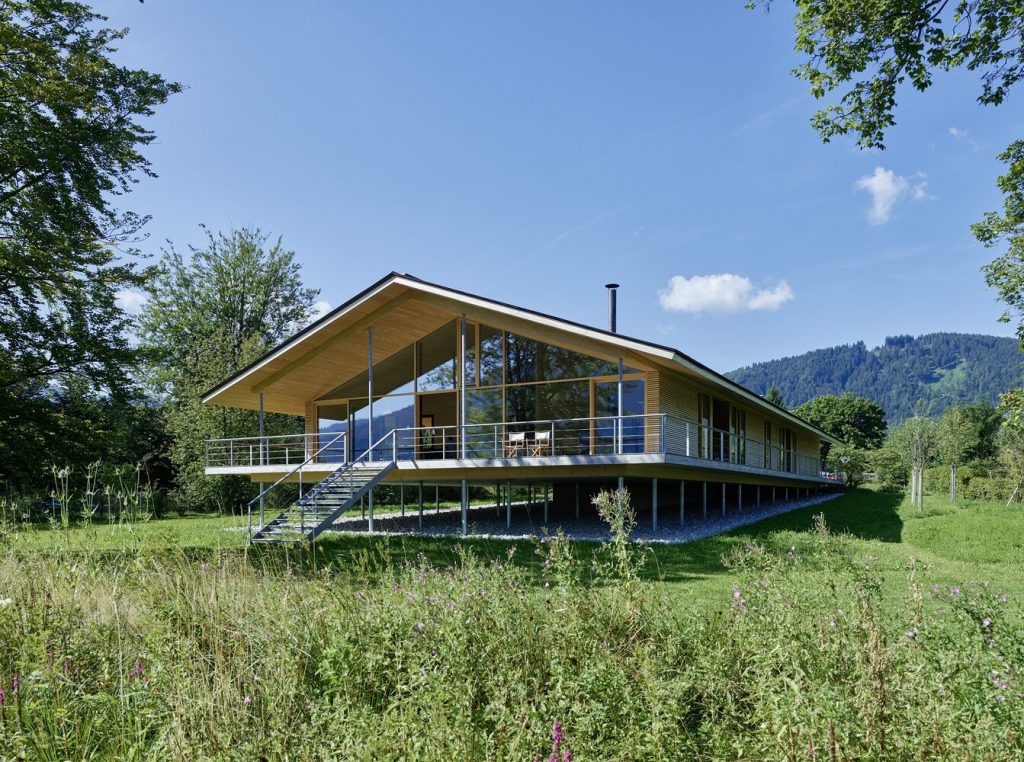 Emphasis is placed on the horizontal plane that determines the design.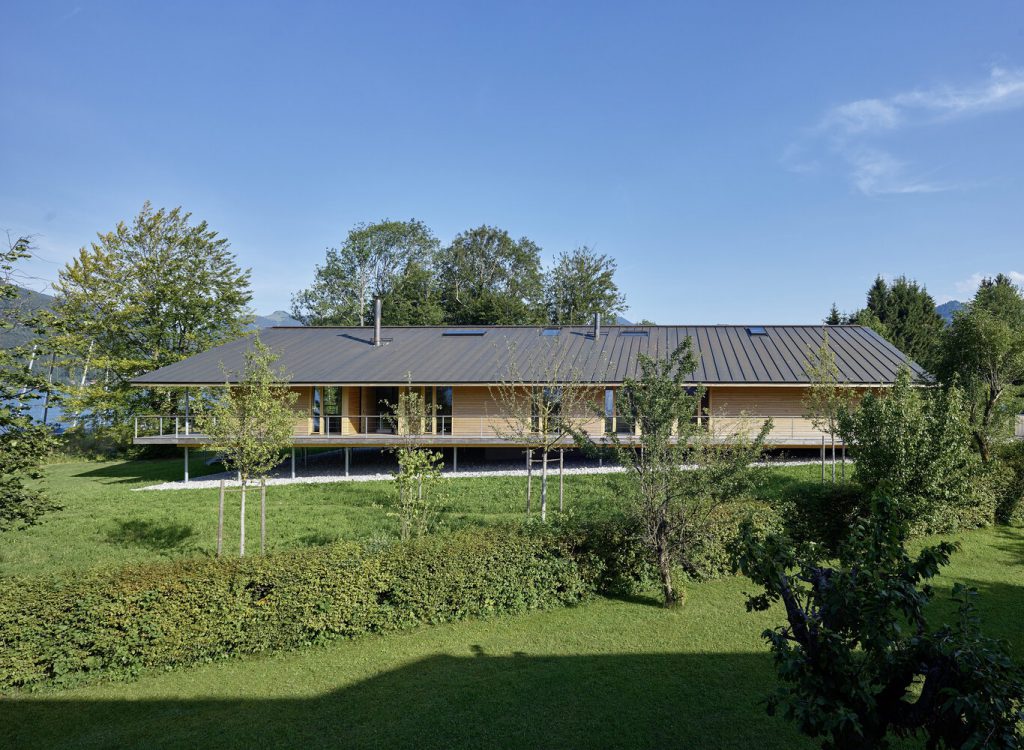 The building was built with local timber and was raised to prevent flooding.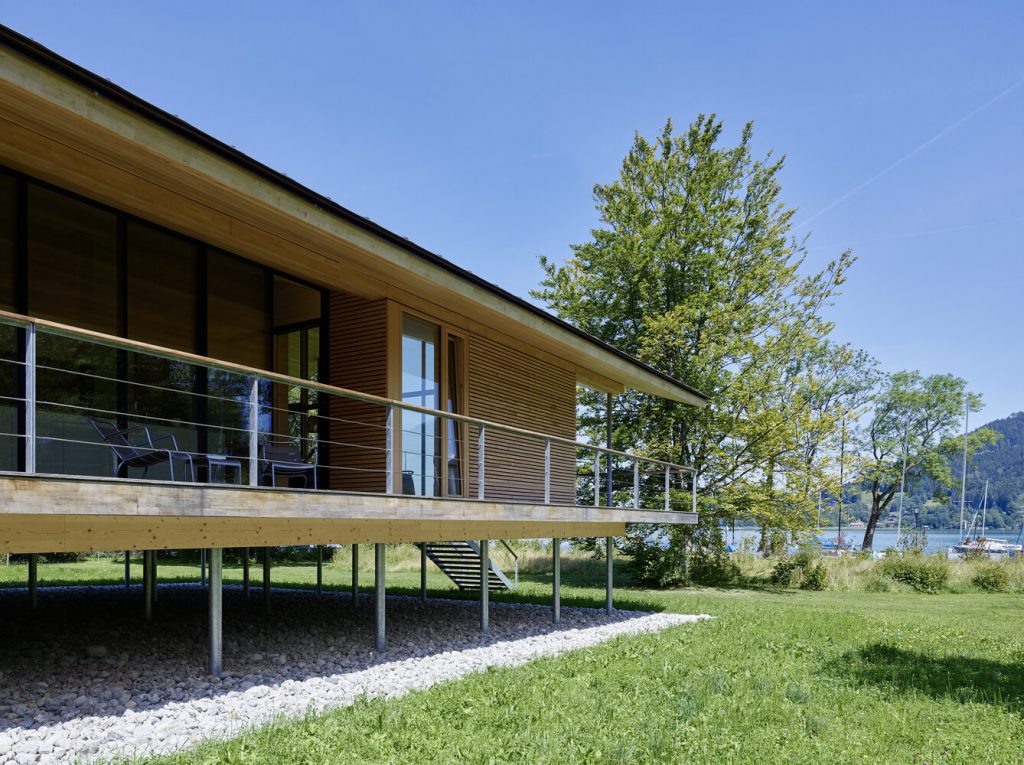 The front wall uses wooden slats and has a large glass window.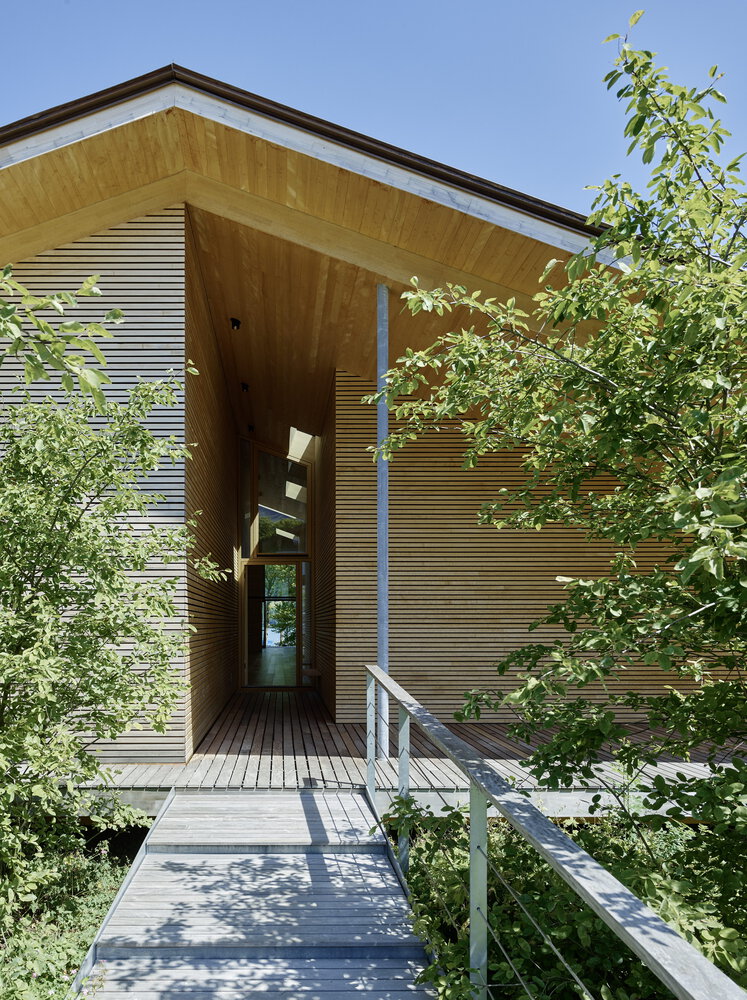 wooden verandas around the house. The roof is steep, two floors covered.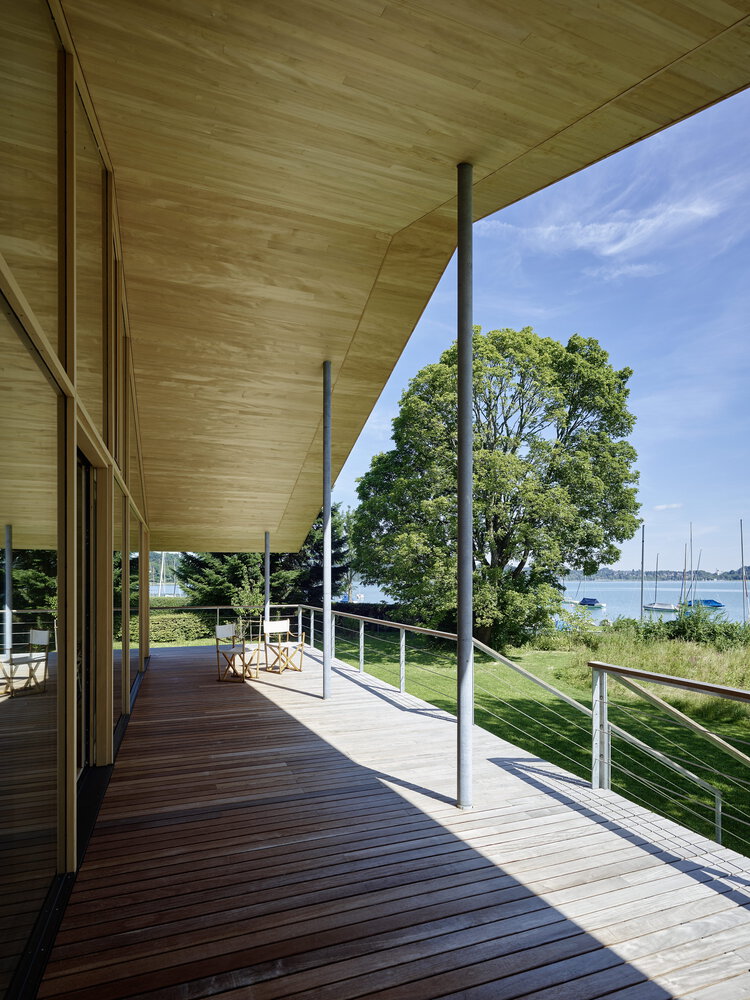 Terrace of the house. Enjoy the surrounding scenery.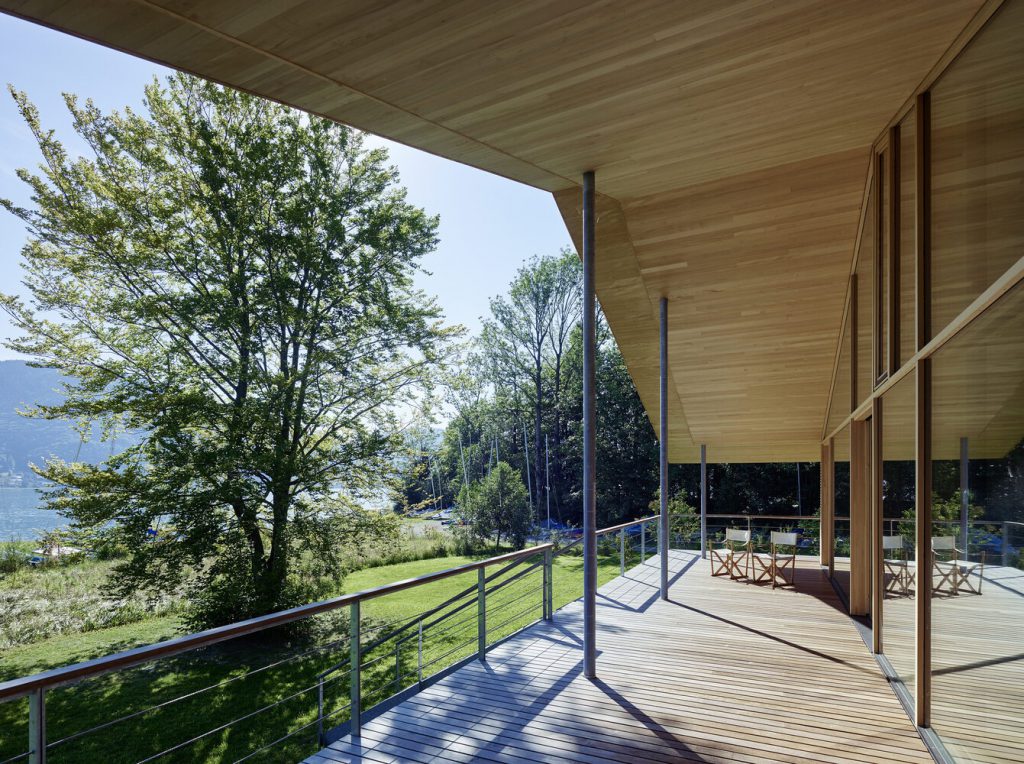 .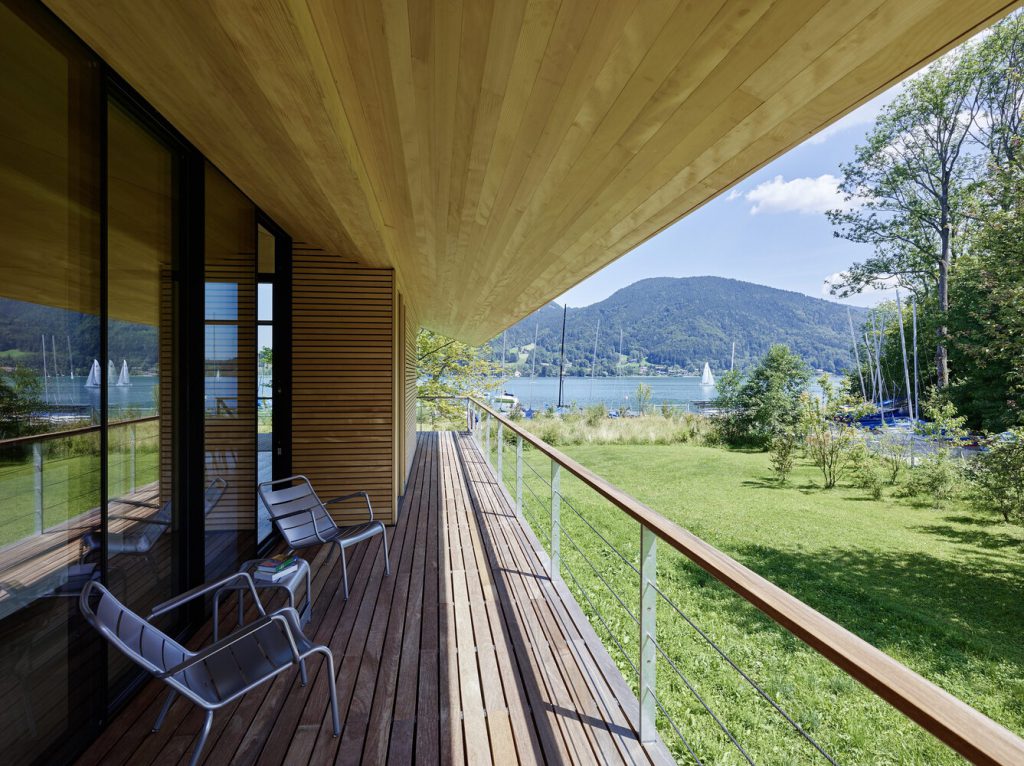 .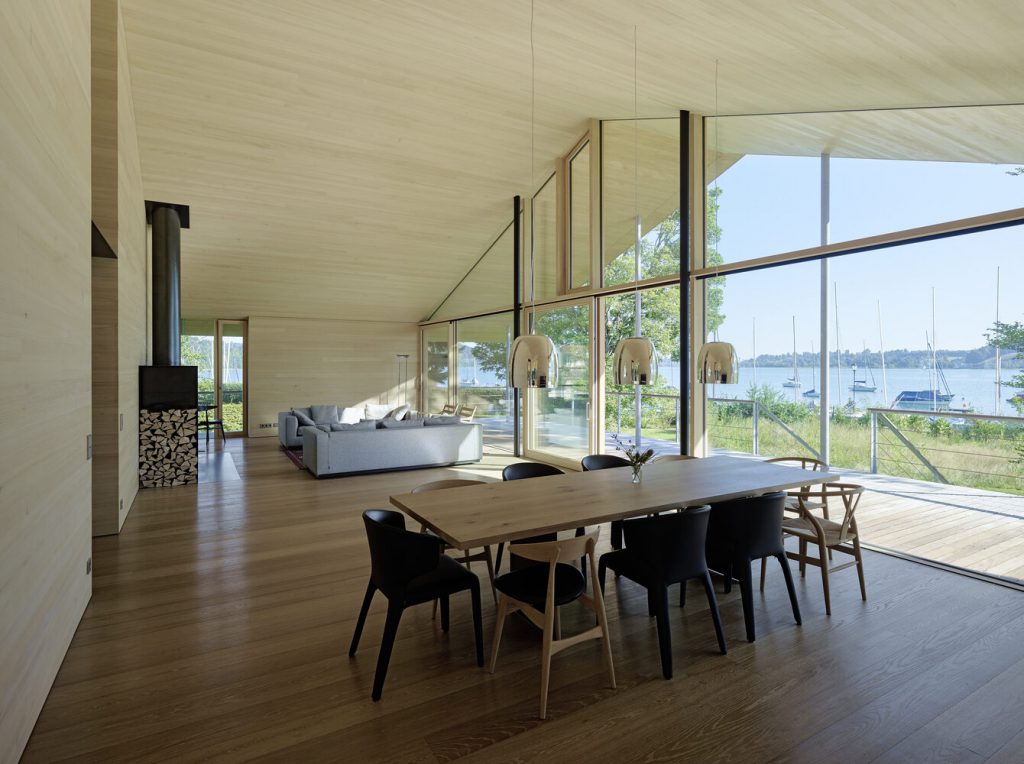 Panoramic windows guarantee beautiful views.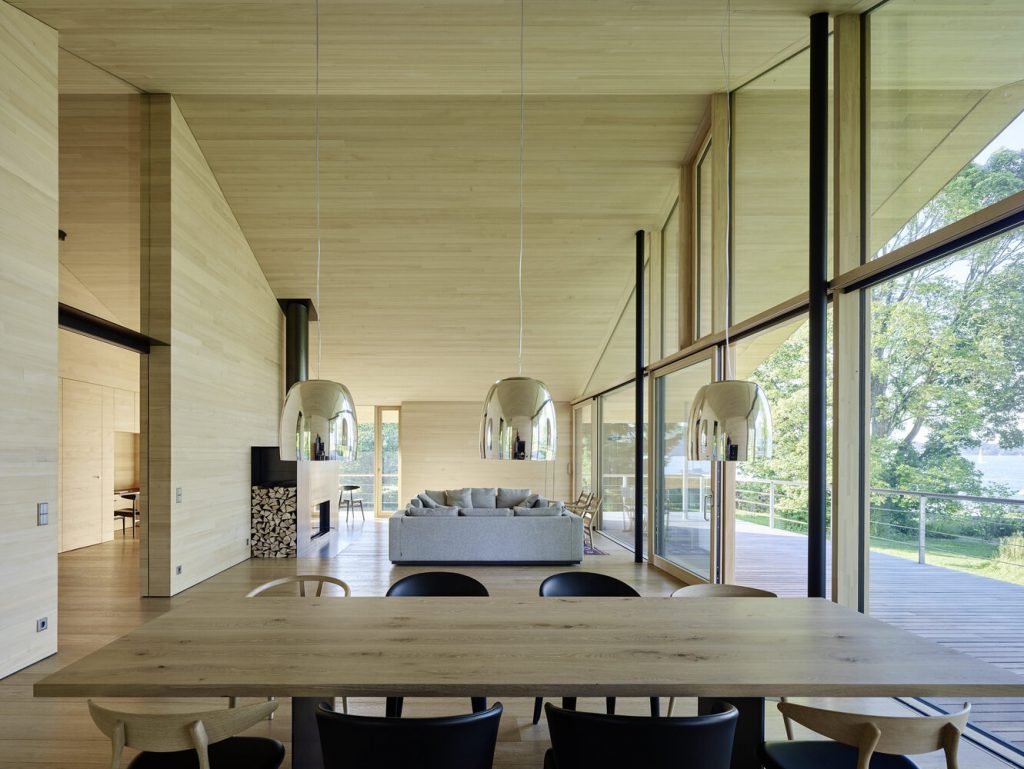 The wide windows offer beautiful views of the surrounding area.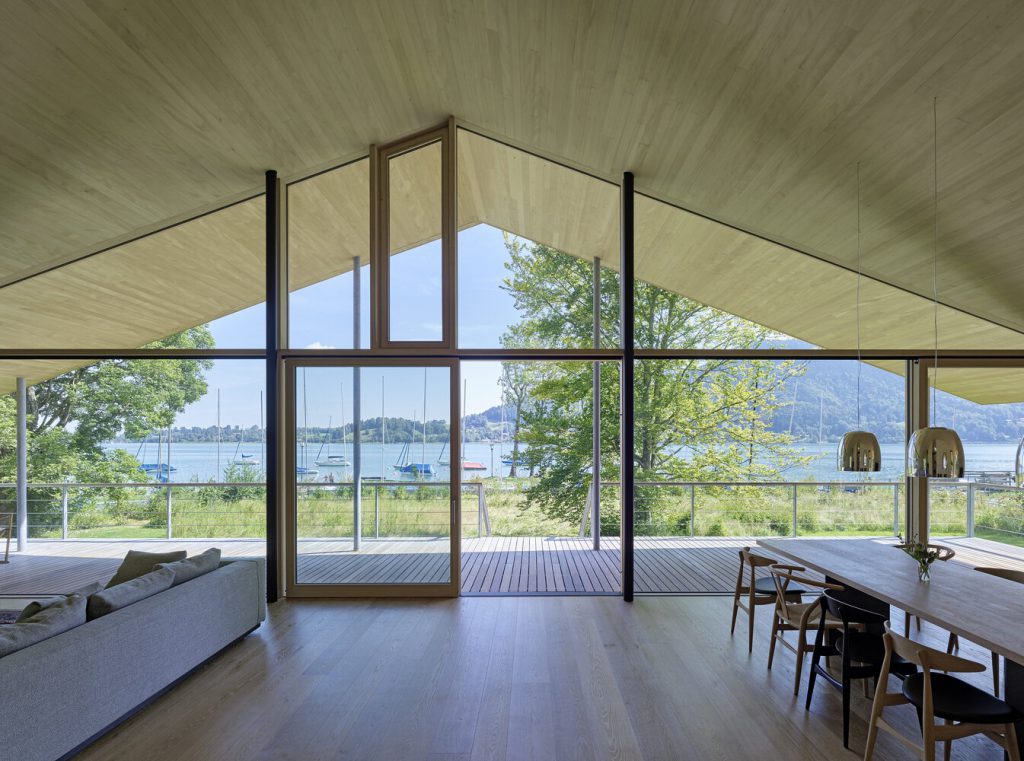 part of the wall of the house. Decorated with slats, beautiful design
.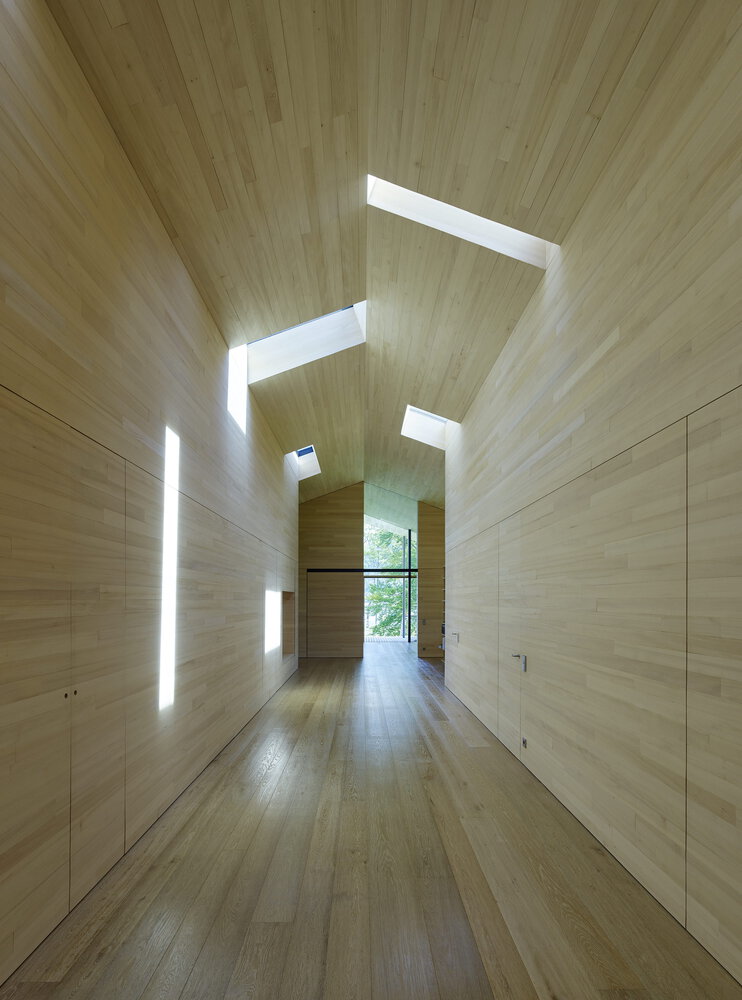 decorated with simple woodwork. Skylight roof illuminates the interior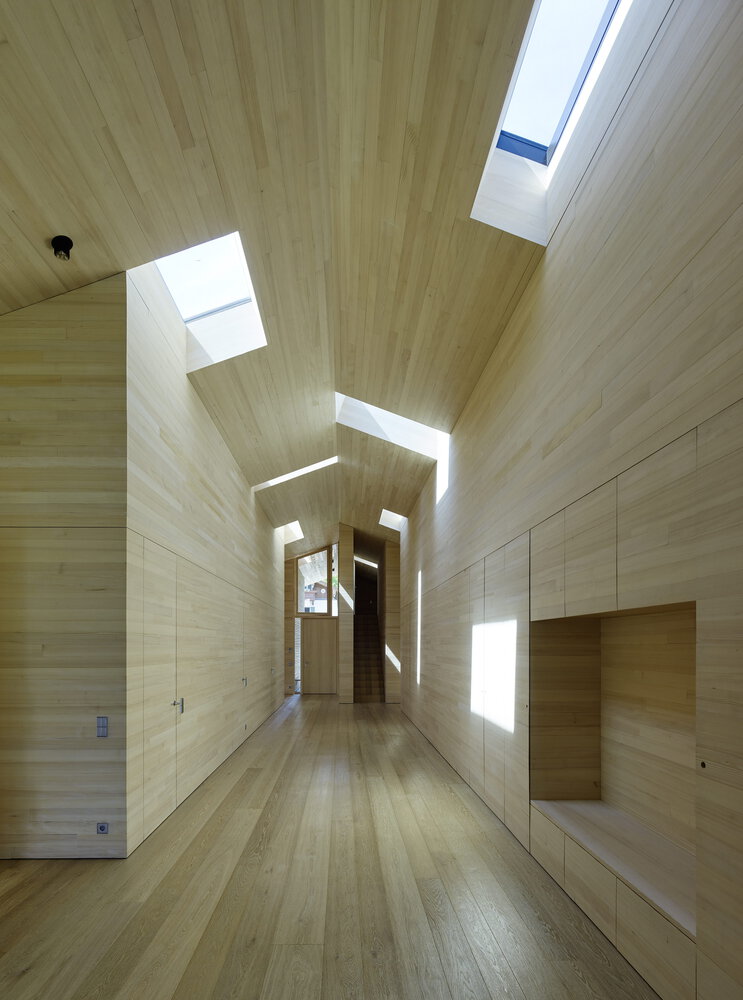 .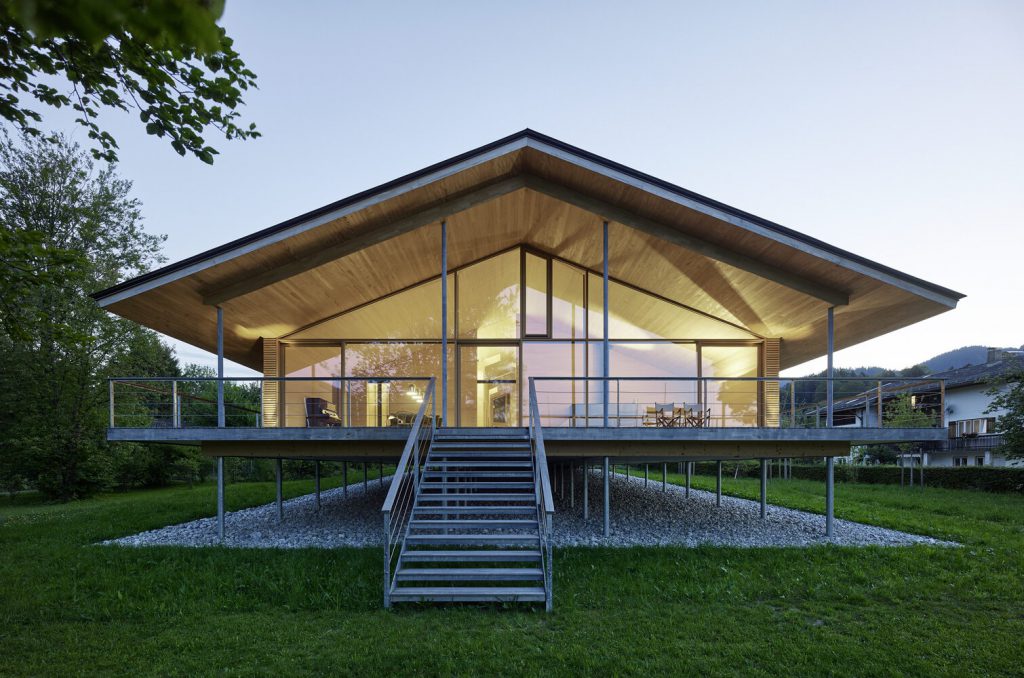 .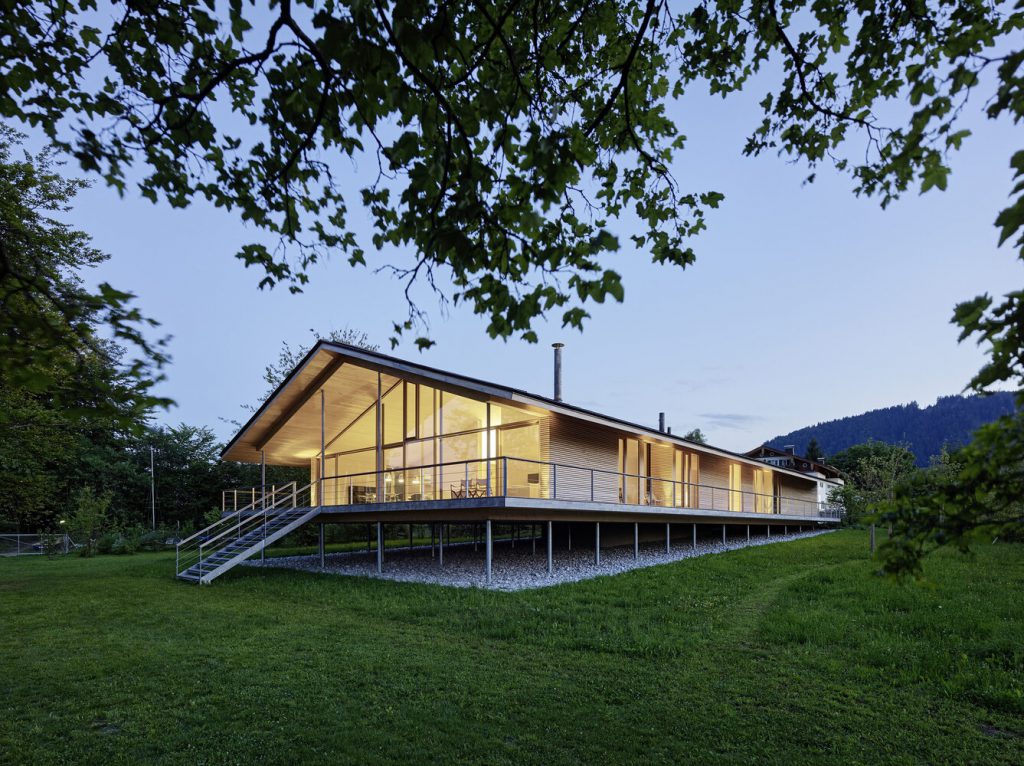 Floor Plan
.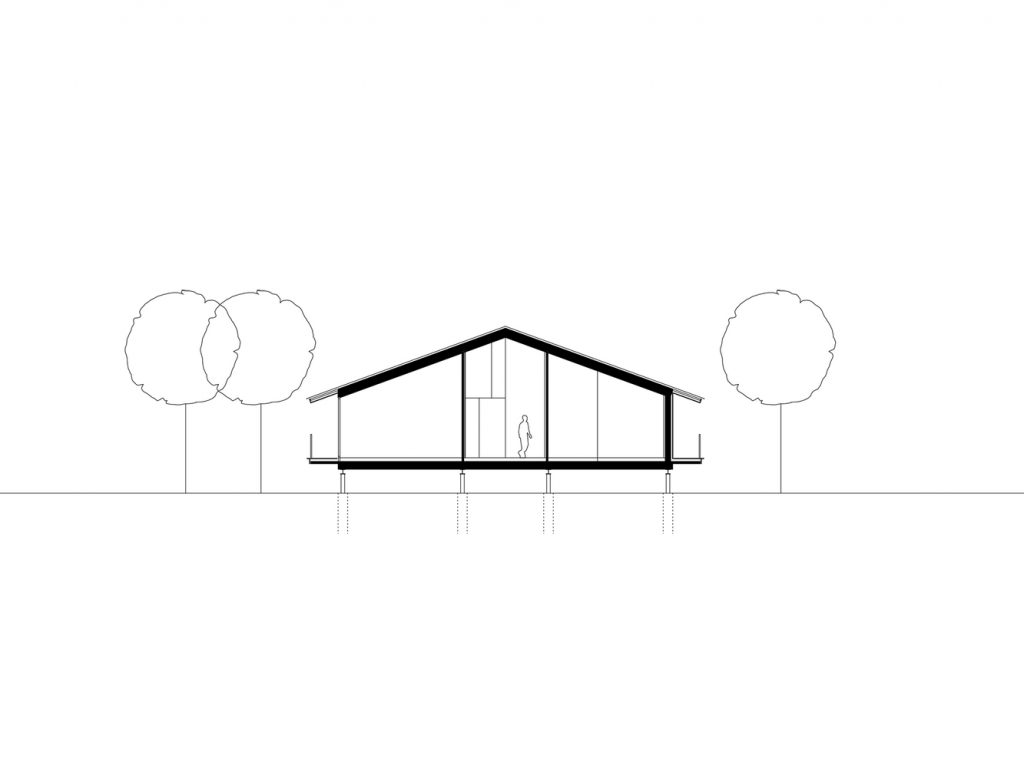 .
Cr. Archdaily