Anyone looking for a new style home, different, raw, cool, but beautiful. We have a loft style house to recommend. A house with a structure that focuses on steel, cement, brick and concrete materials. The exterior and interior design is a mix of industrial, Rustic, Retro or even modern styles. If so, don't hesitate, better go and see.
Architect : Tung Jai Ork Baab
Area : 195 sq m.
Year : 2022
Pictured: Art Chitsanupong
.
Container house with 'A' shape roof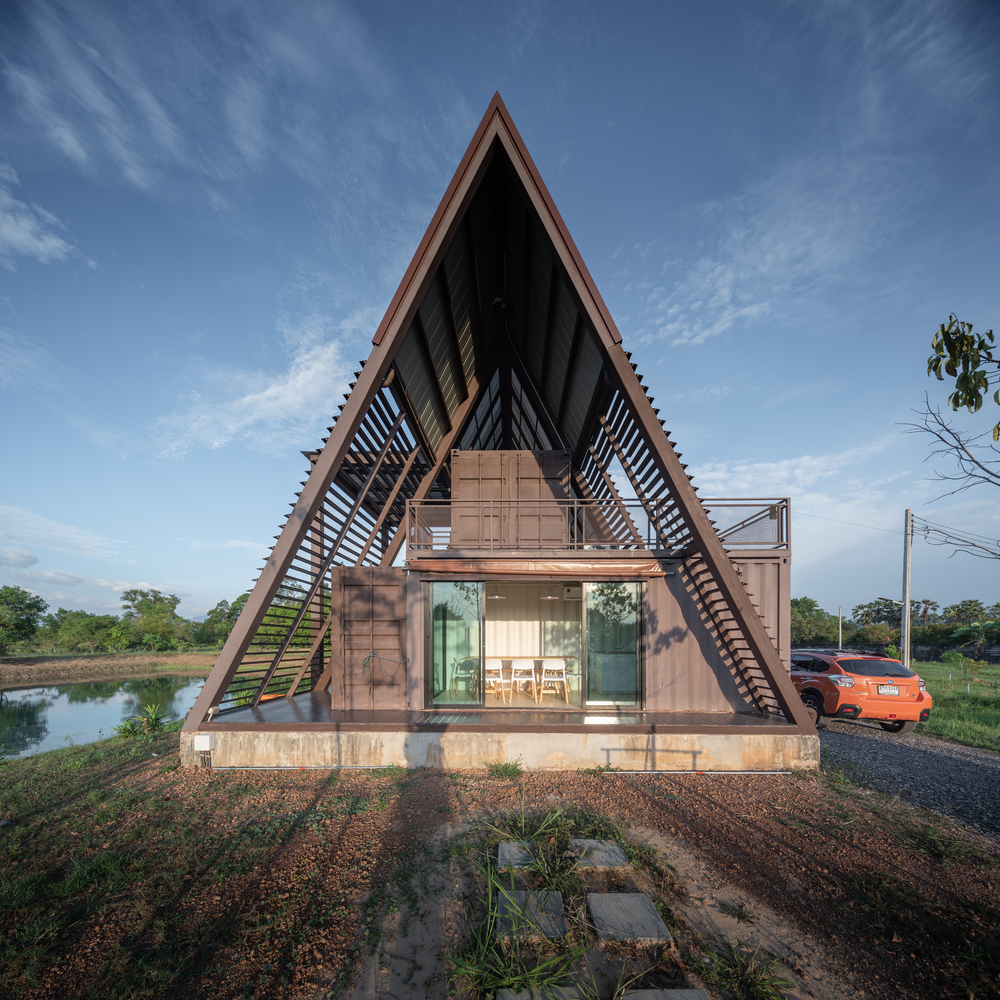 .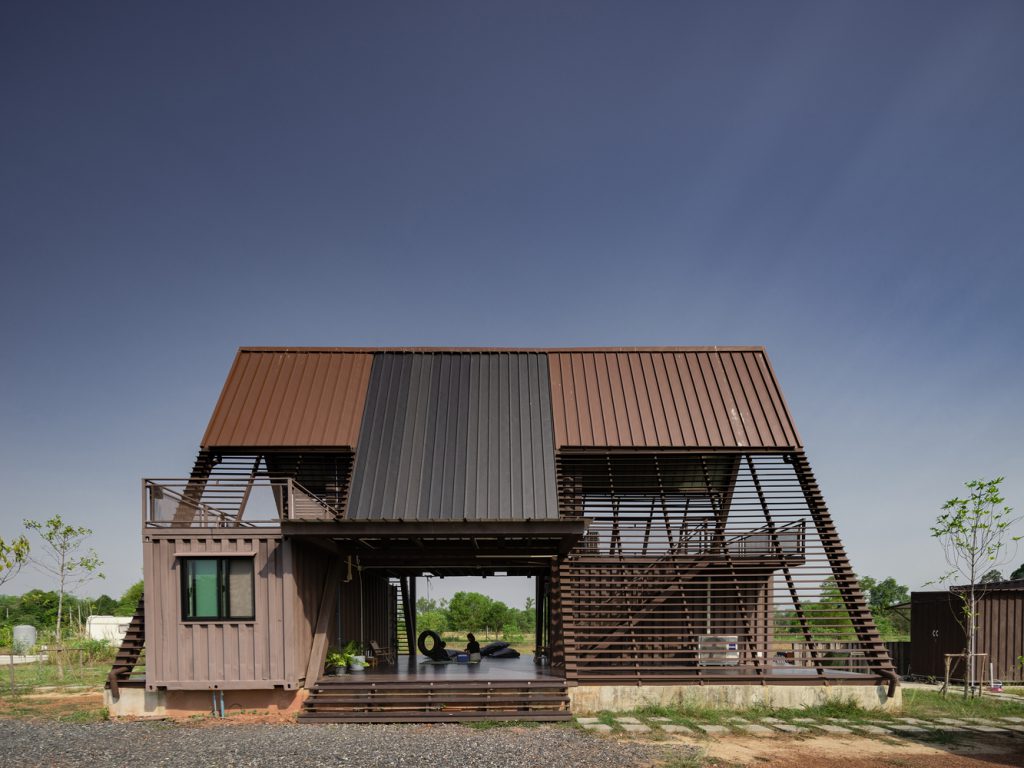 The house is surrounded by orchards, ponds and swimming pools.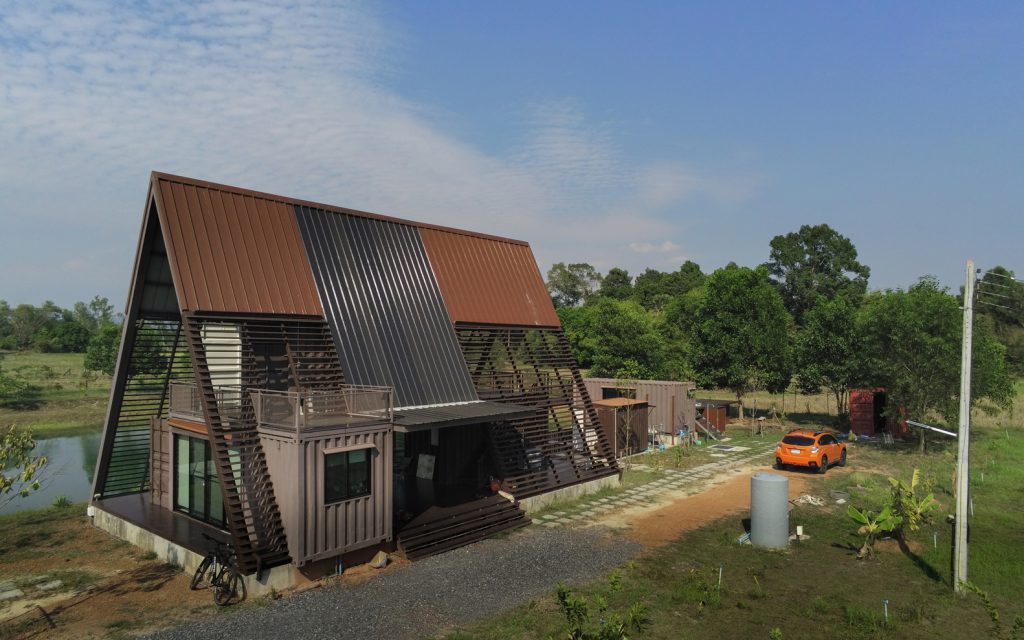 .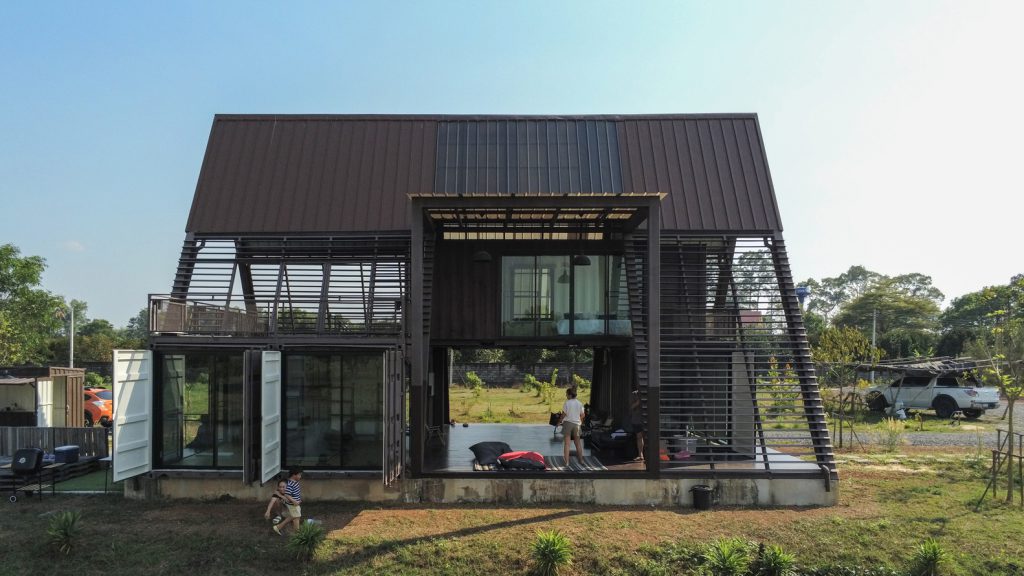 The perfect blend of nature and its inhabitants.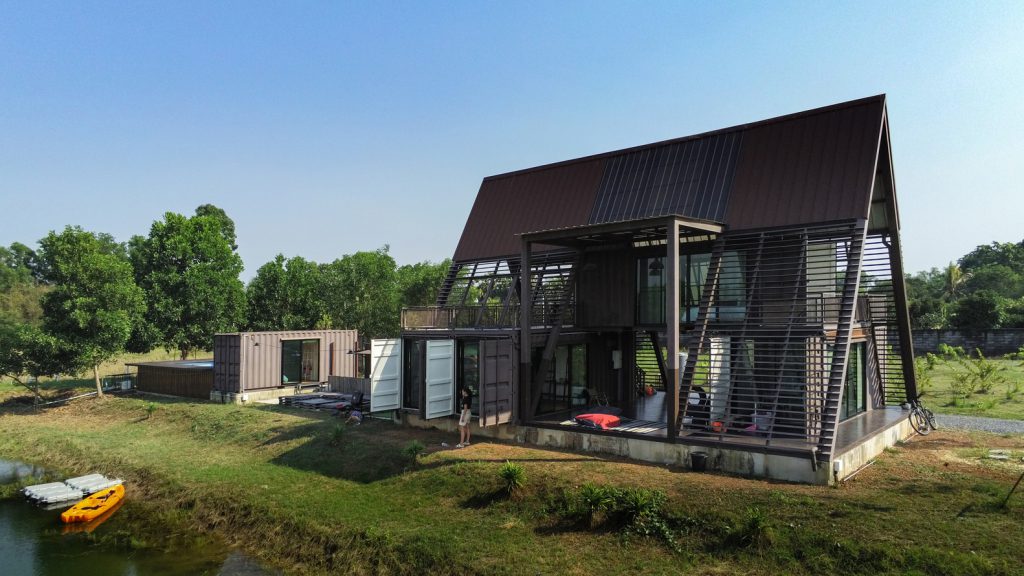 elements of outdoor space. The spaces between the interior spaces are connected.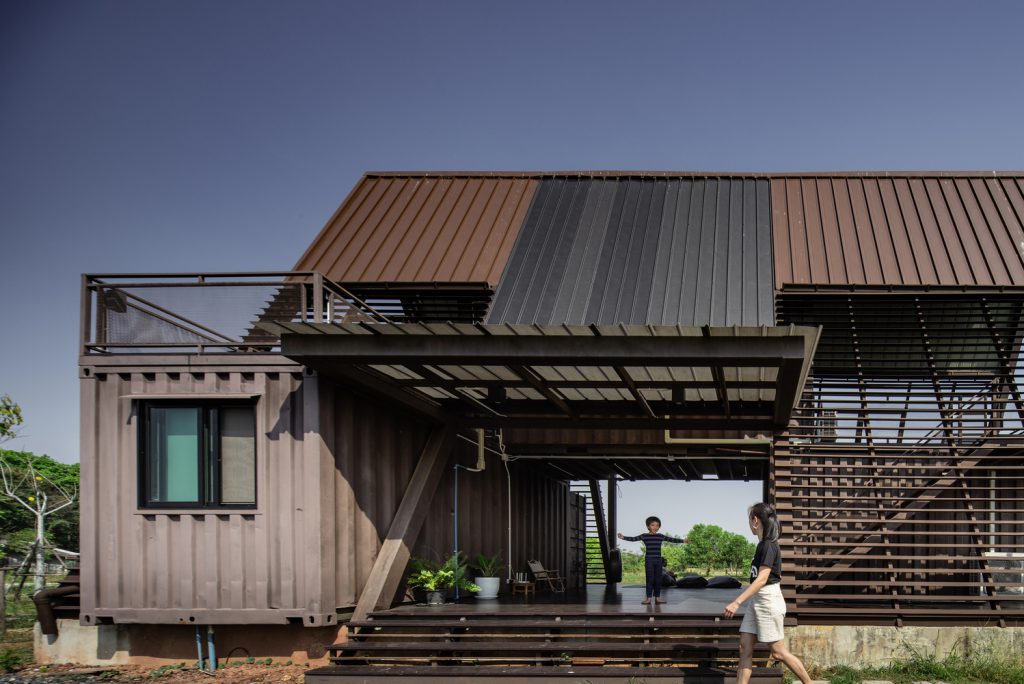 The exterior still maintains harmony and connection with nature.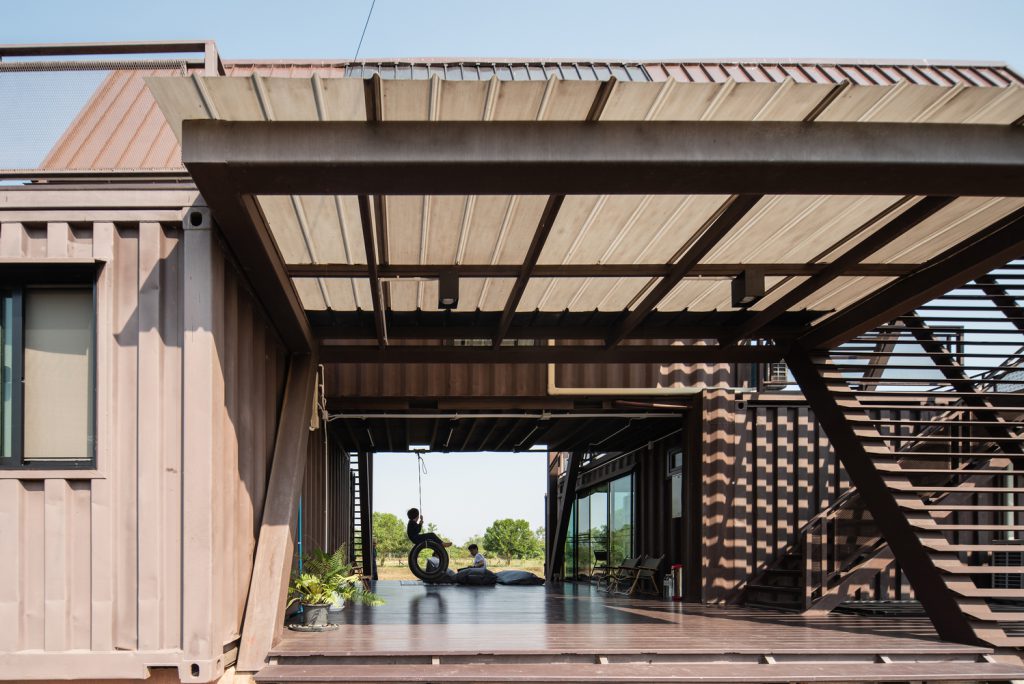 Connecting lobby area. Connecting people directly to nature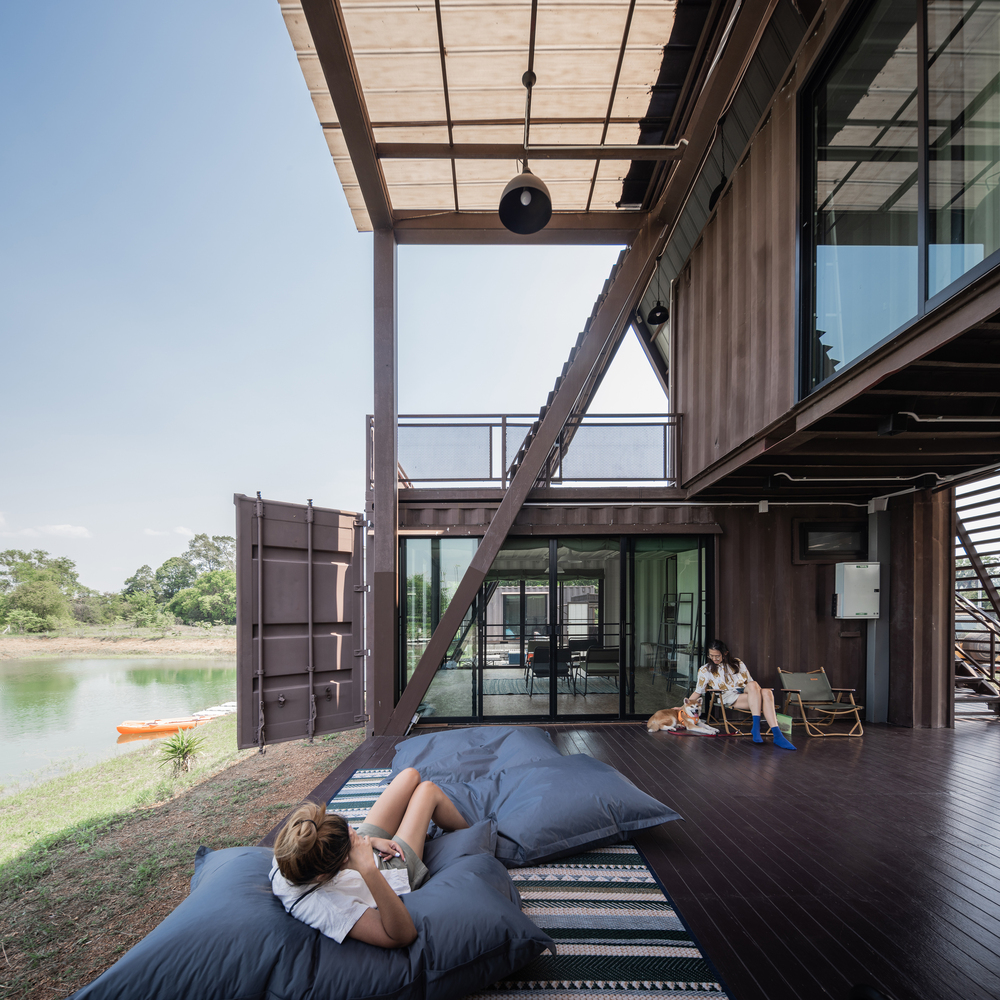 .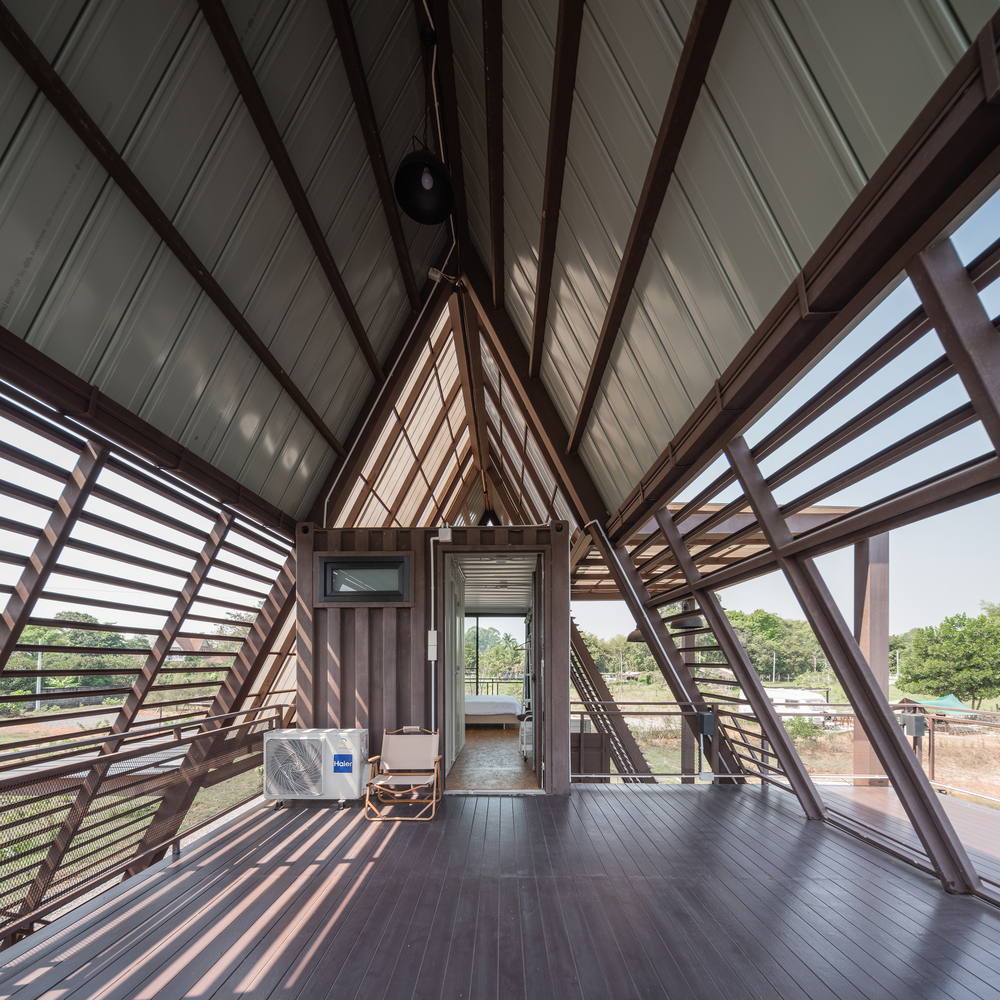 .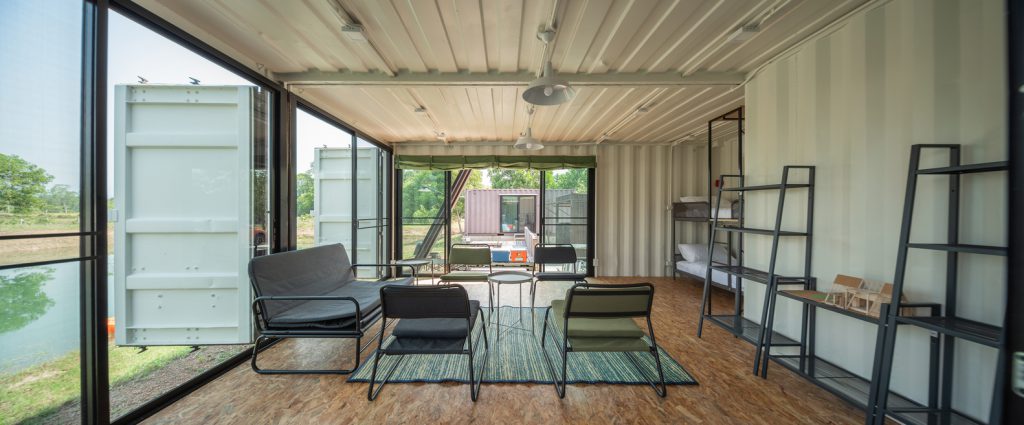 The interior is minimal but still elegant and aesthetic.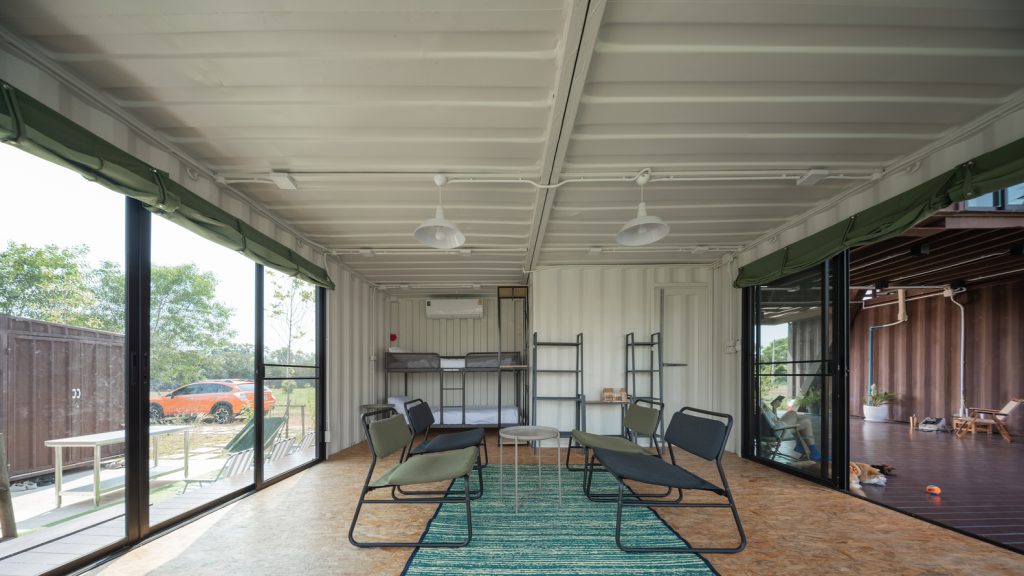 container, the bedroom area is open to the outside.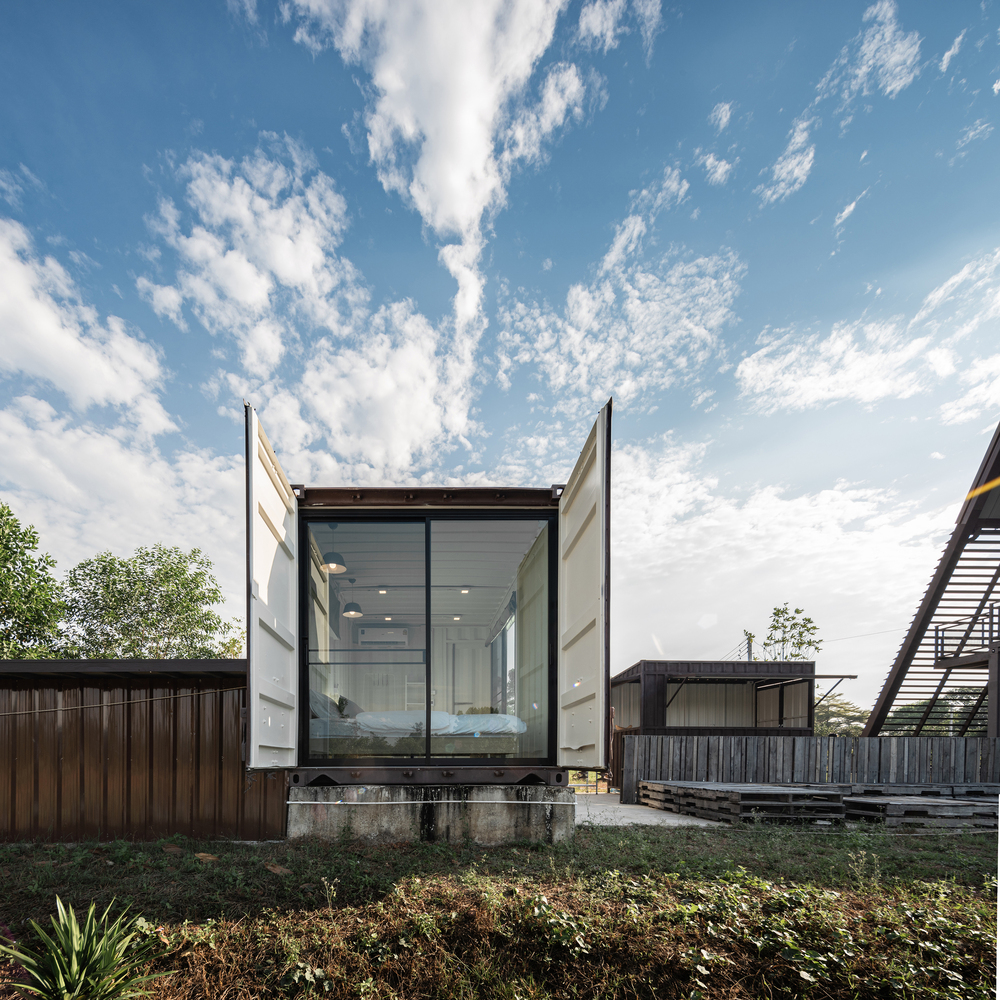 .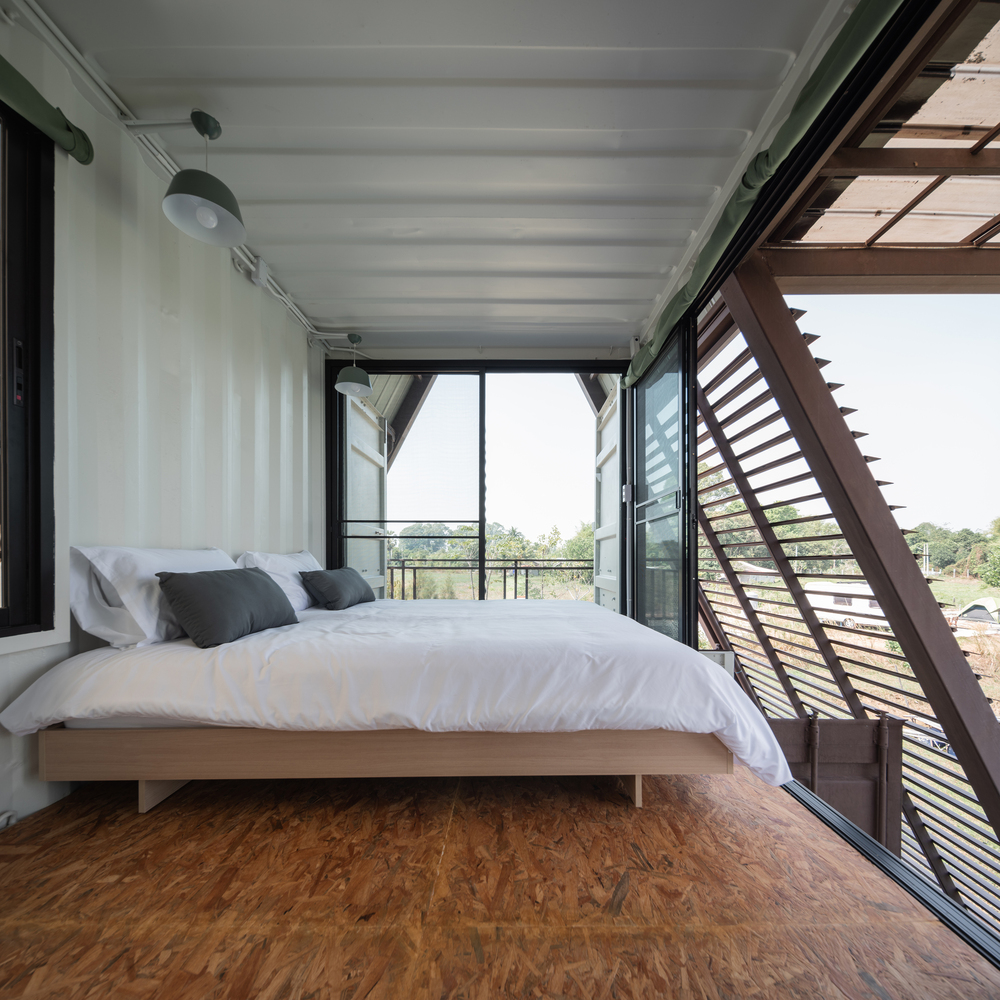 It is simply designed with lake view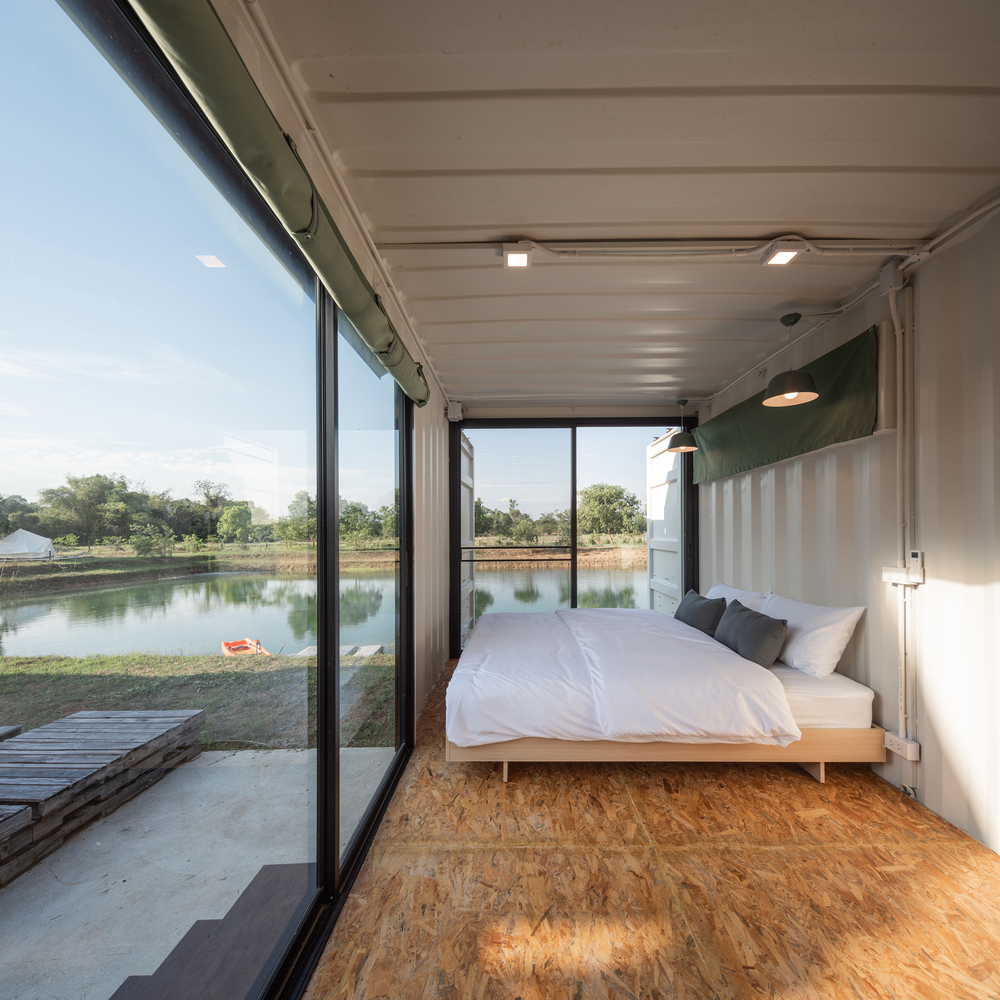 with horizontal battens but there is a curtain to allow air to pass easily.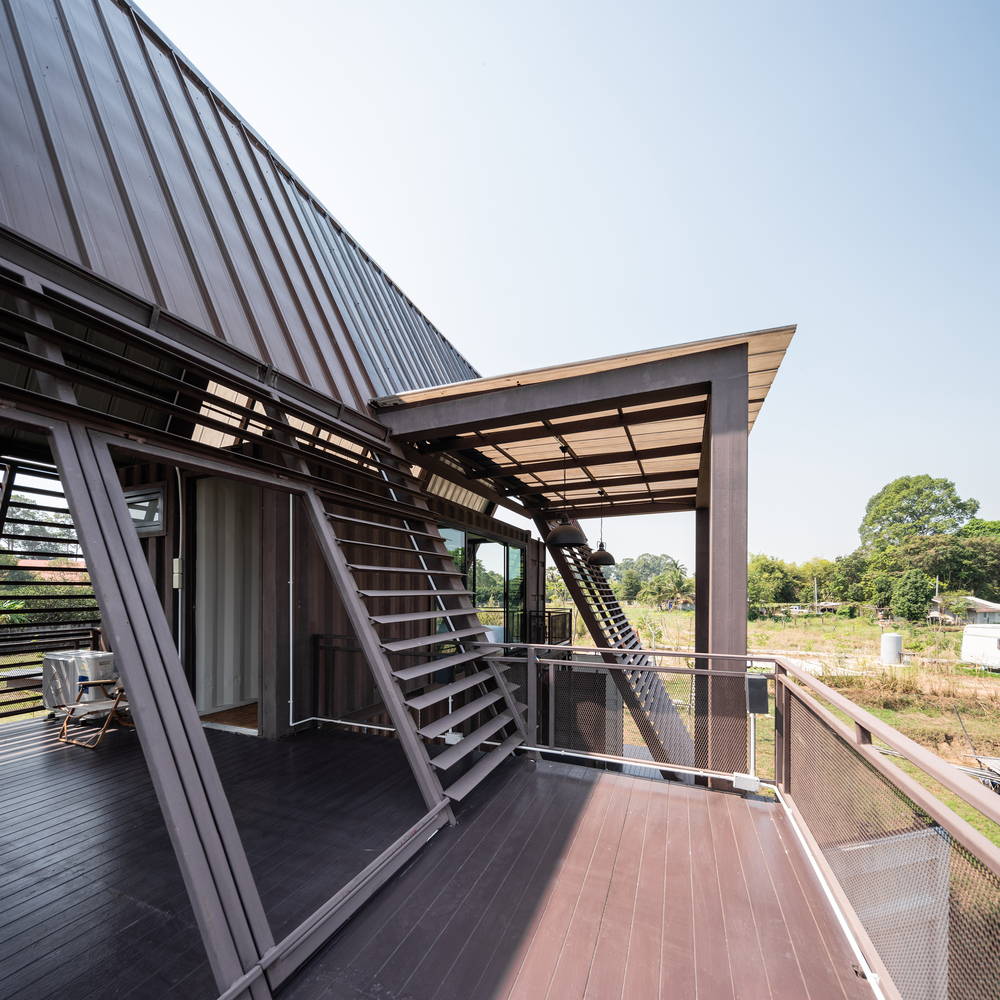 .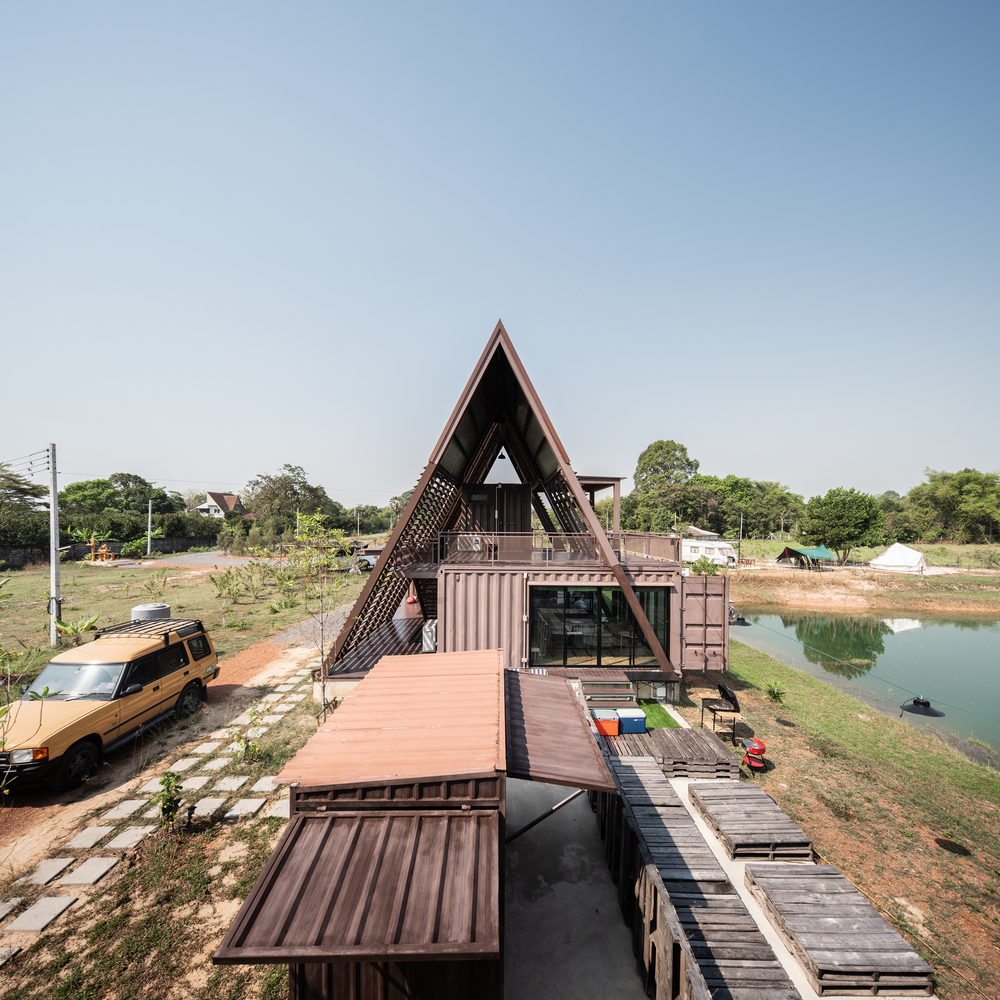 .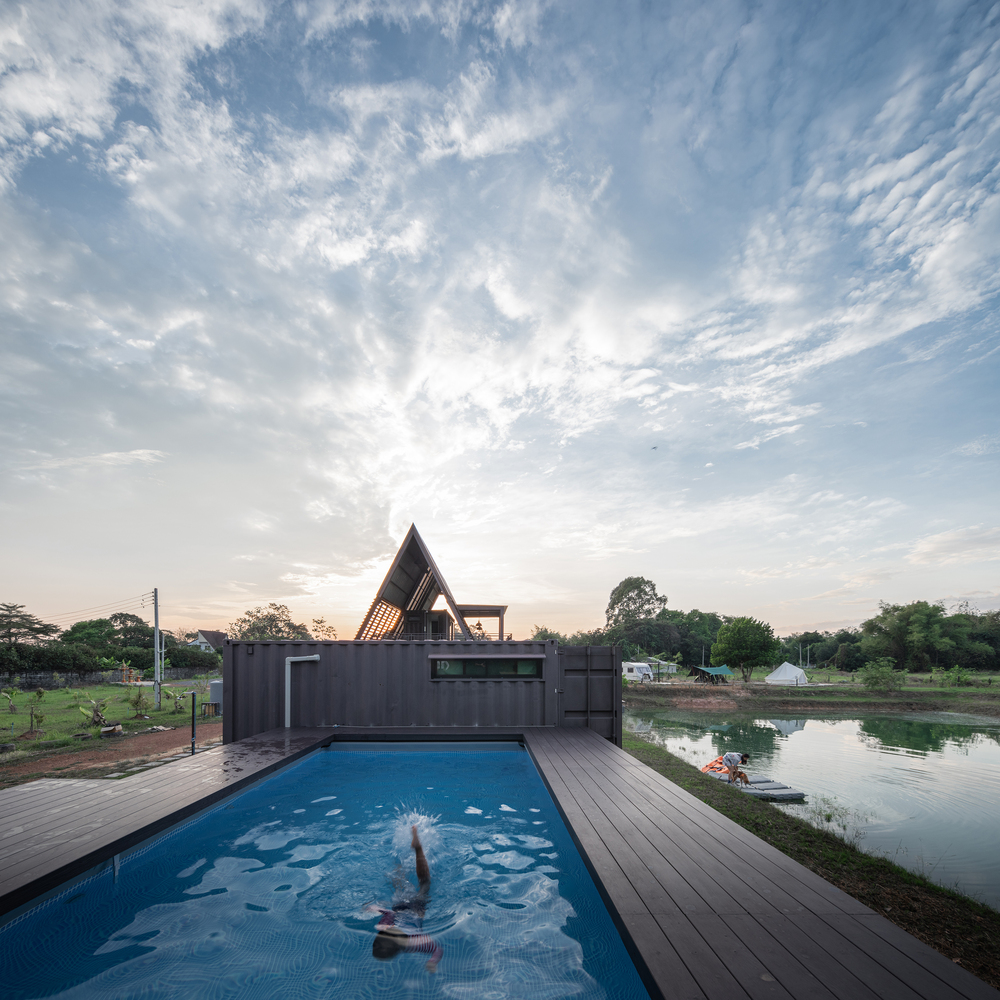 .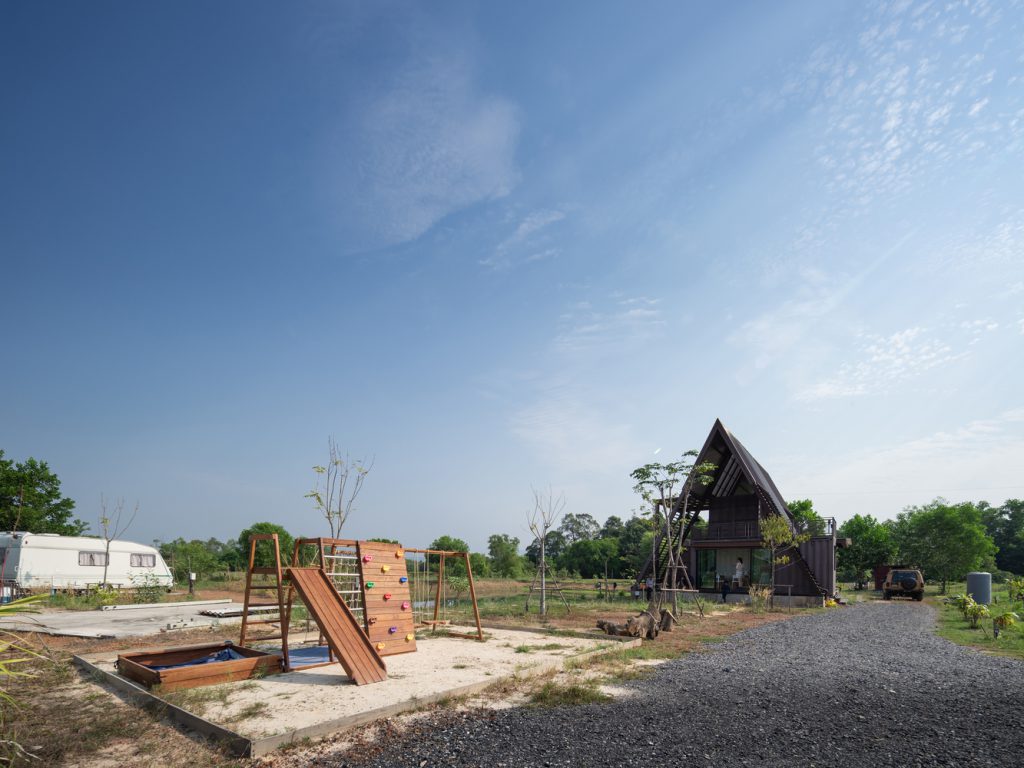 .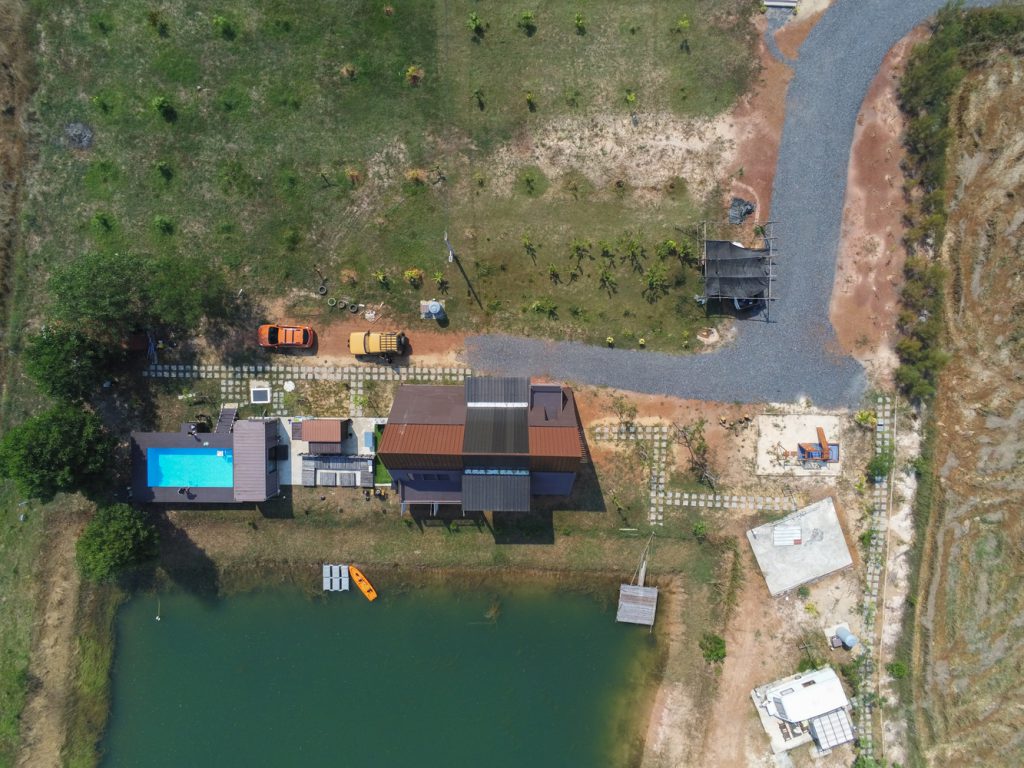 .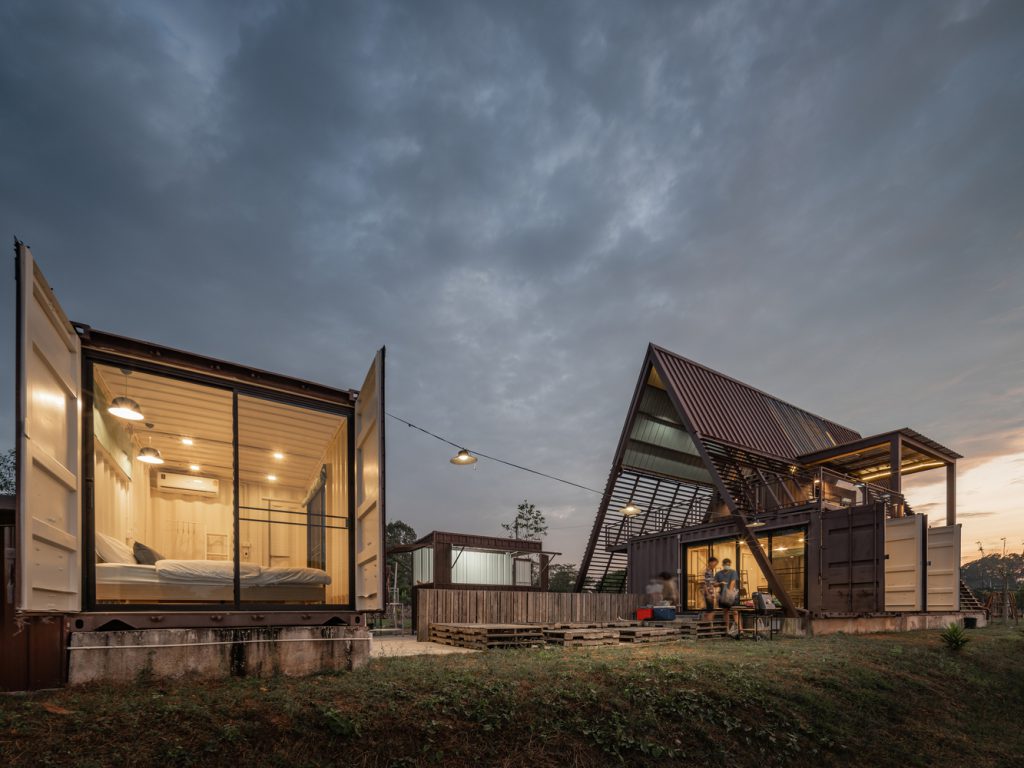 .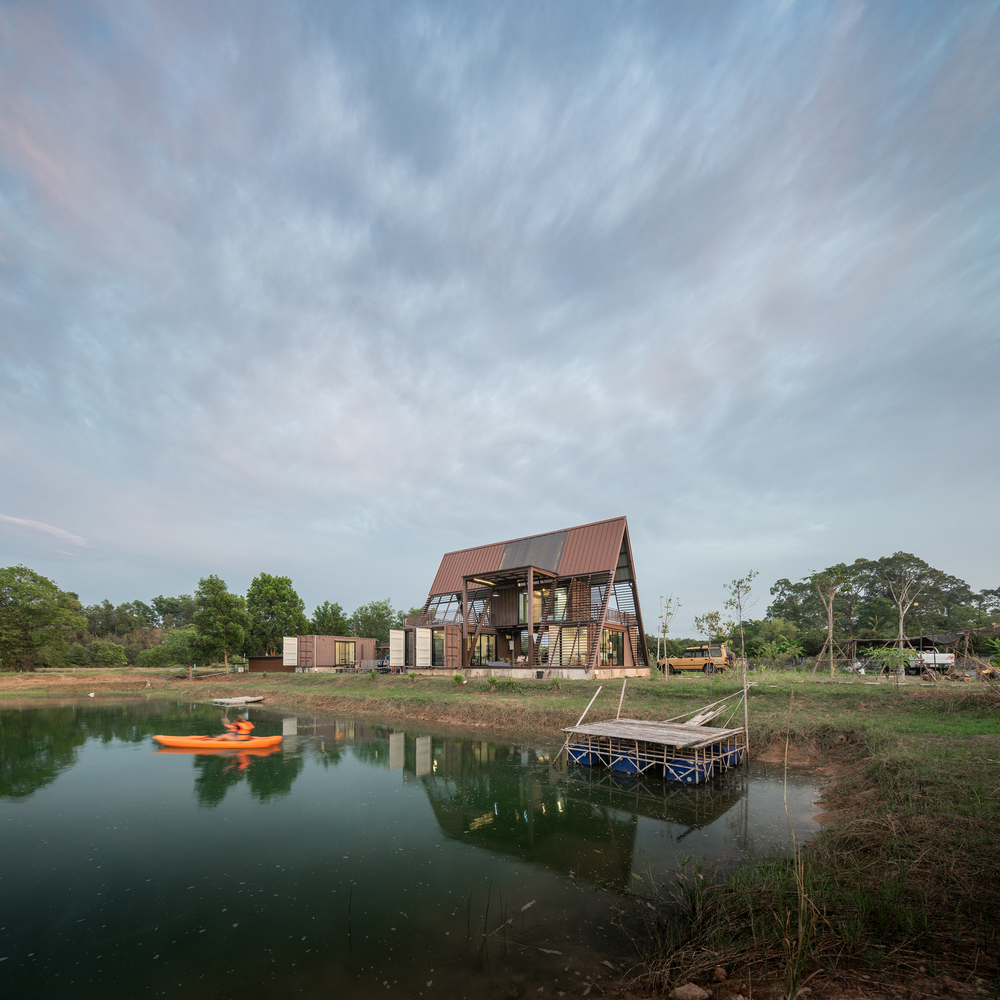 .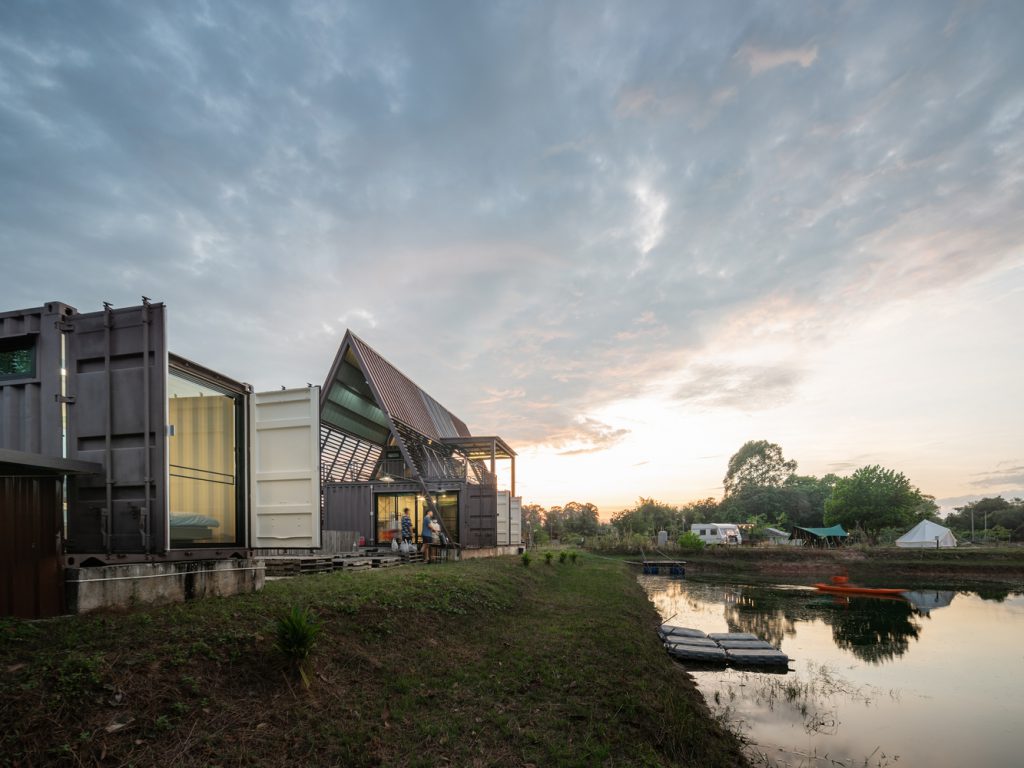 .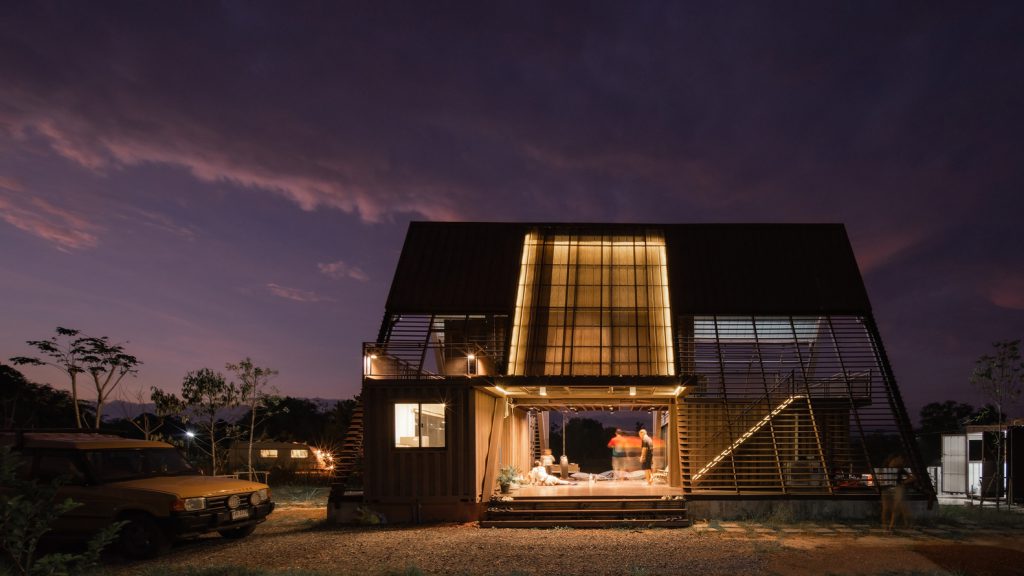 .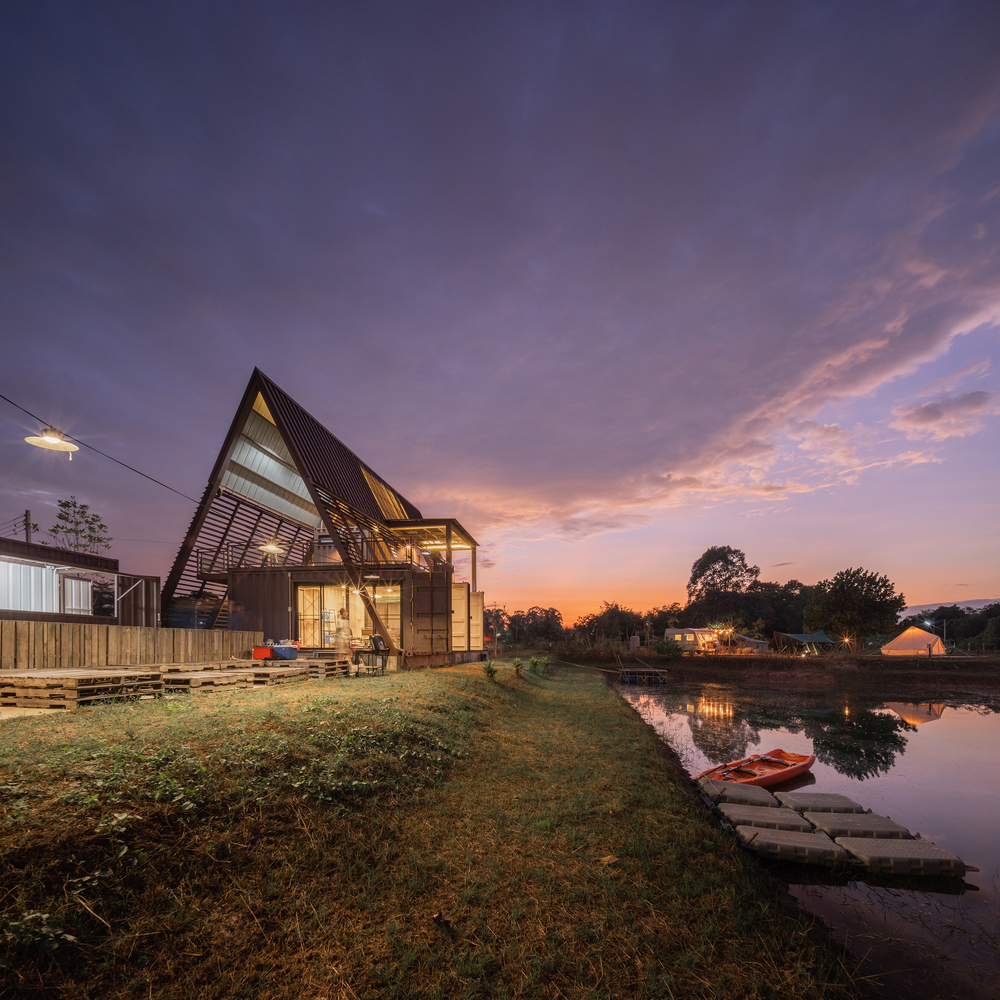 .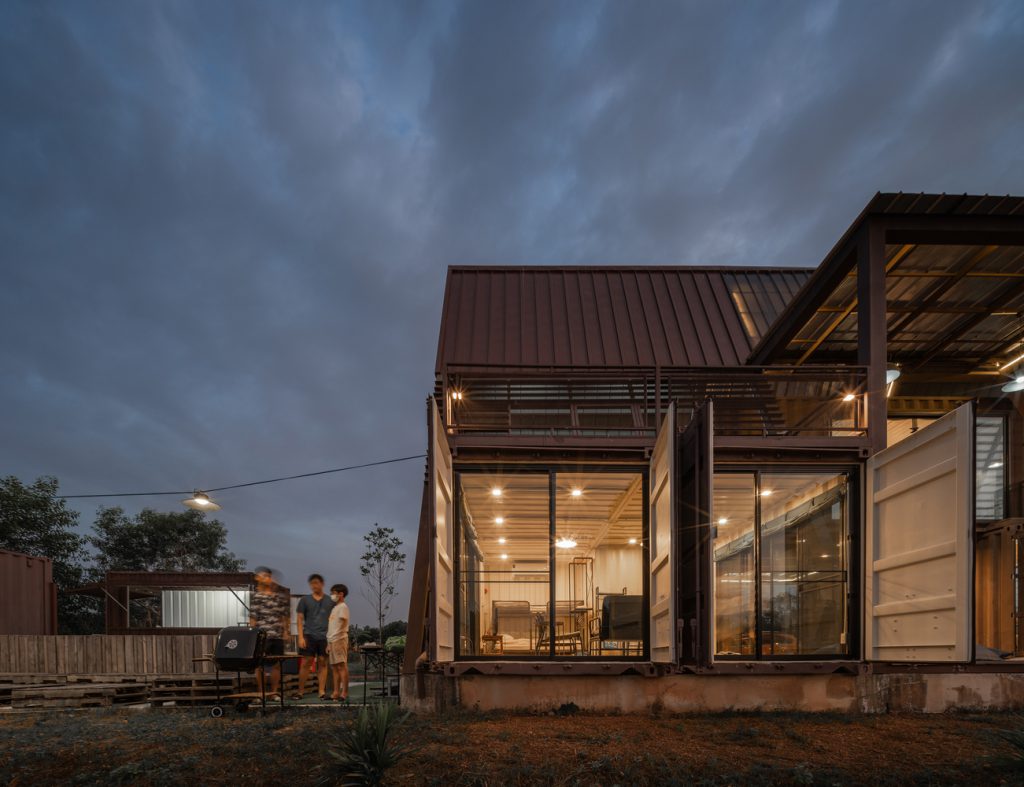 Floor Plan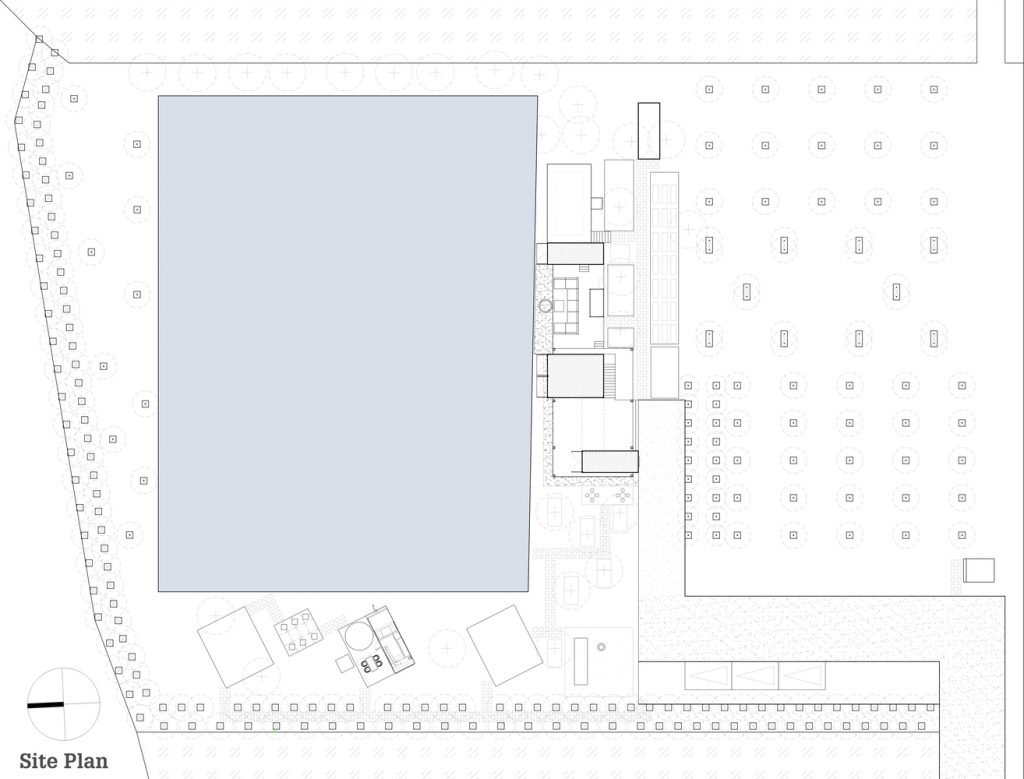 .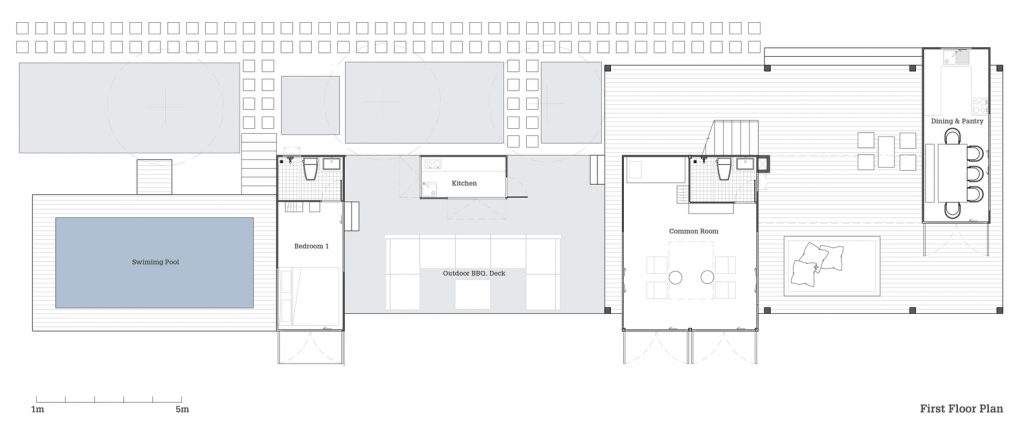 .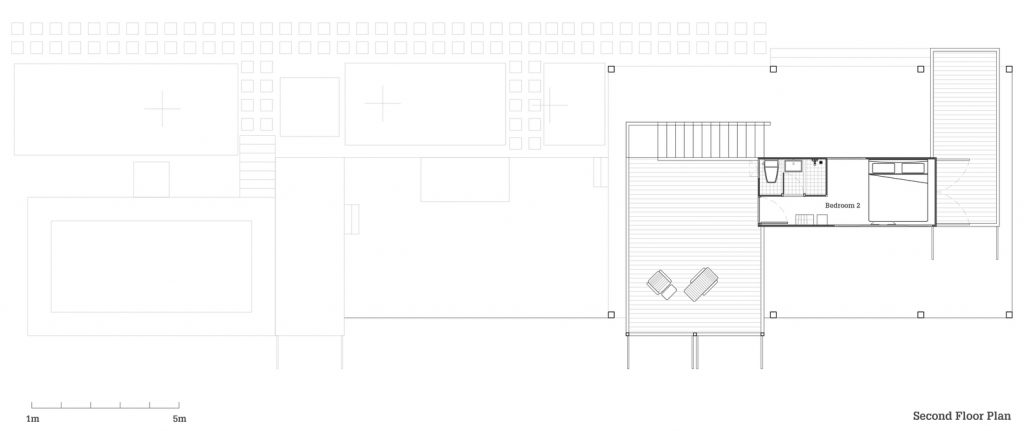 .
.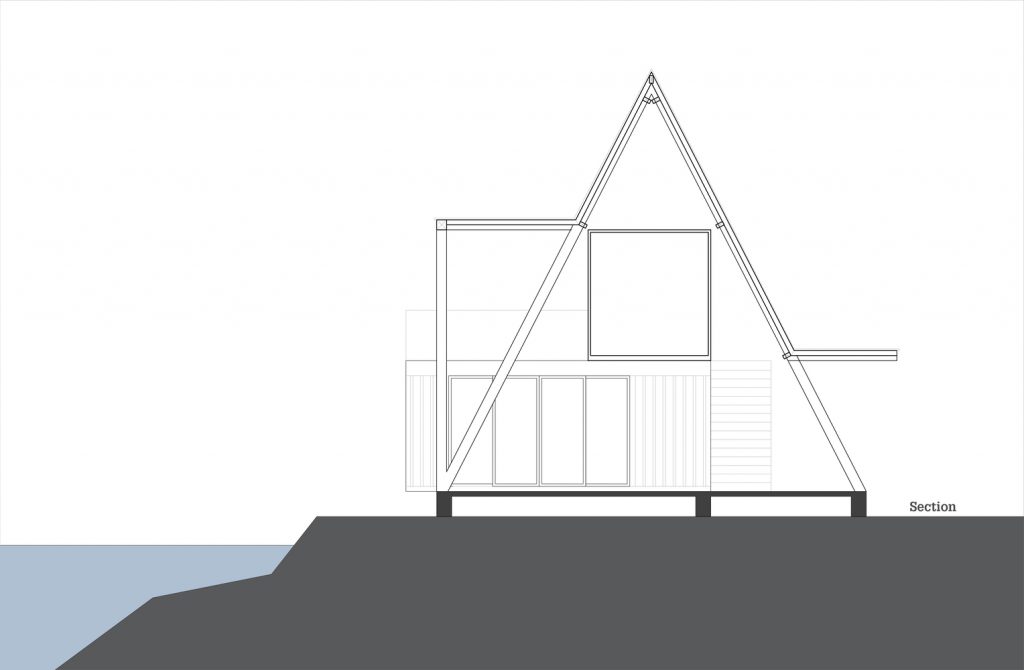 .

.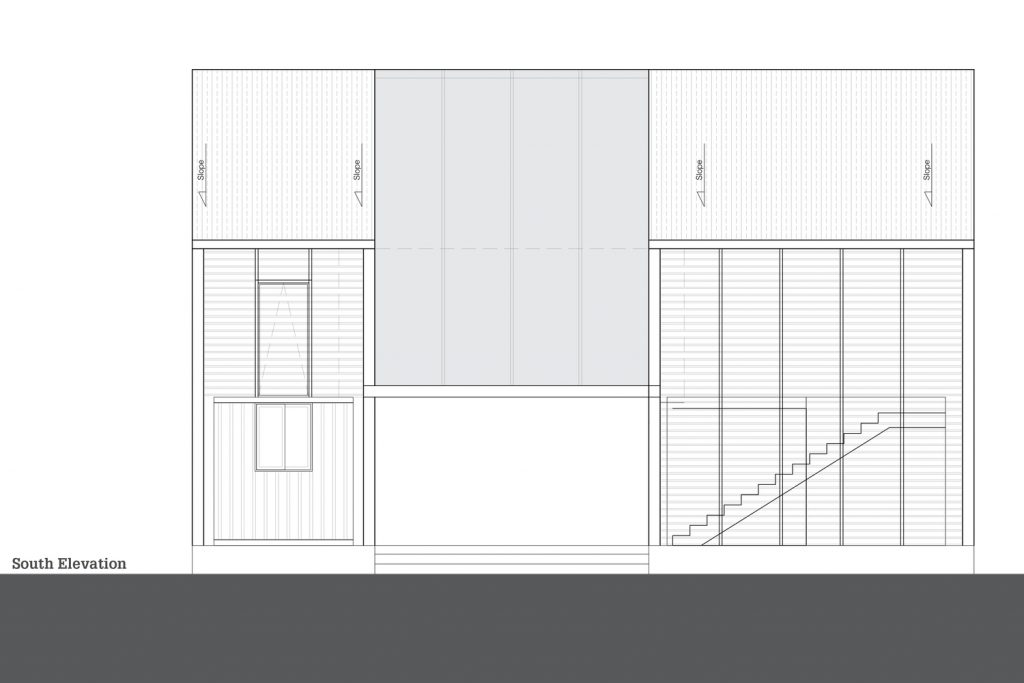 .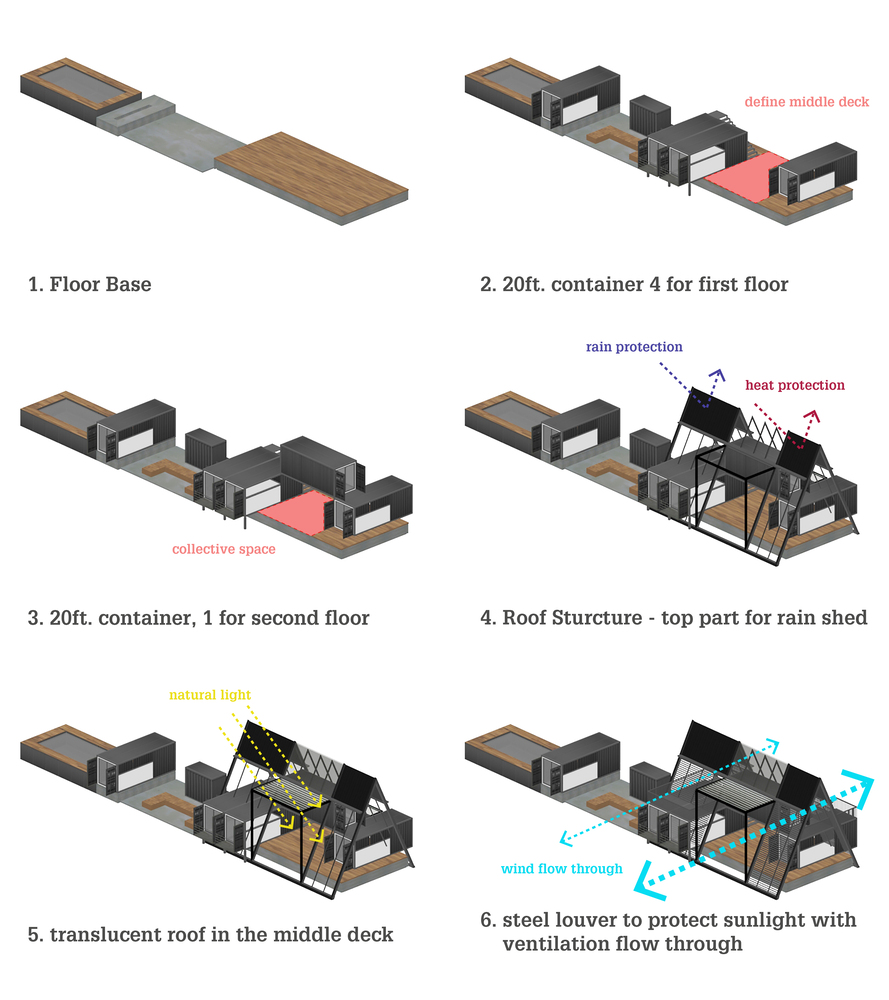 .
Cr. Archdaily