Anyone who is having an idea of ​​renovating a house or thinking of decorating a beautiful and modern house. Loft style houses are another choice for many people because they answer the question for those who like bare, raw, cool, unique houses. Today we're going to share some ideas, take a look and apply them and sparks you to decorate your home to be unique.
Architects : Bourgeois / Lechasseur architects
Area : 361 sq m.
Year : 2017
Photo : Adrien Williams
.
Modern and simple two-storey house design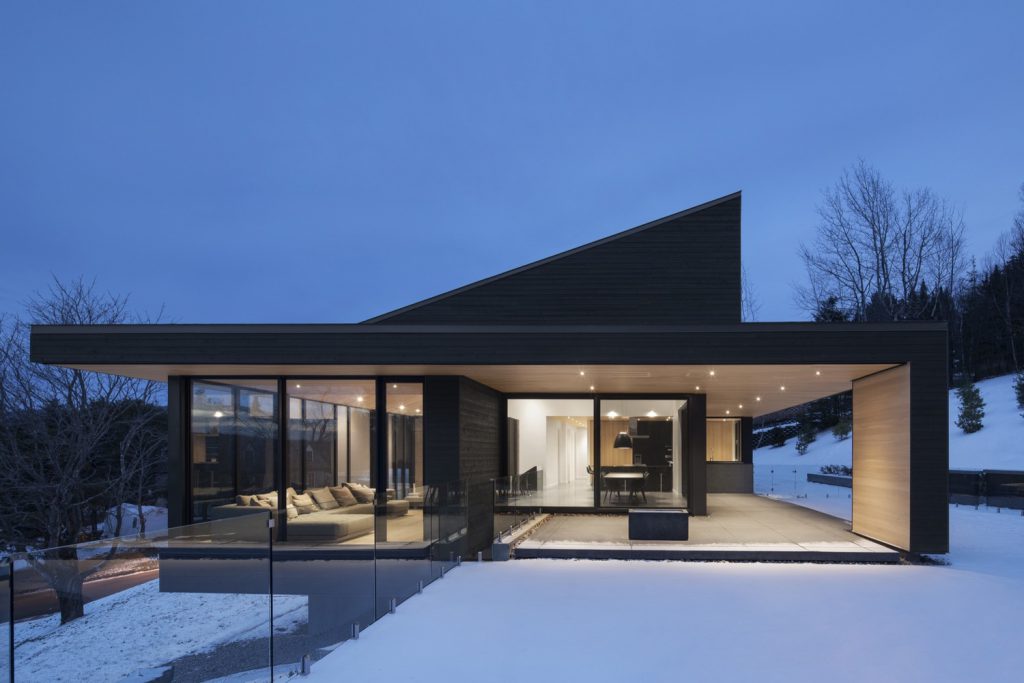 First floor for public areas such as living room, kitchen, bathroom, dining room.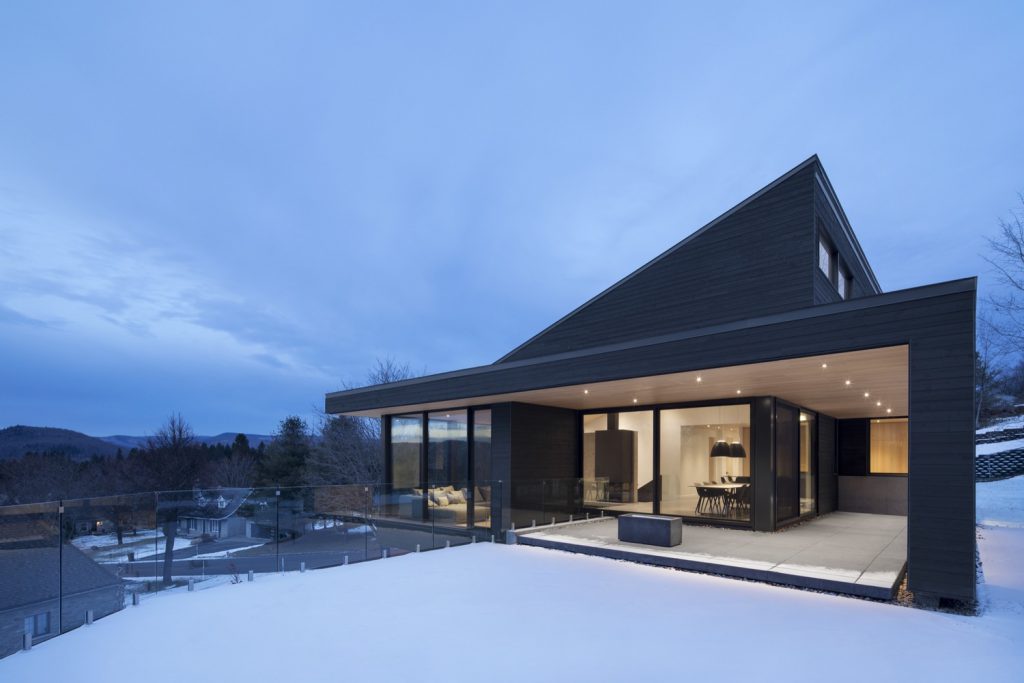 .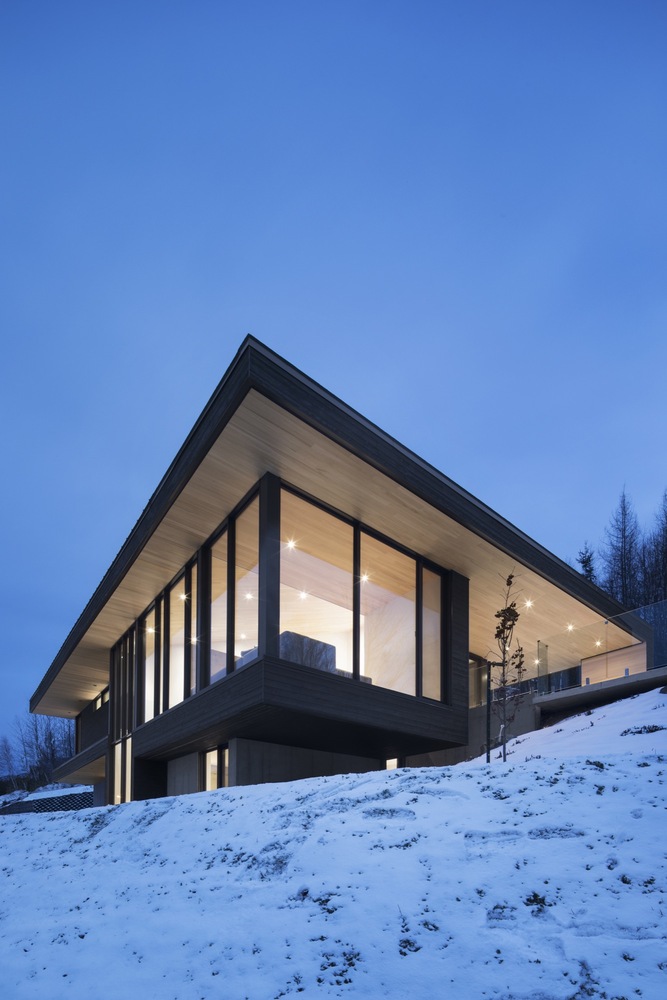 Decorated with glass front and to use the surrounding area.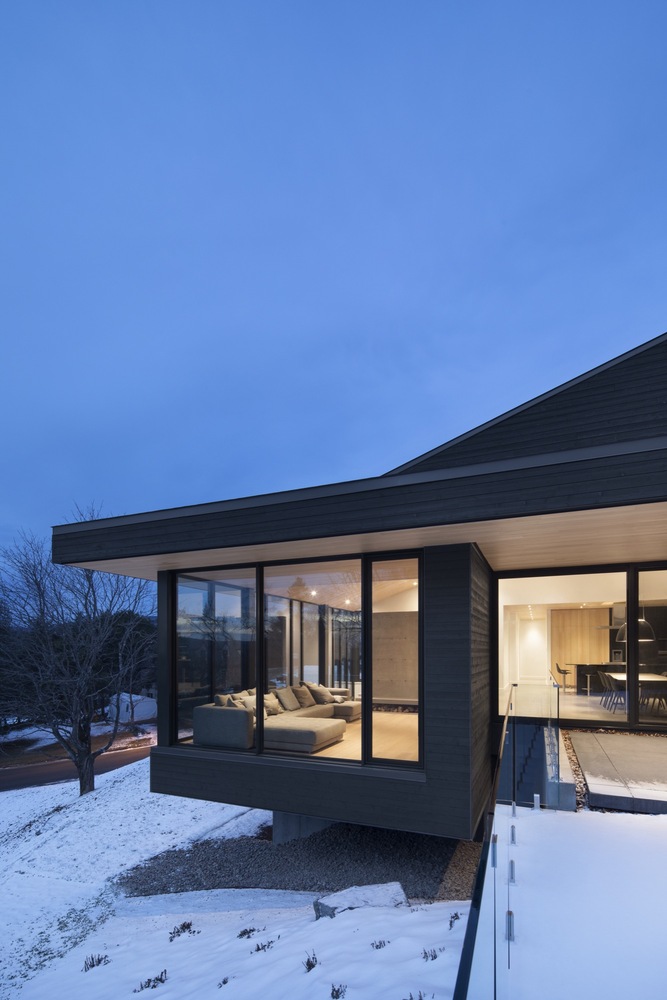 The interior design uses a modern and simple style.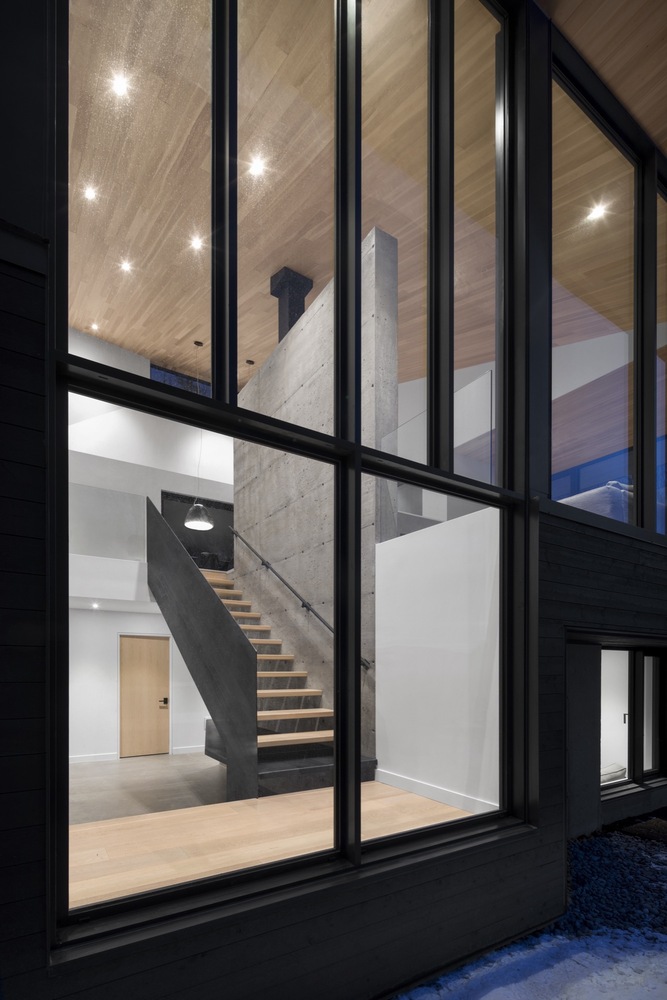 Sloping roof to the built environment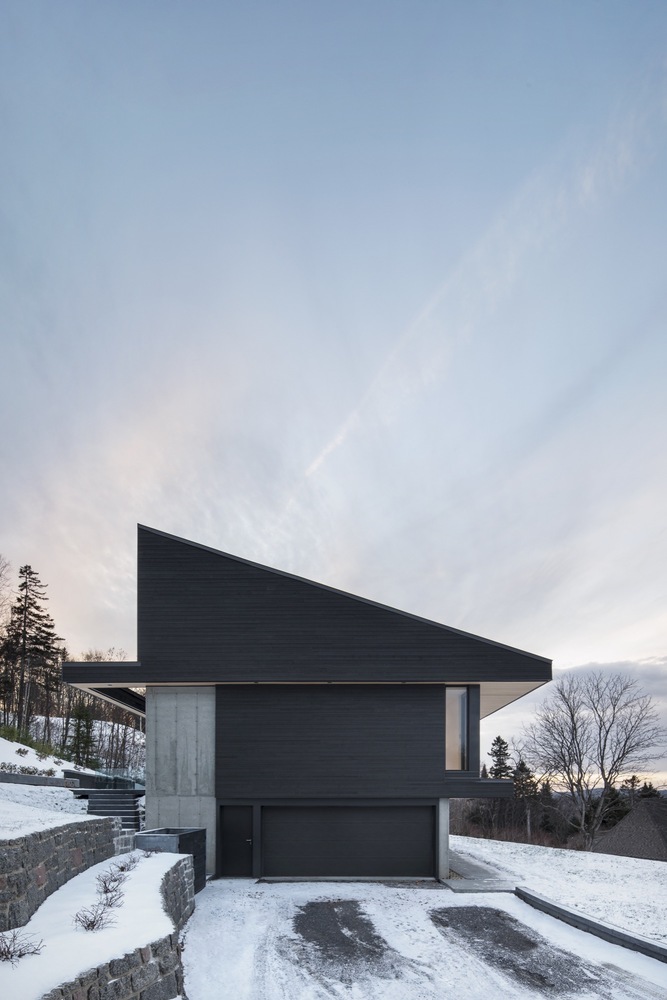 The roof extends above the outer deck.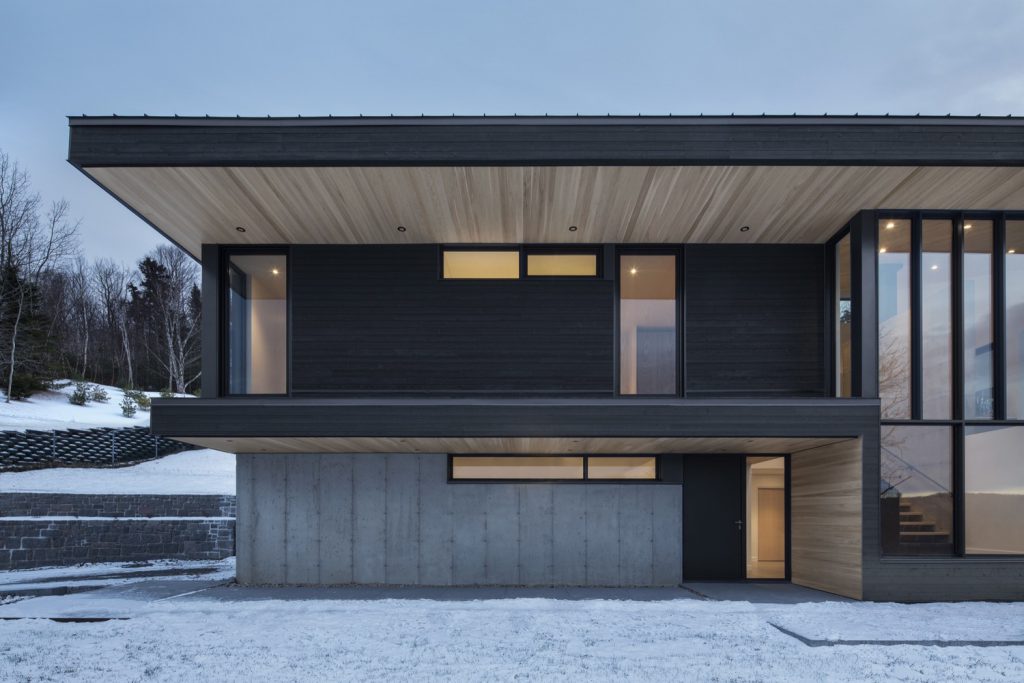 The minimalist interior of the house and the snowy backdrop
The concrete wall in the center gives the project a vertical look.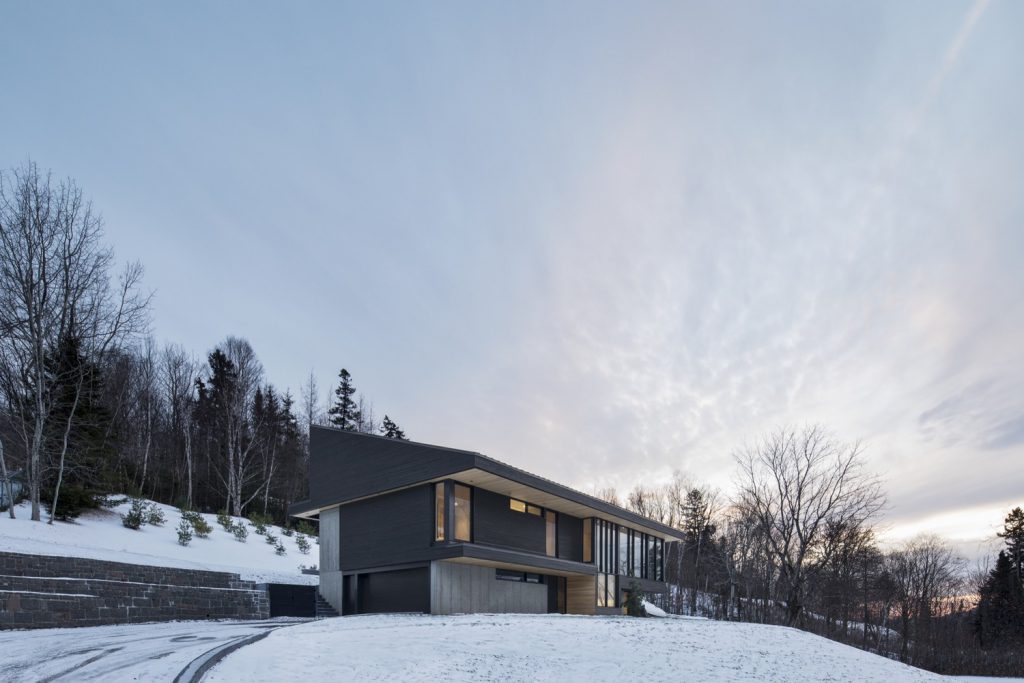 .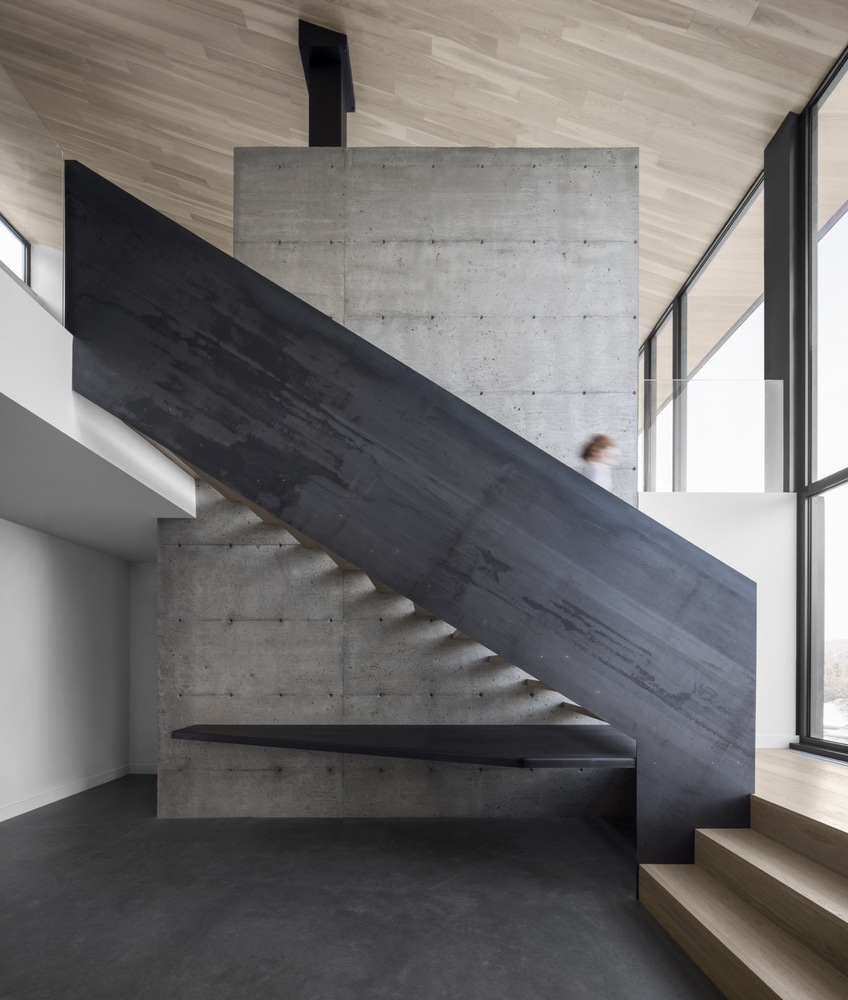 Bright interior at the center of the modern house is a two-story concrete wall.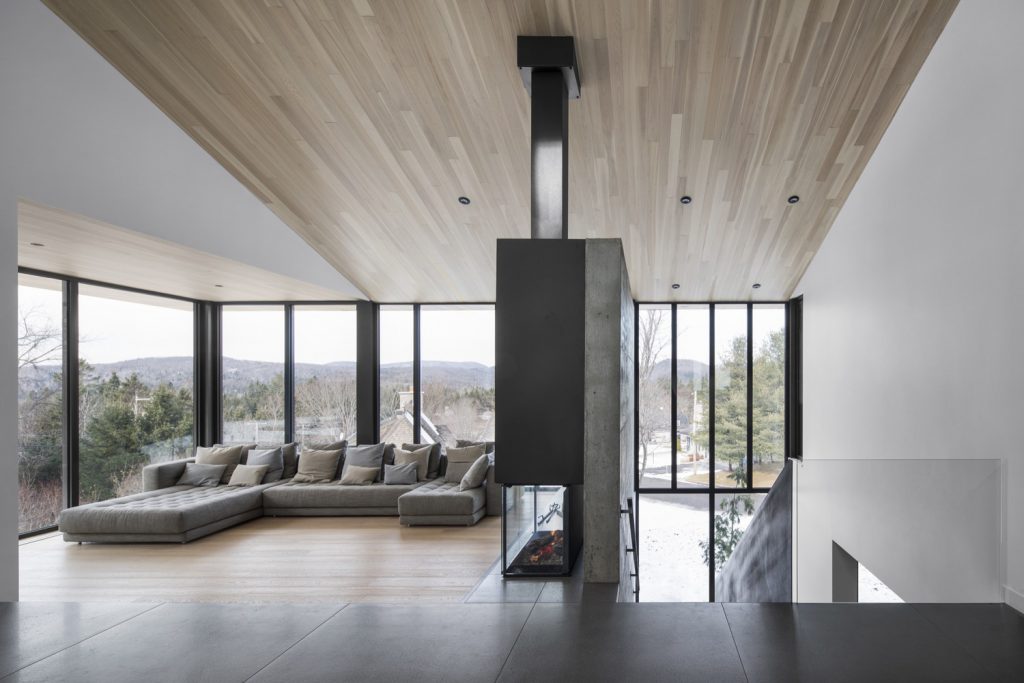 White cedar ceilings rest on the outdoor deck.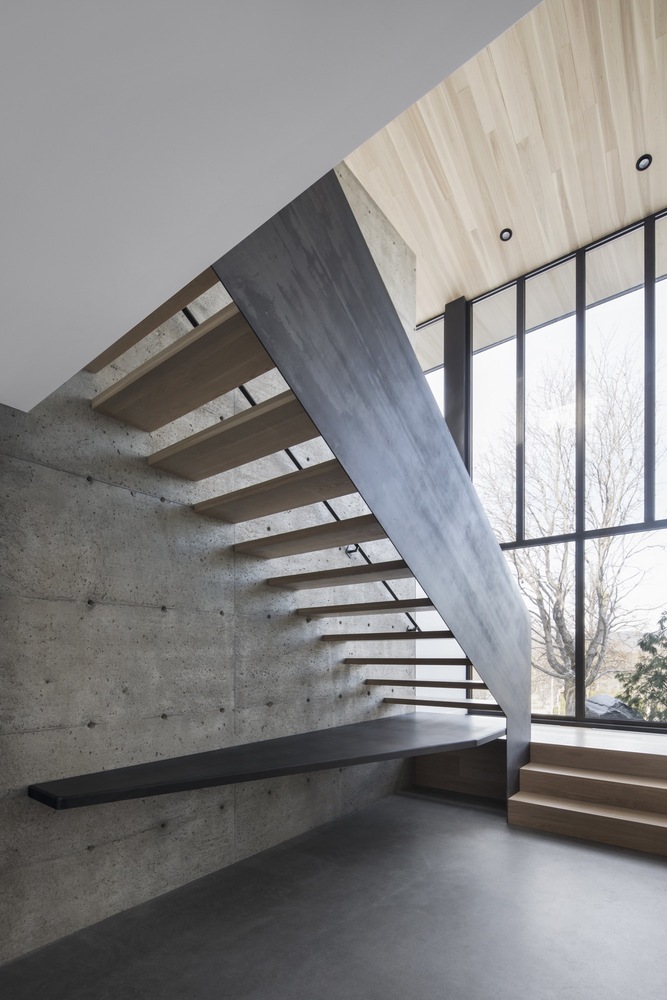 Gray ceramic tiles have been used as the floor. The walls are also simple white.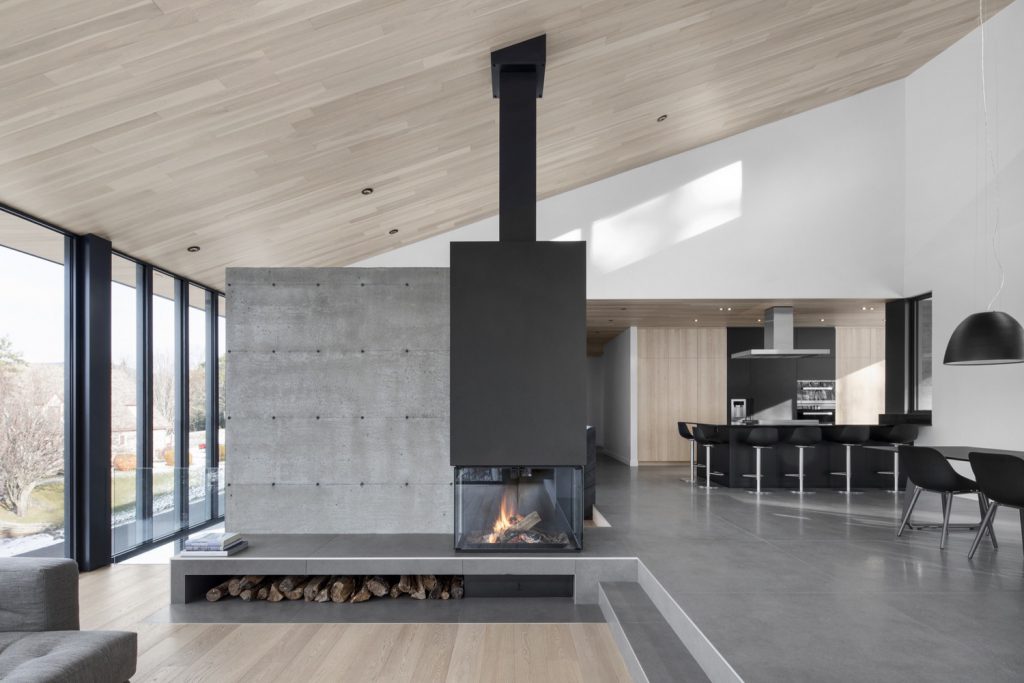 .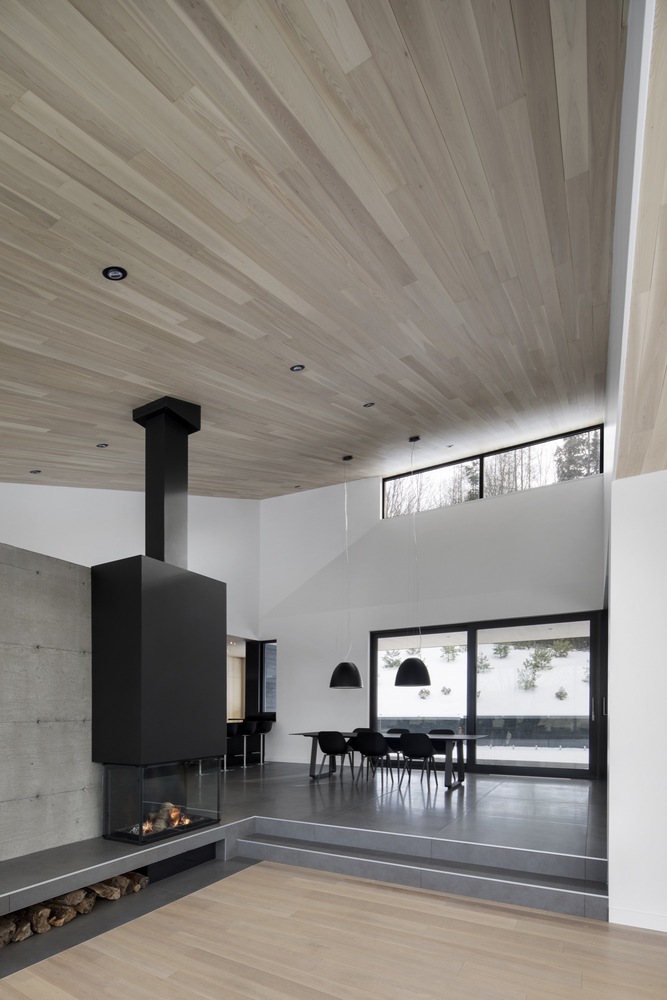 .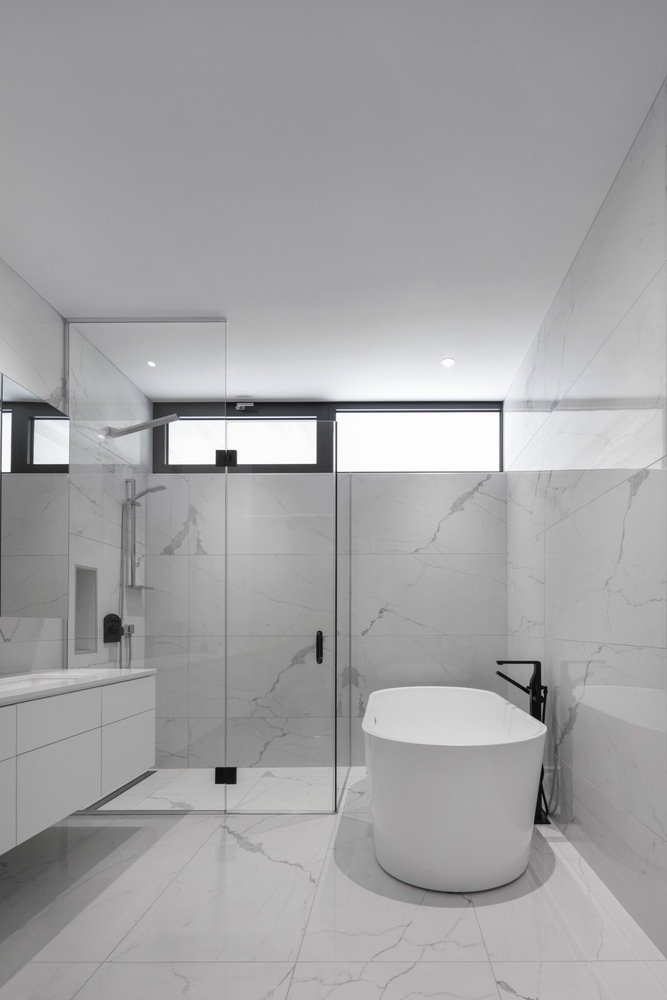 .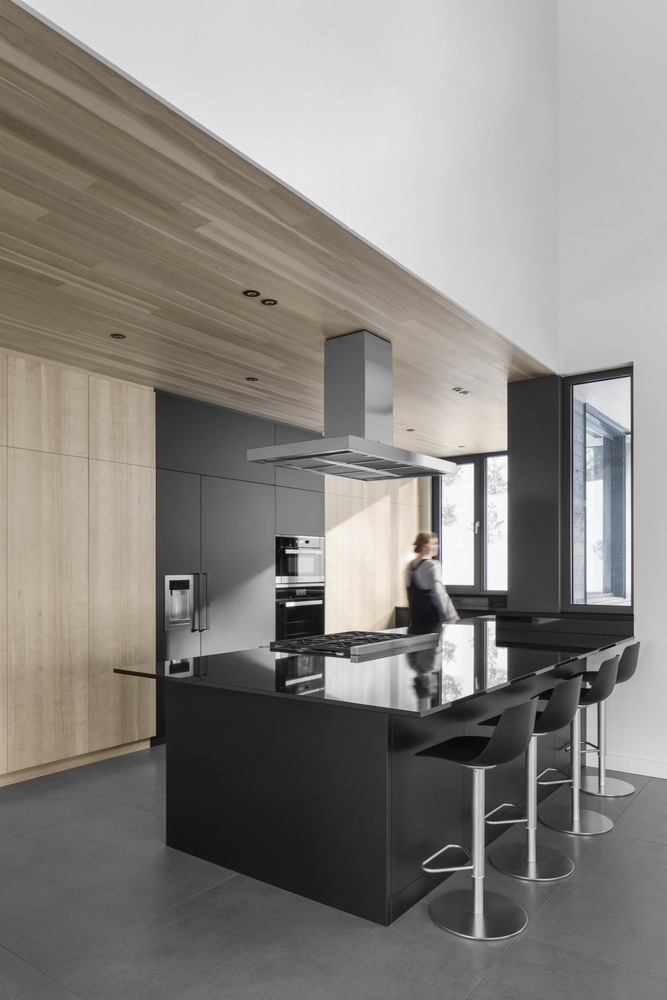 .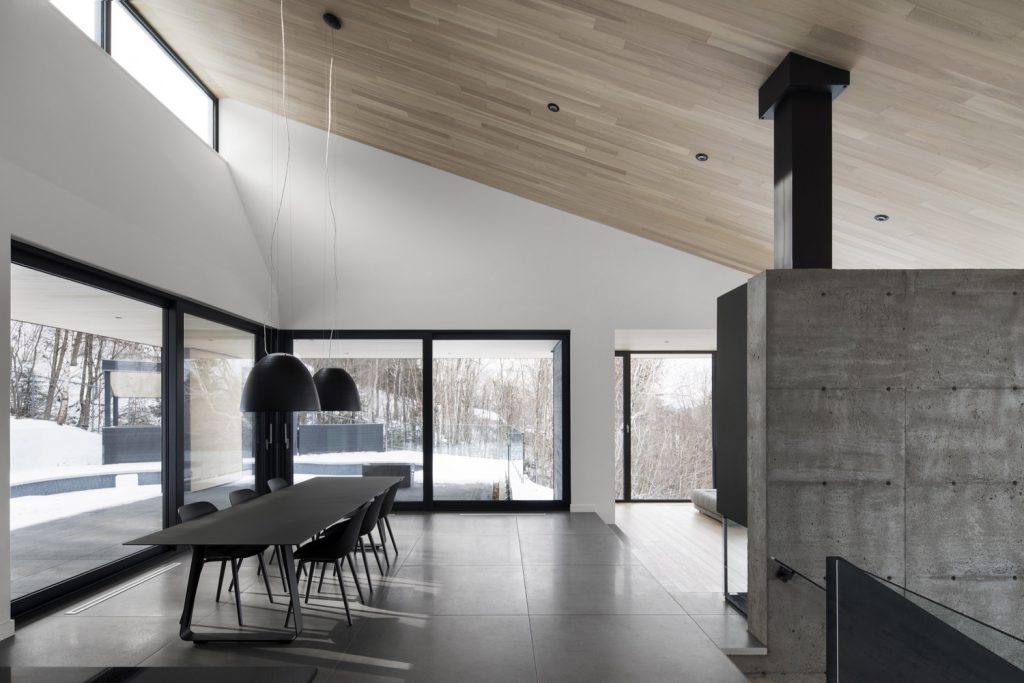 .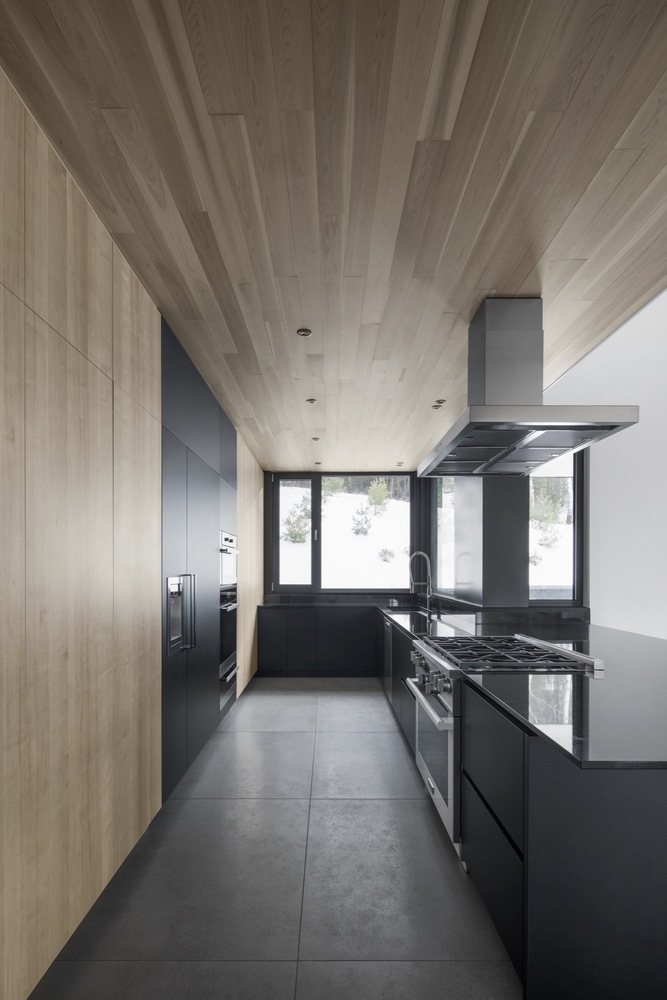 Floor Plan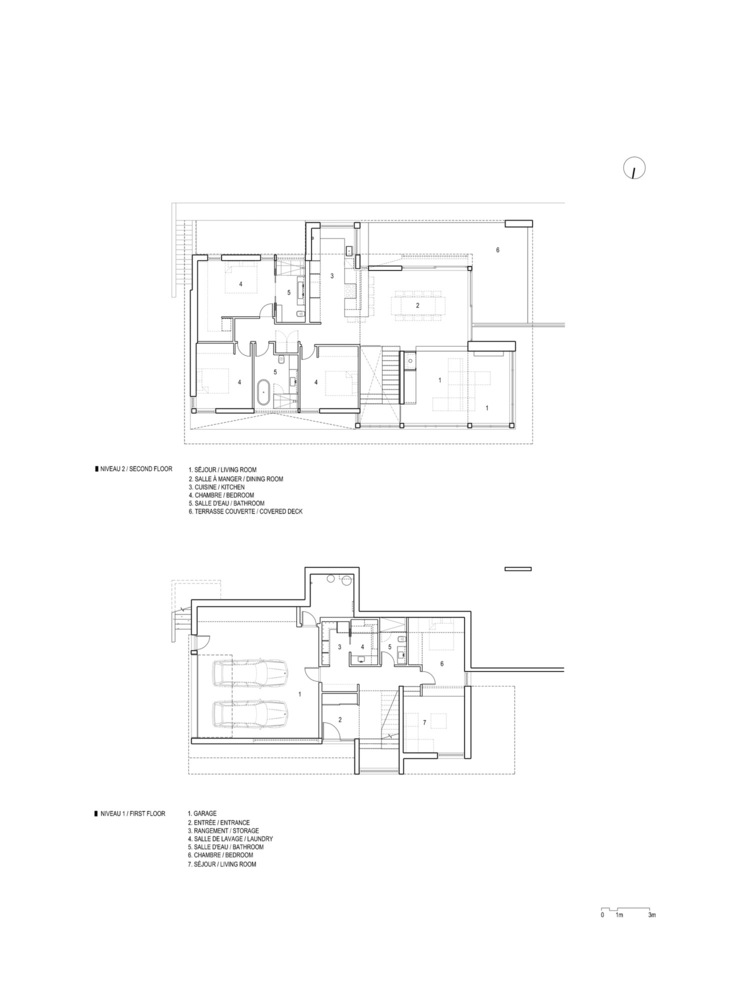 .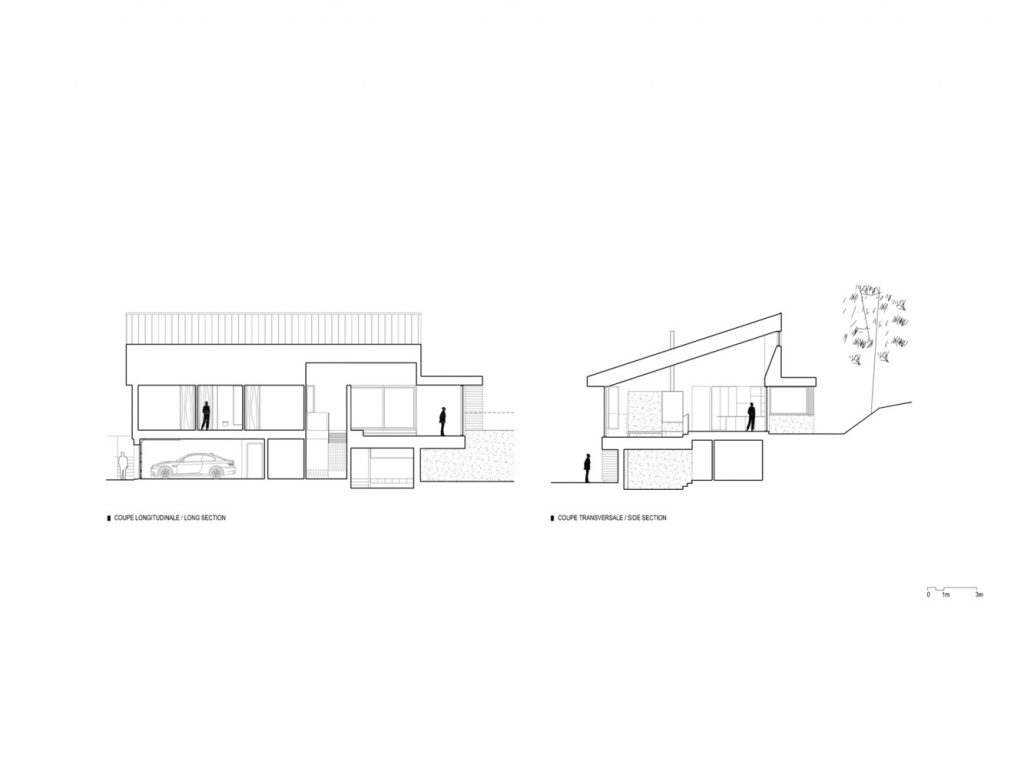 .
Cr. Archdaily