Modern style home decoration that many people love will focus on simplicity. Using few pieces of furniture for balance and relaxation. This style of house is very suitable for the new generation of young people who love peace and love to decorate the house that emphasizes cleanliness, airy and comfortable/ Let's take a closer look at the minimalist style of homes and how everyone can decorate their homes in this style.
.
Architect: AOMO
Area: 650 m²
.
U-shaped detached houses that stand out with the exterior of the house. Modern and unique Made of PVC material, square shape that looks like it's floating.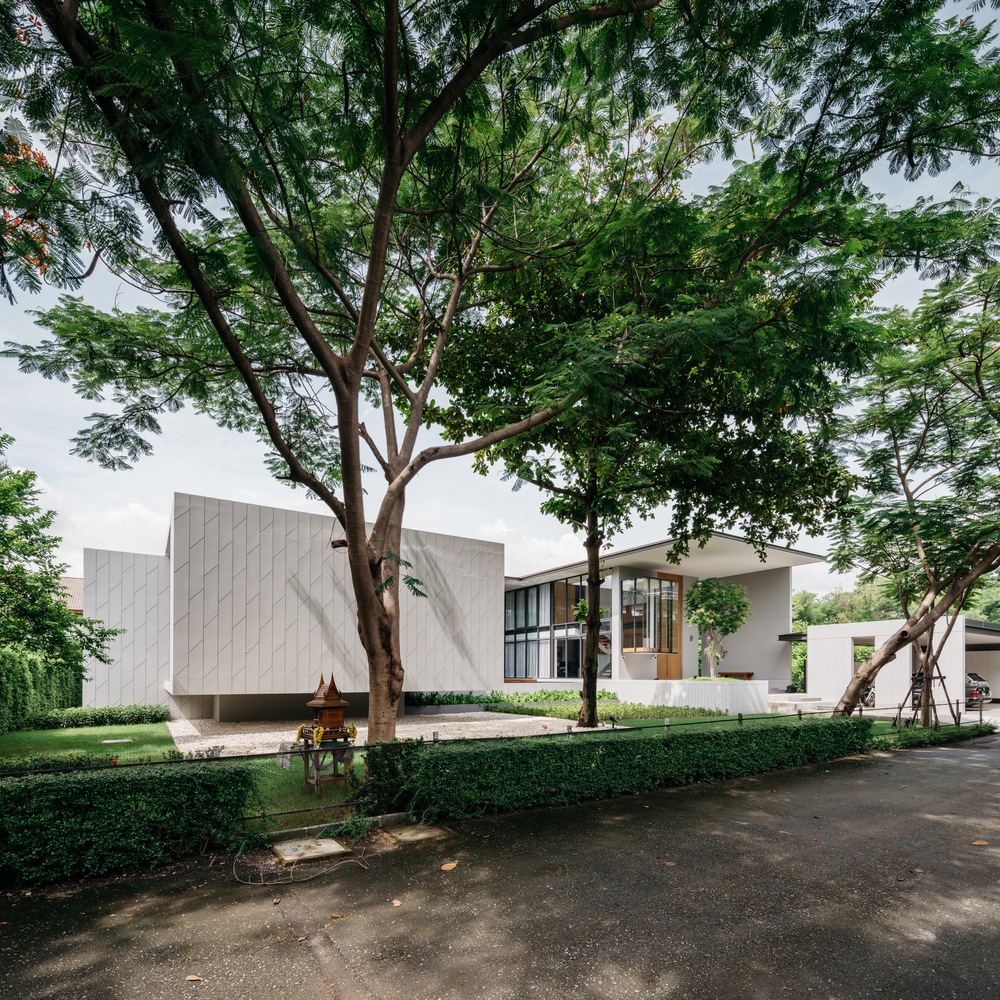 Use cheap and simple materials such as cement board Smooth plastered, painted walls and polished concrete Wwith a limited budget, inexpensive but looks good.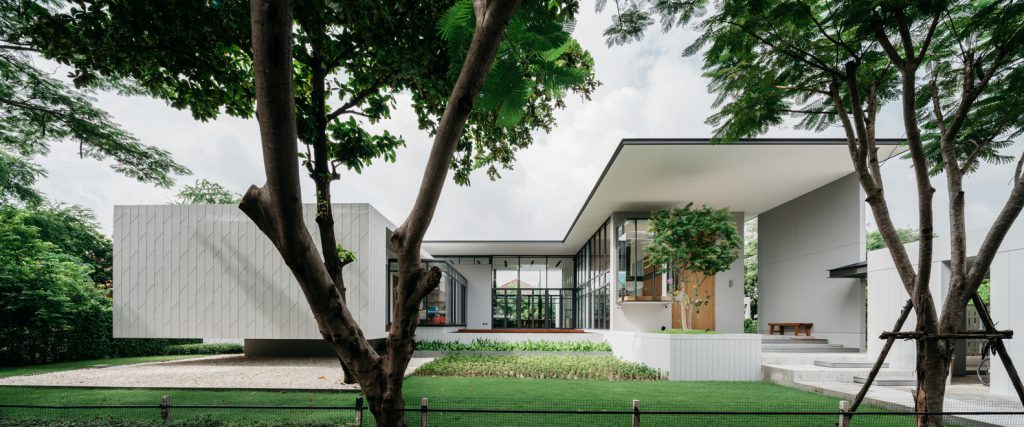 The whole design of the back is straight. Long, flat roof. Designed according to Feng Shui and large glass windows get a vision around the house
.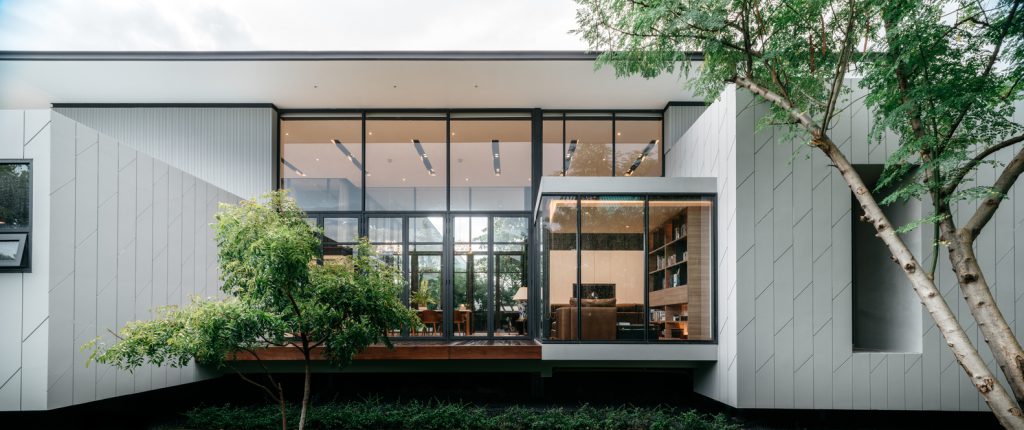 .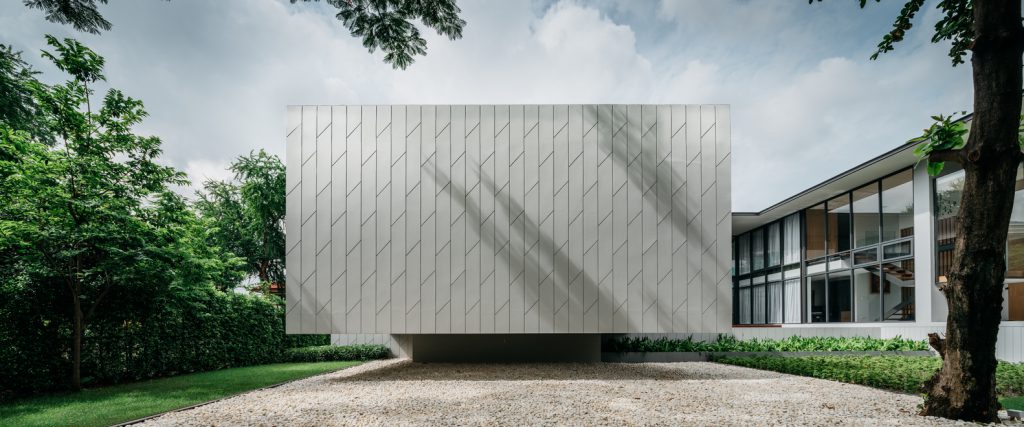 The entrance to the house is designed to have an awning roof. Extending out in front of 6.5 meters long, making the house outstanding.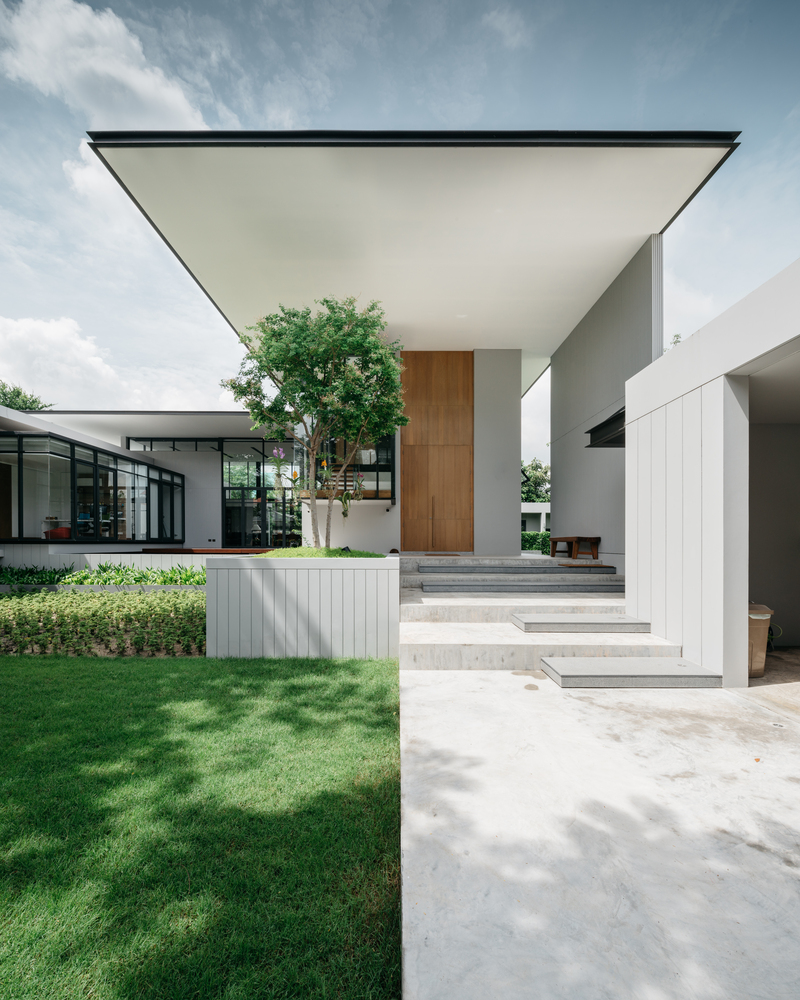 The interior of the house is decorated with wood and marble, emphasizing the naturalness. simple and warm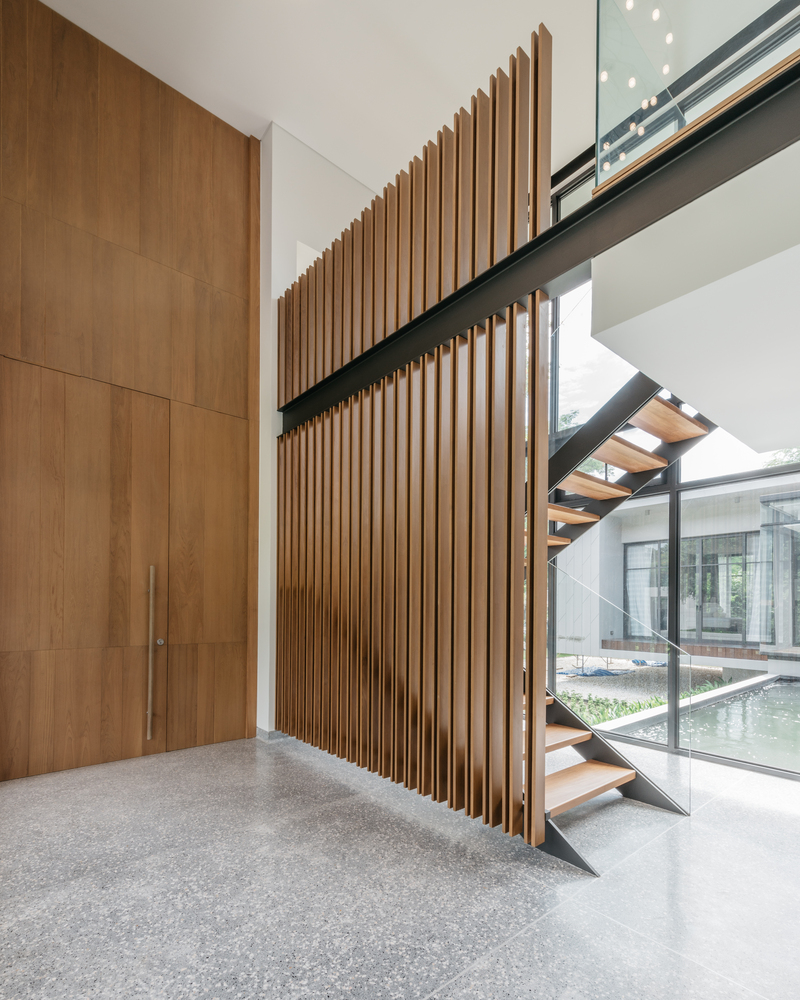 .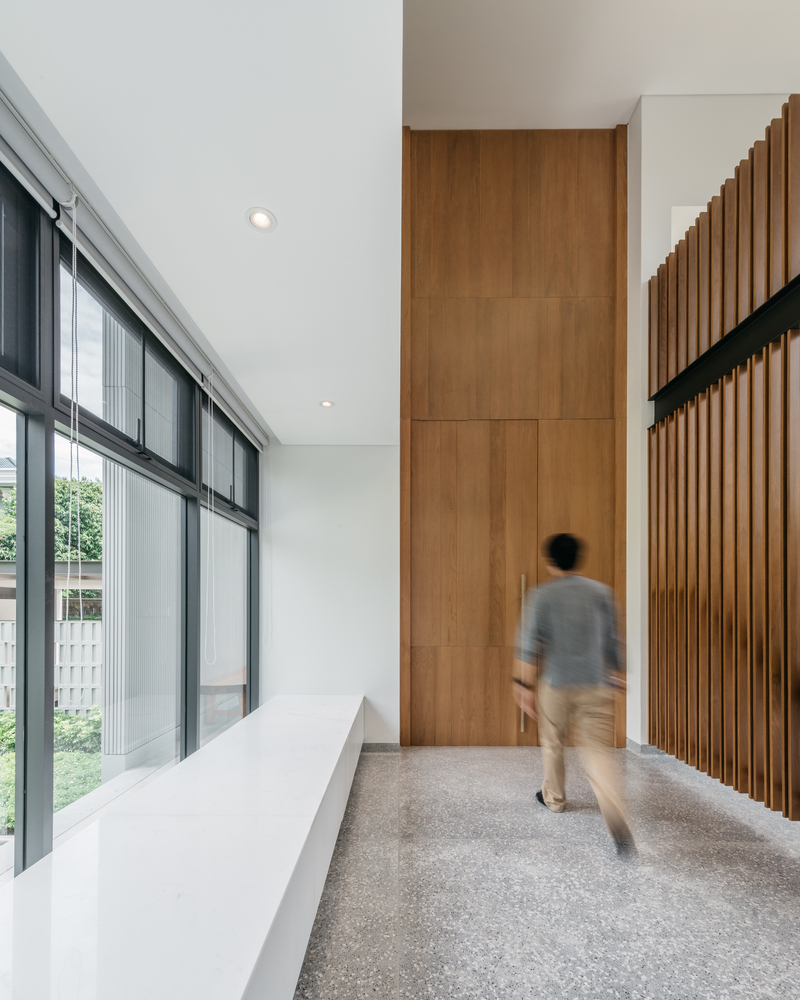 .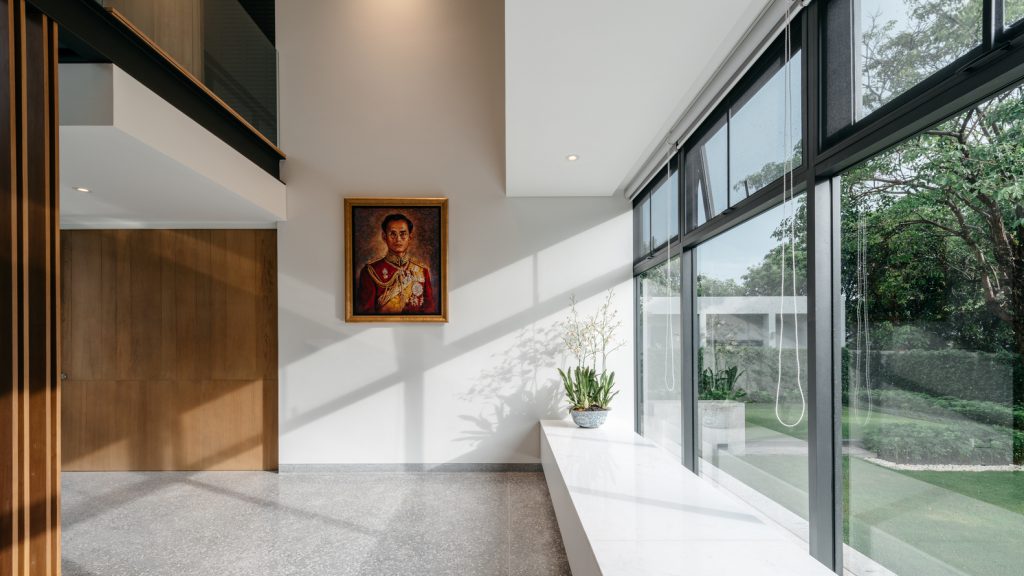 .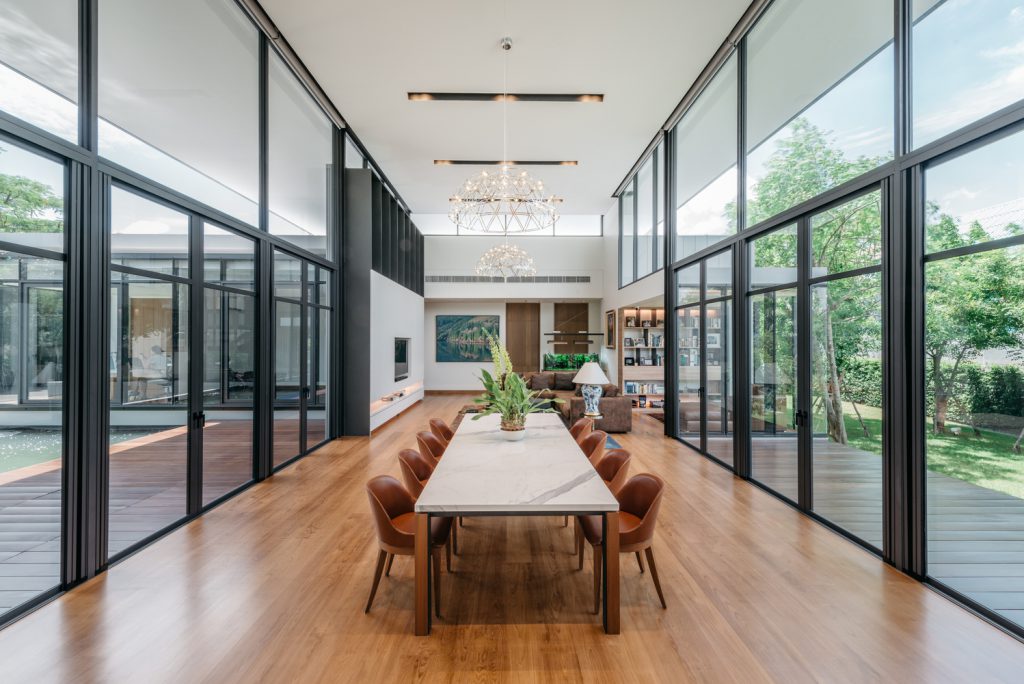 .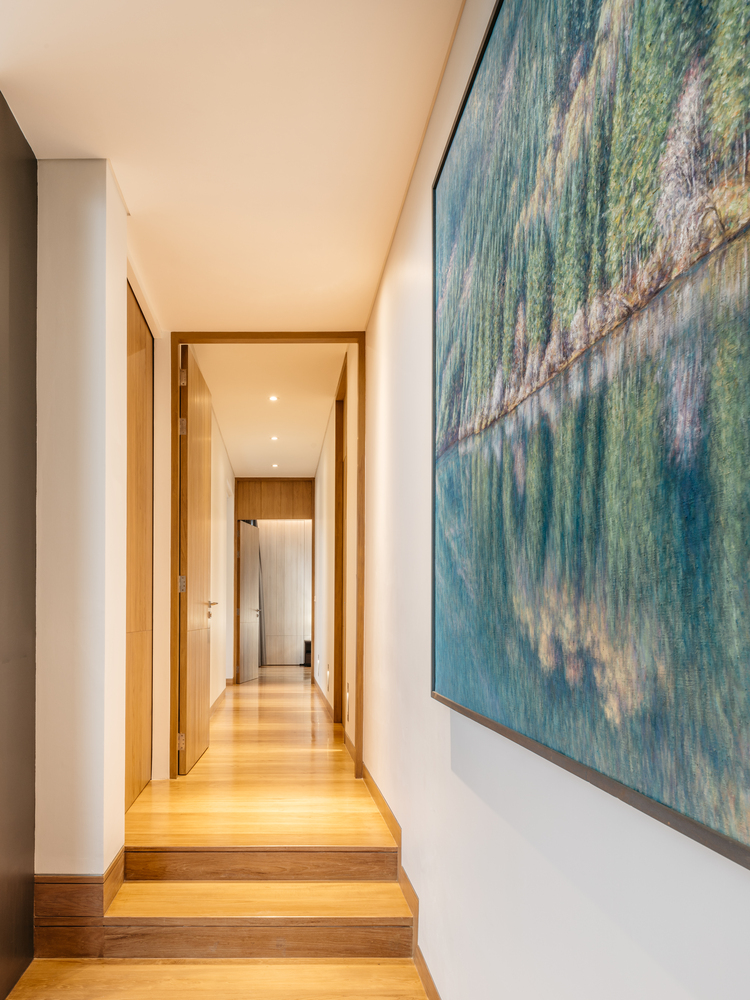 .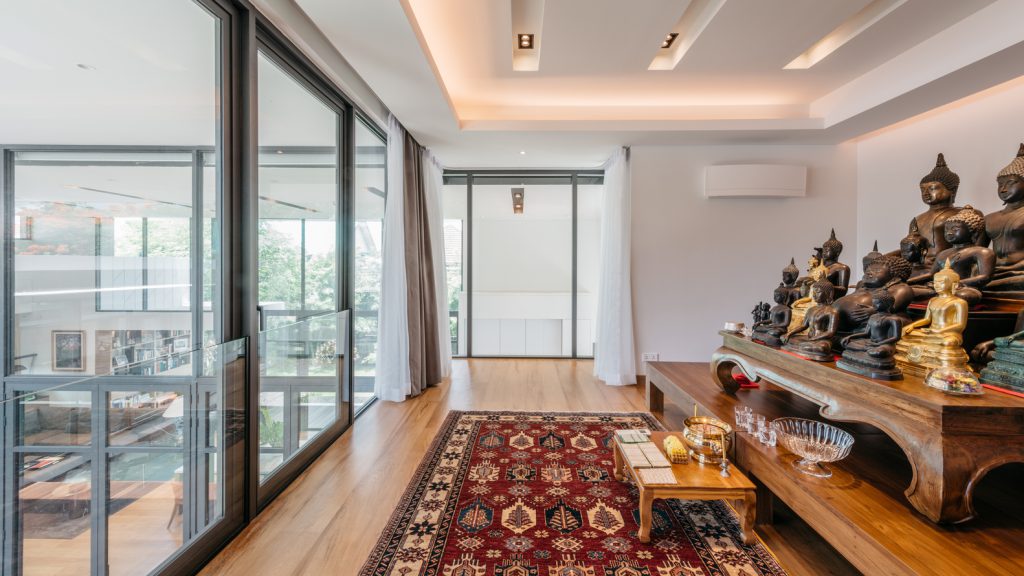 .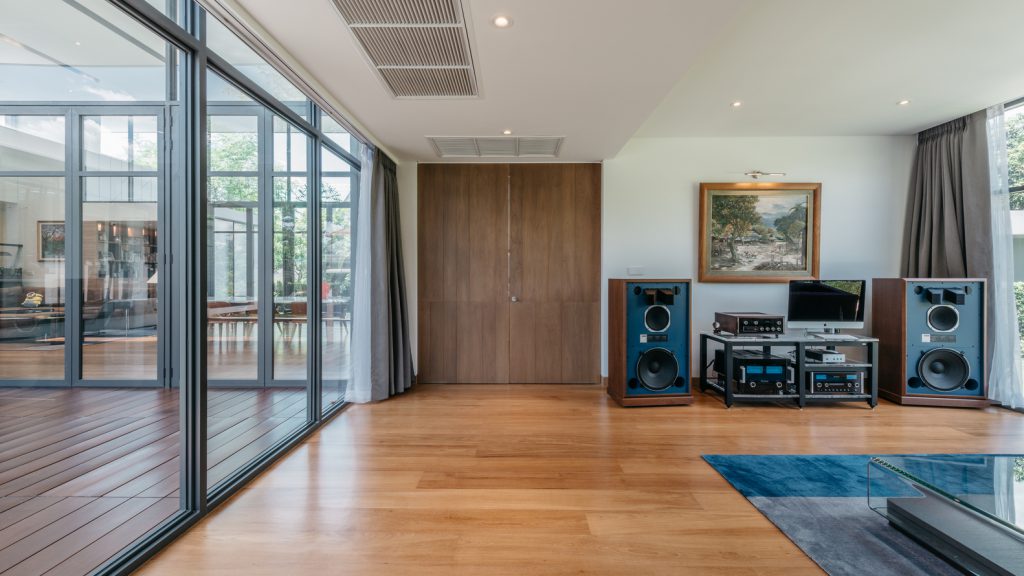 .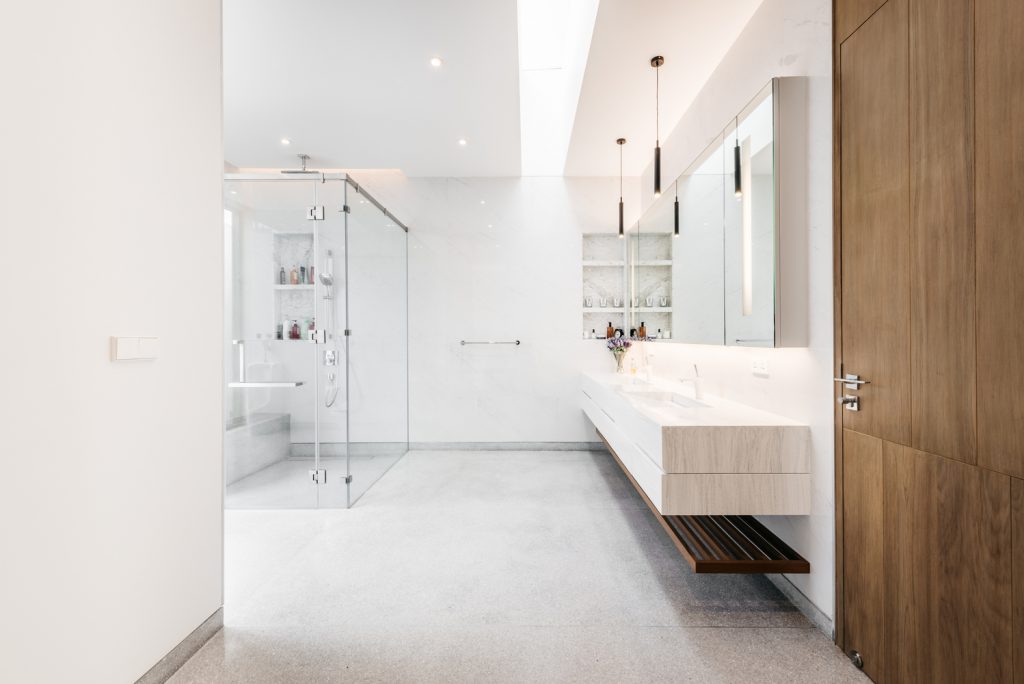 .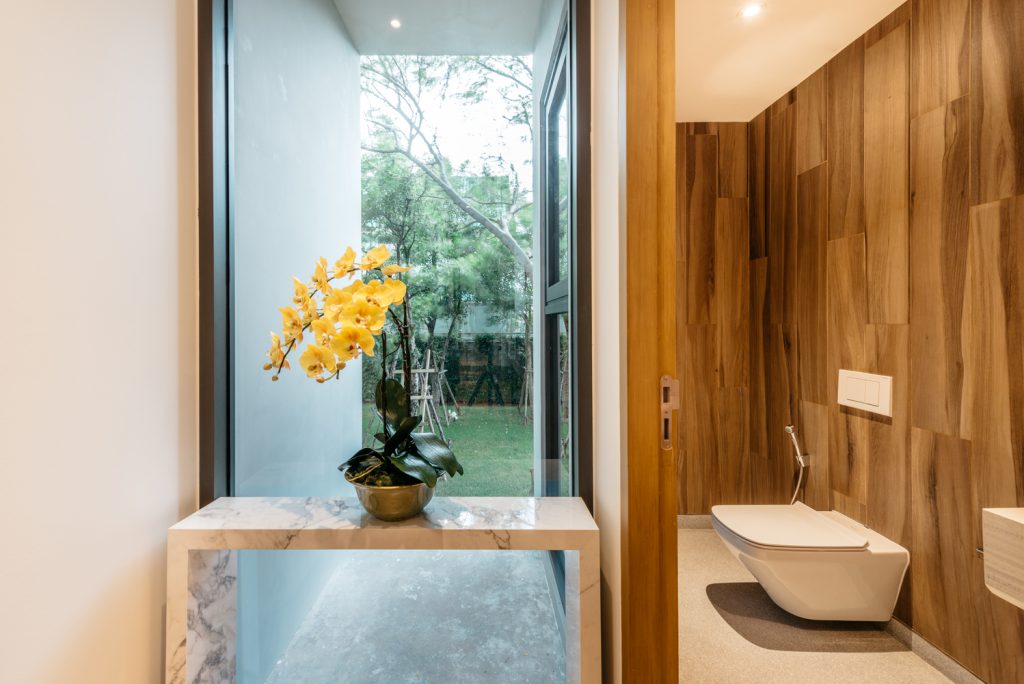 .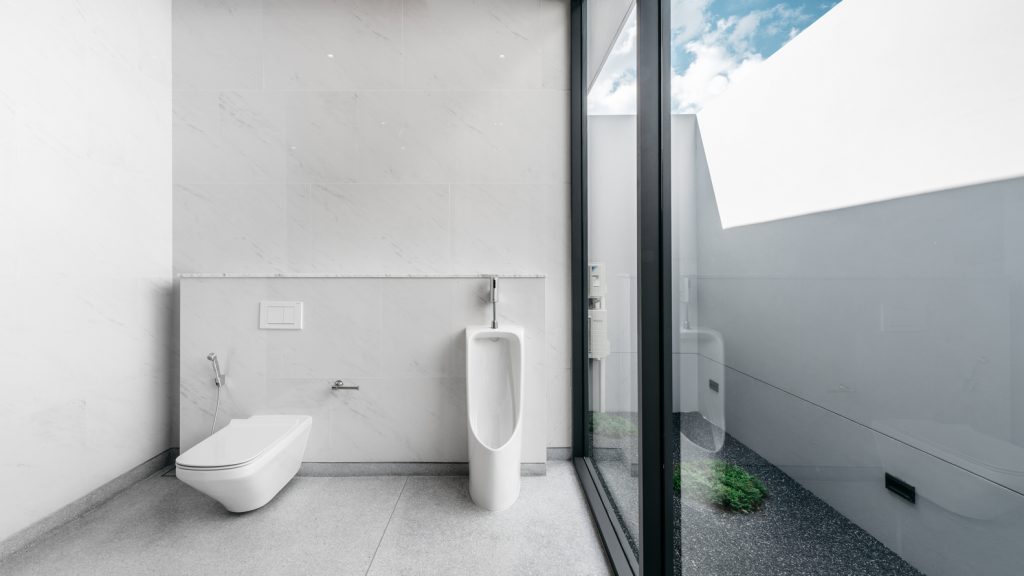 .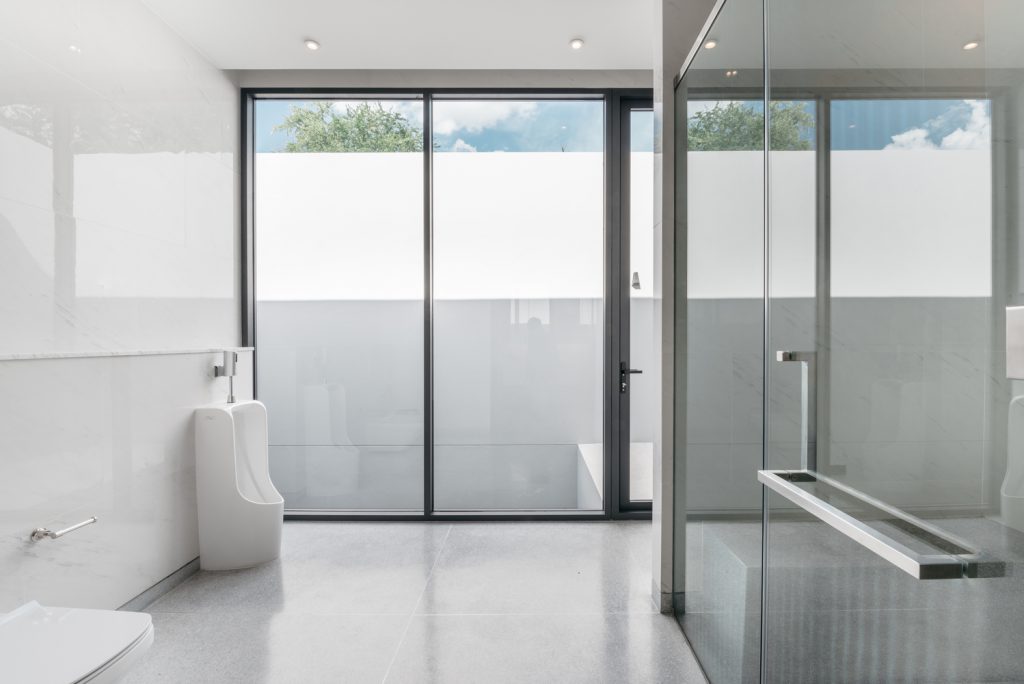 .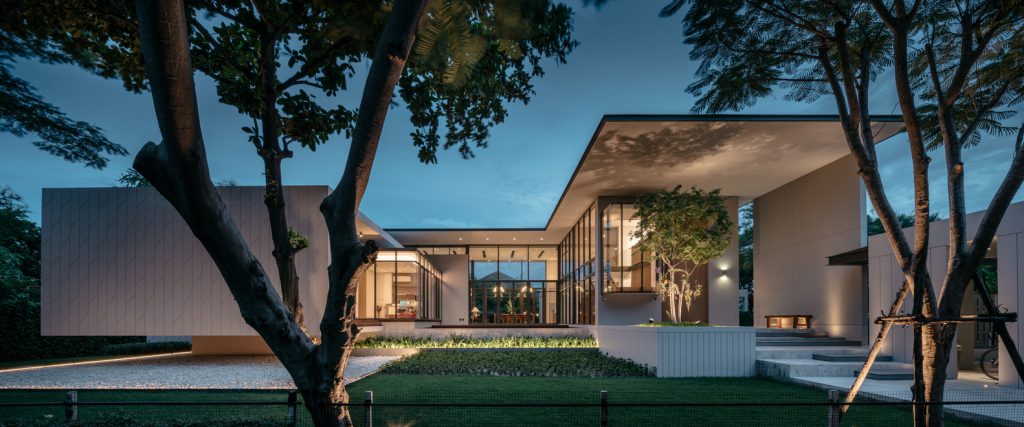 .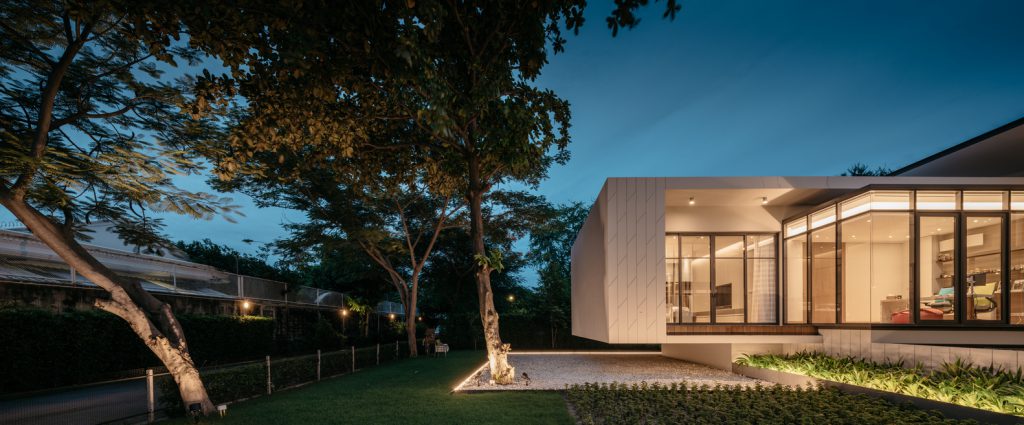 .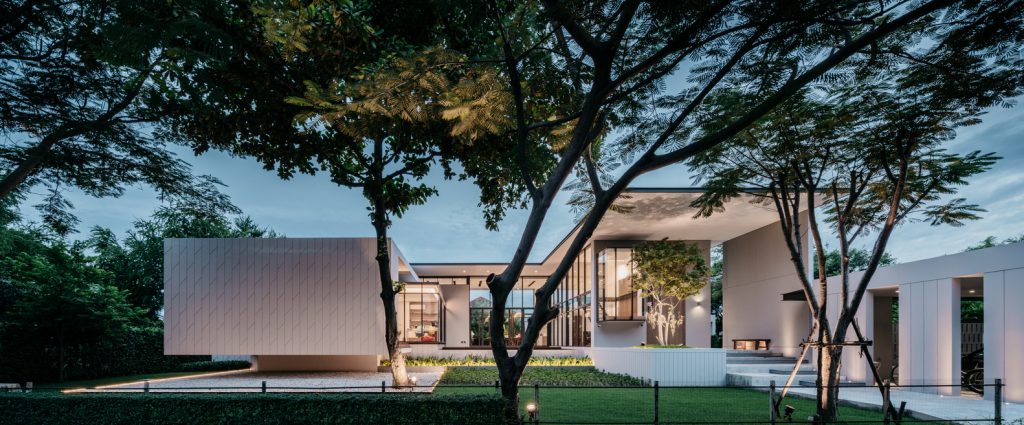 Floor Plan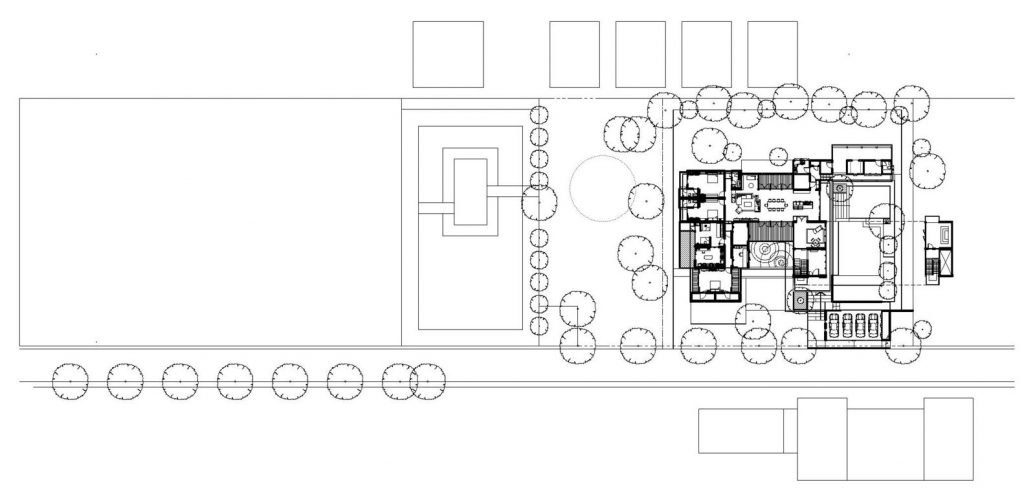 .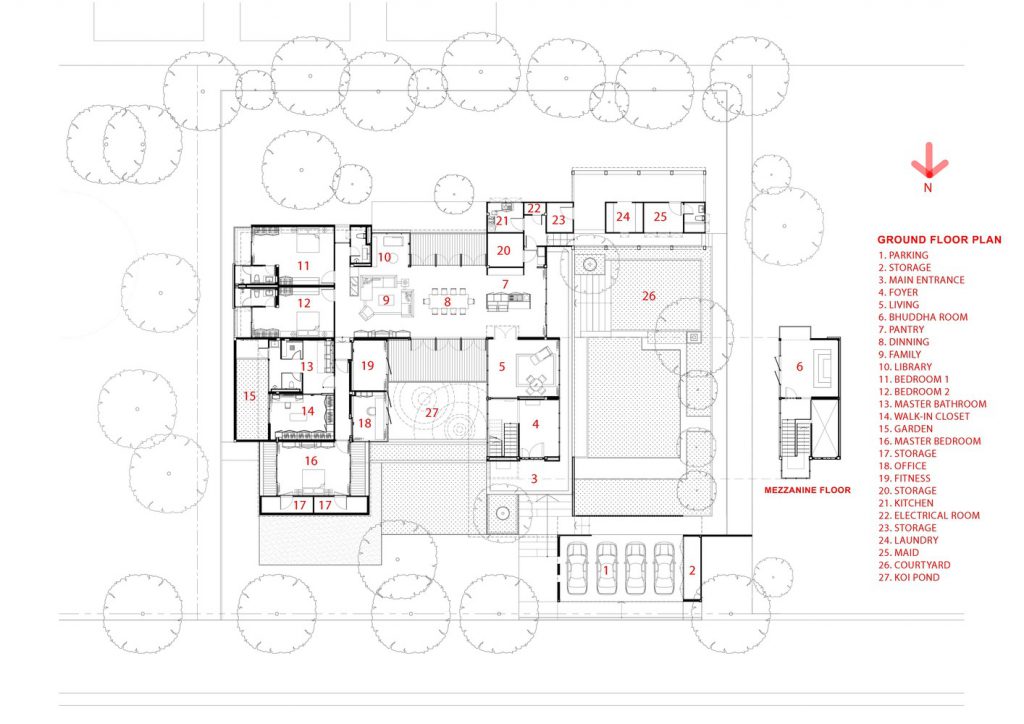 .

.

.

.

.
Cr. Archdaily