Homes in today's era begin to focus on decorating outdoor spaces or outdoor use areas. Because it can be more useful than leaving it alone, many houses may be made into a front porch, patio, or multi-purpose corner that connects to the backyard for privacy. Today's house ideas, we will take you to see the renovation and addition of the relaxation area. that helps add relaxation in privacy Let's leave it as an idea.
.
A new zone behind the house that has been transformed into a one-story building with a pitch black hip roof.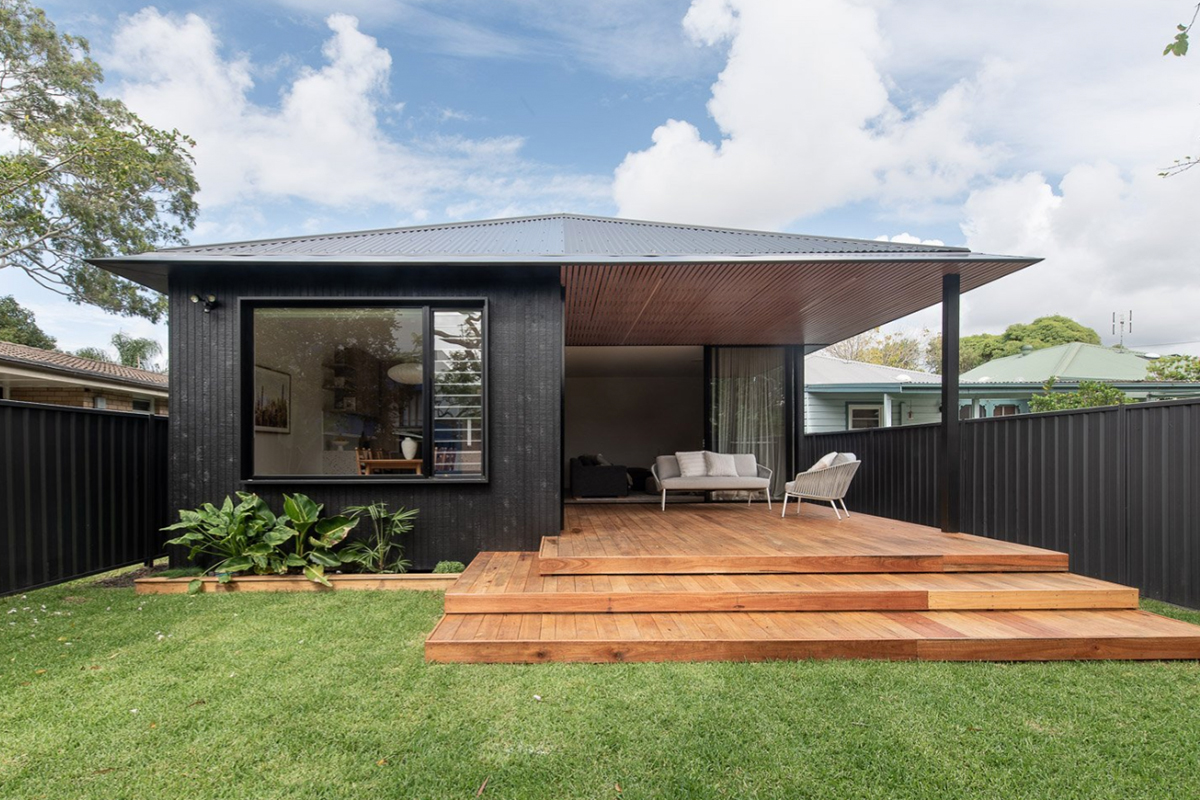 The brown wooden porch is strikingly beautiful. Connect down the stairs to the green lawn harmoniously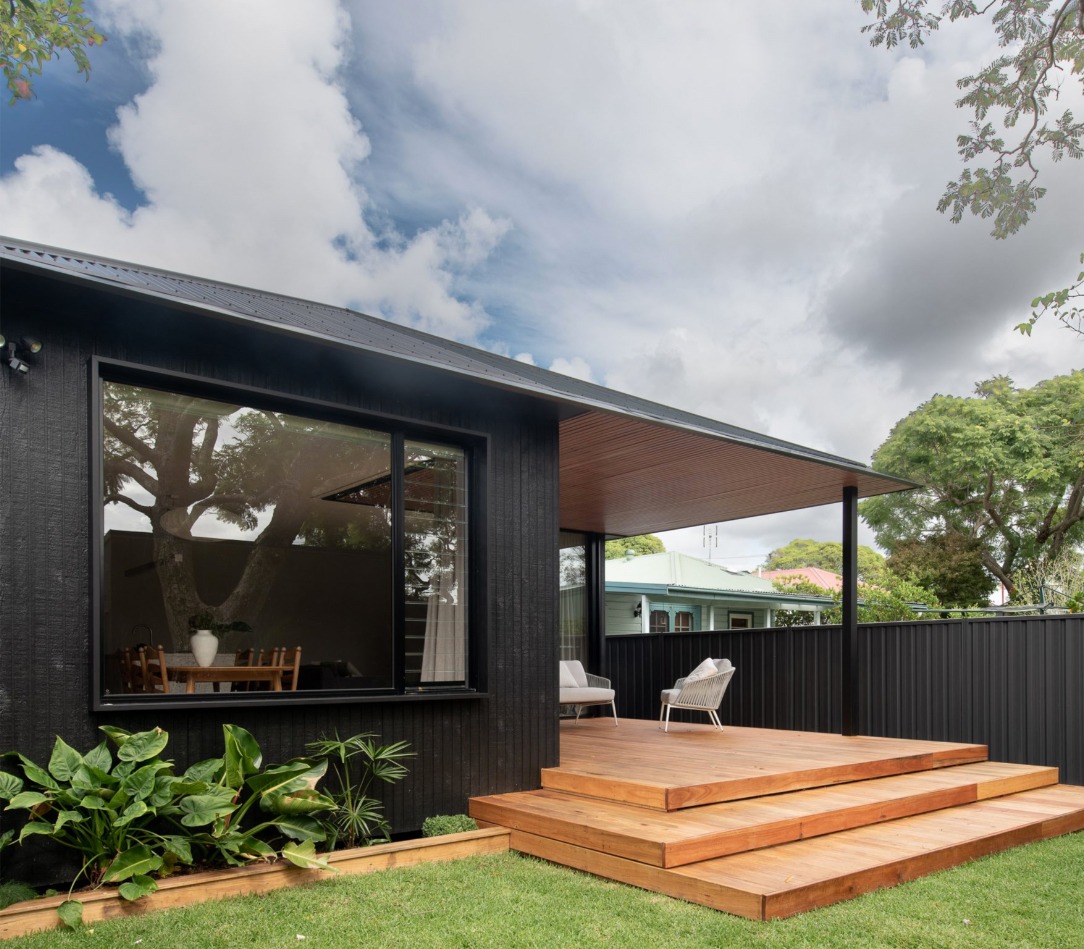 There is a path along the side of the house along the fence. Straight to the front of the house
ceiling with balcony wood It helps to filter another layer of heat.
.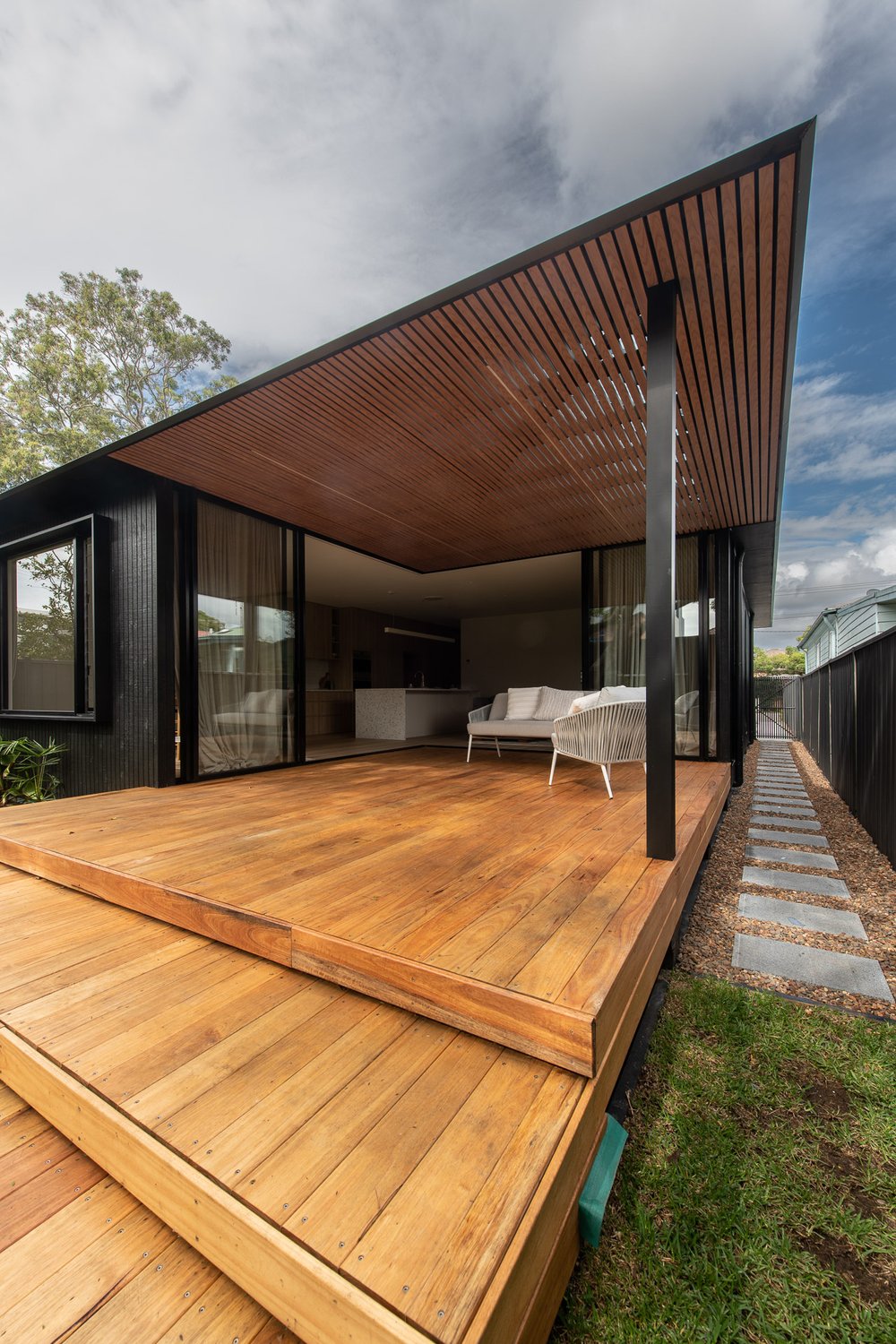 View from the courtyard overlooking the terrace.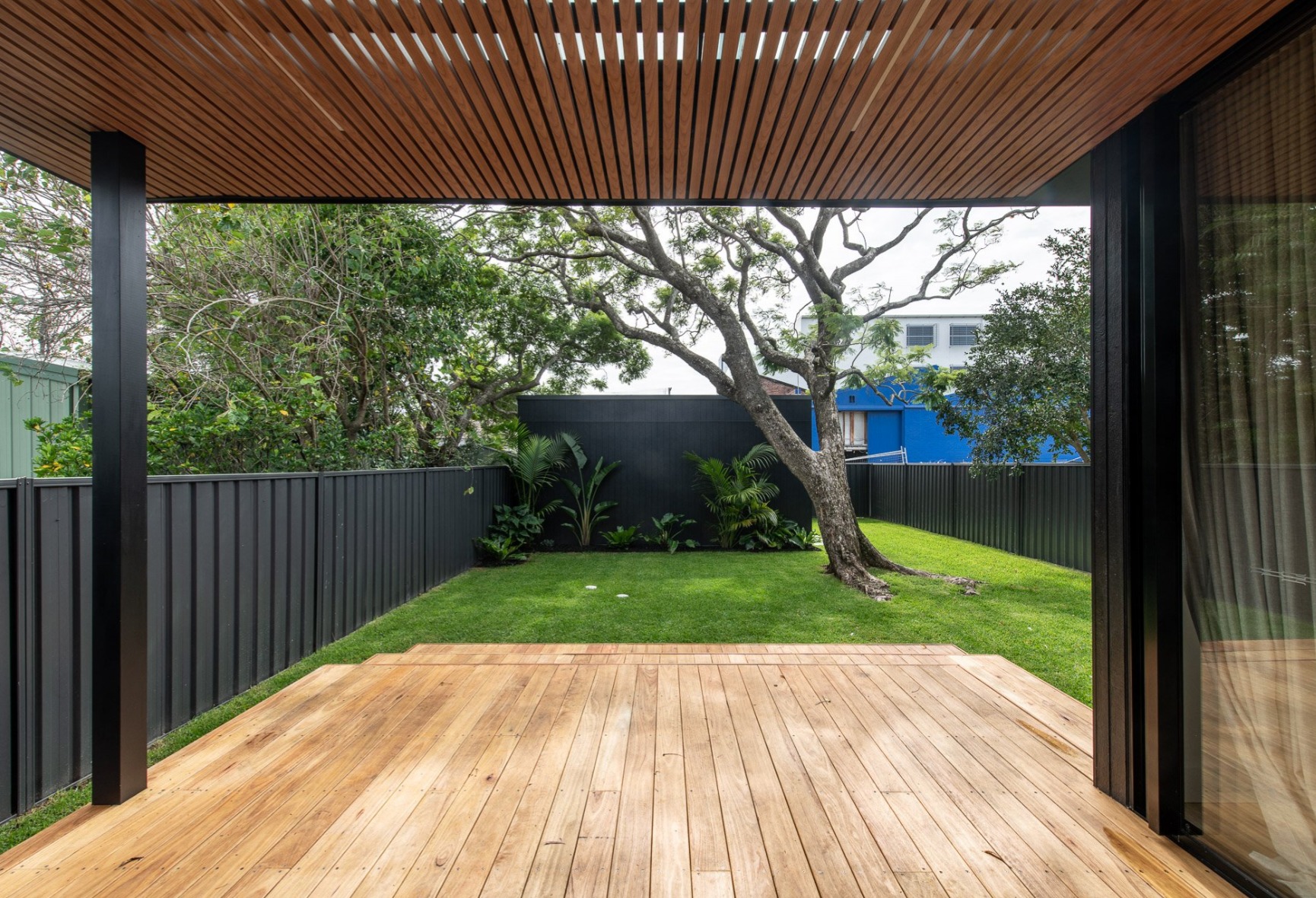 The interior is arranged in an open plan with airy, open, connected without separate walls.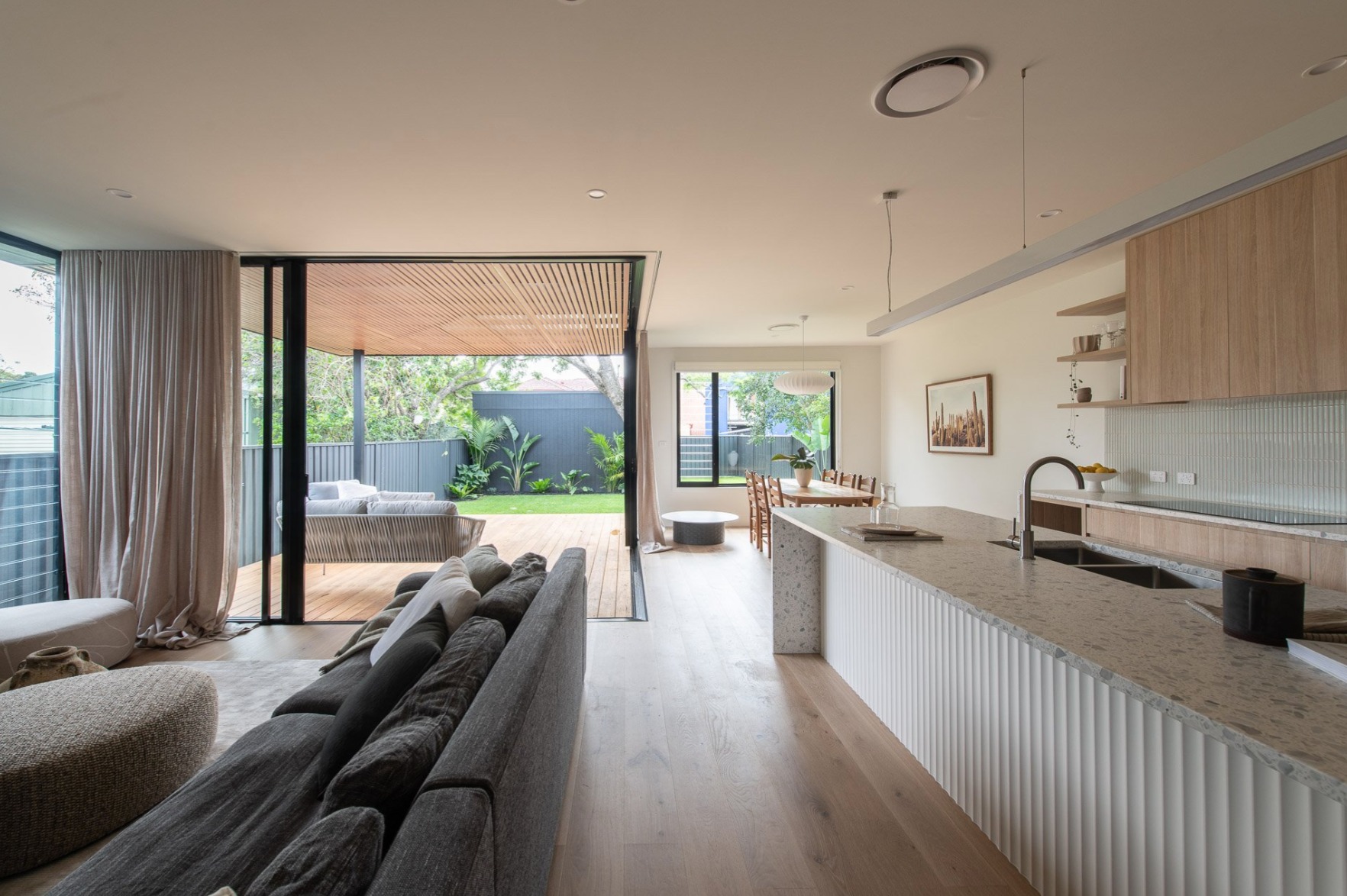 It consists of a living room, kitchen, dining area.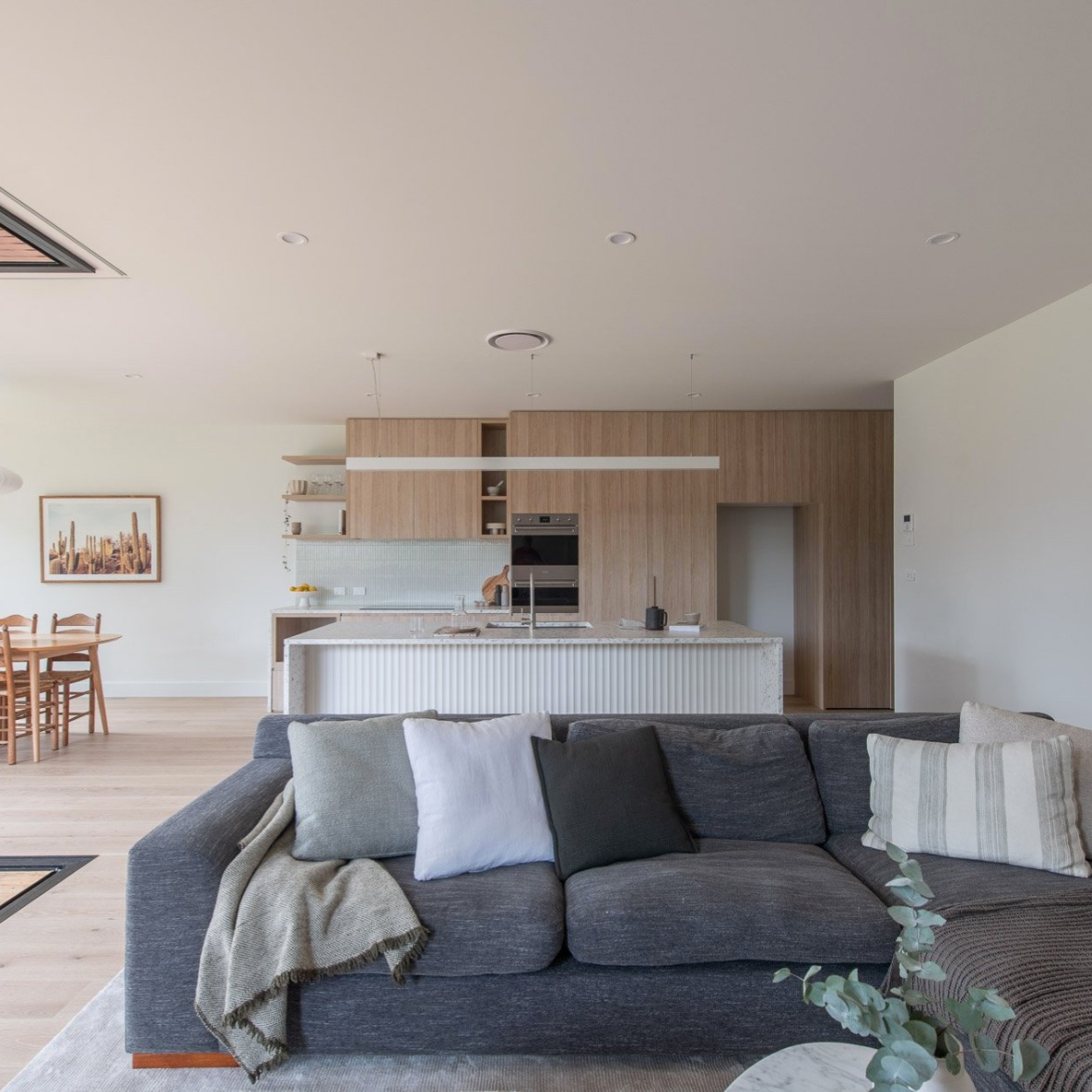 .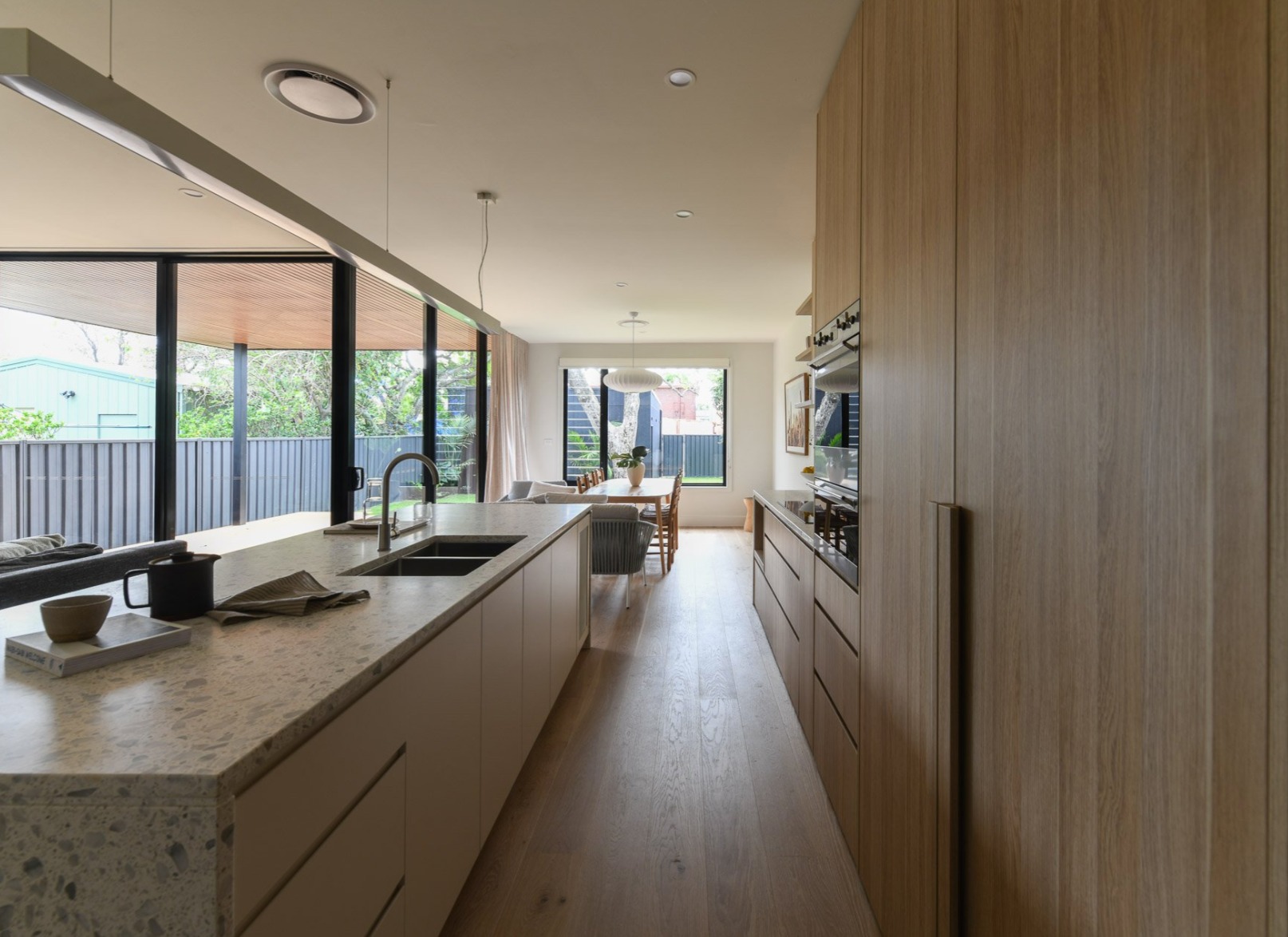 .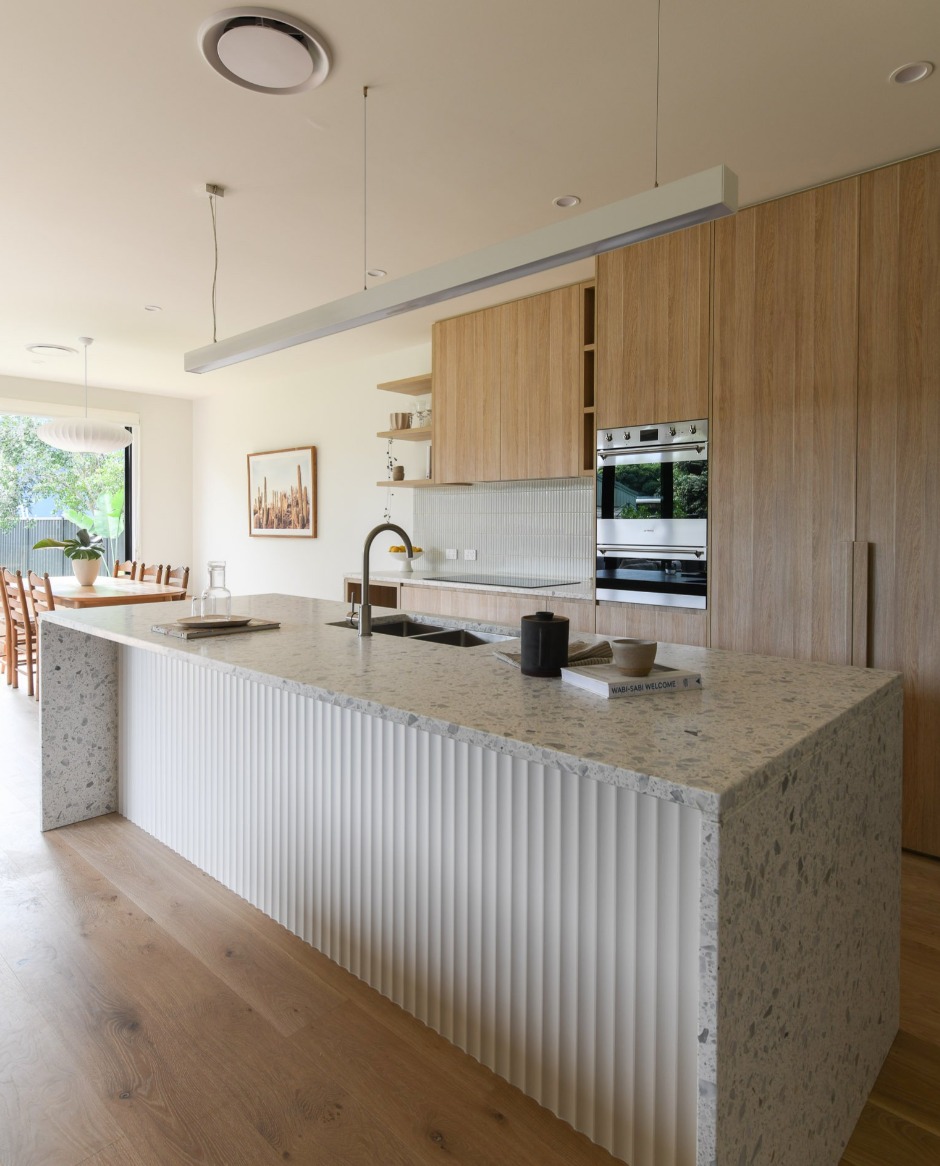 .
In the middle of the house there is a skylight allowing natural light to enter the house.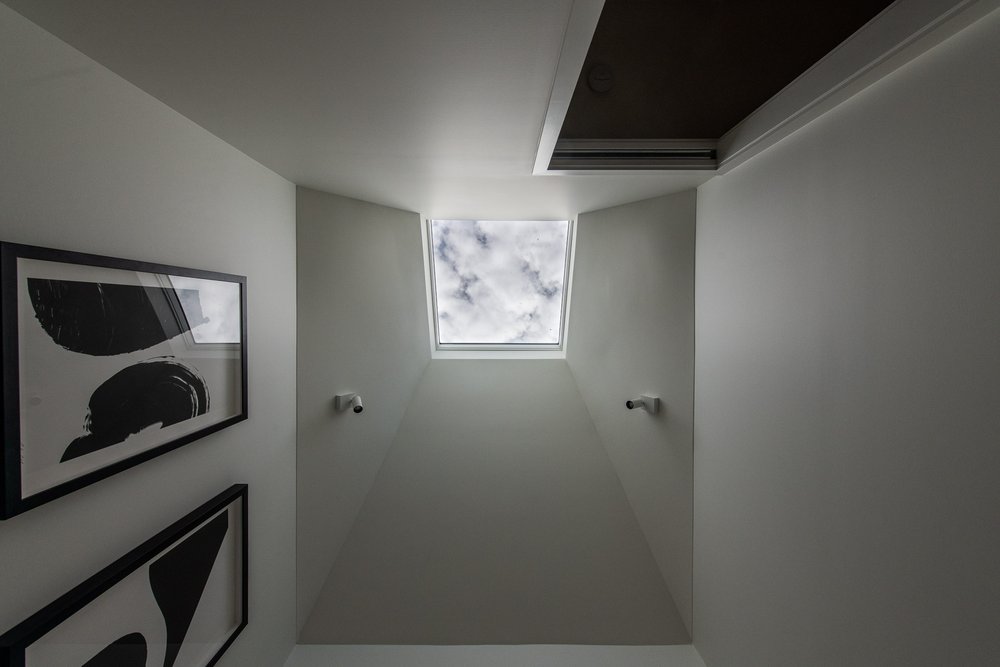 .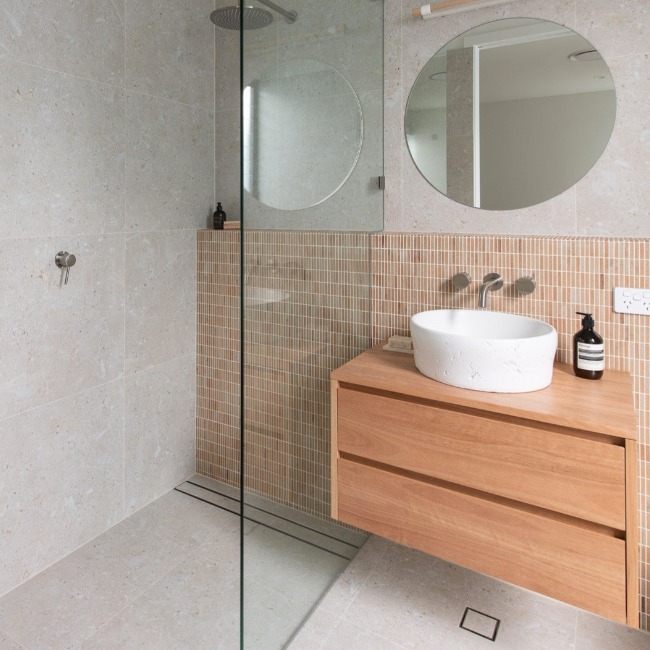 .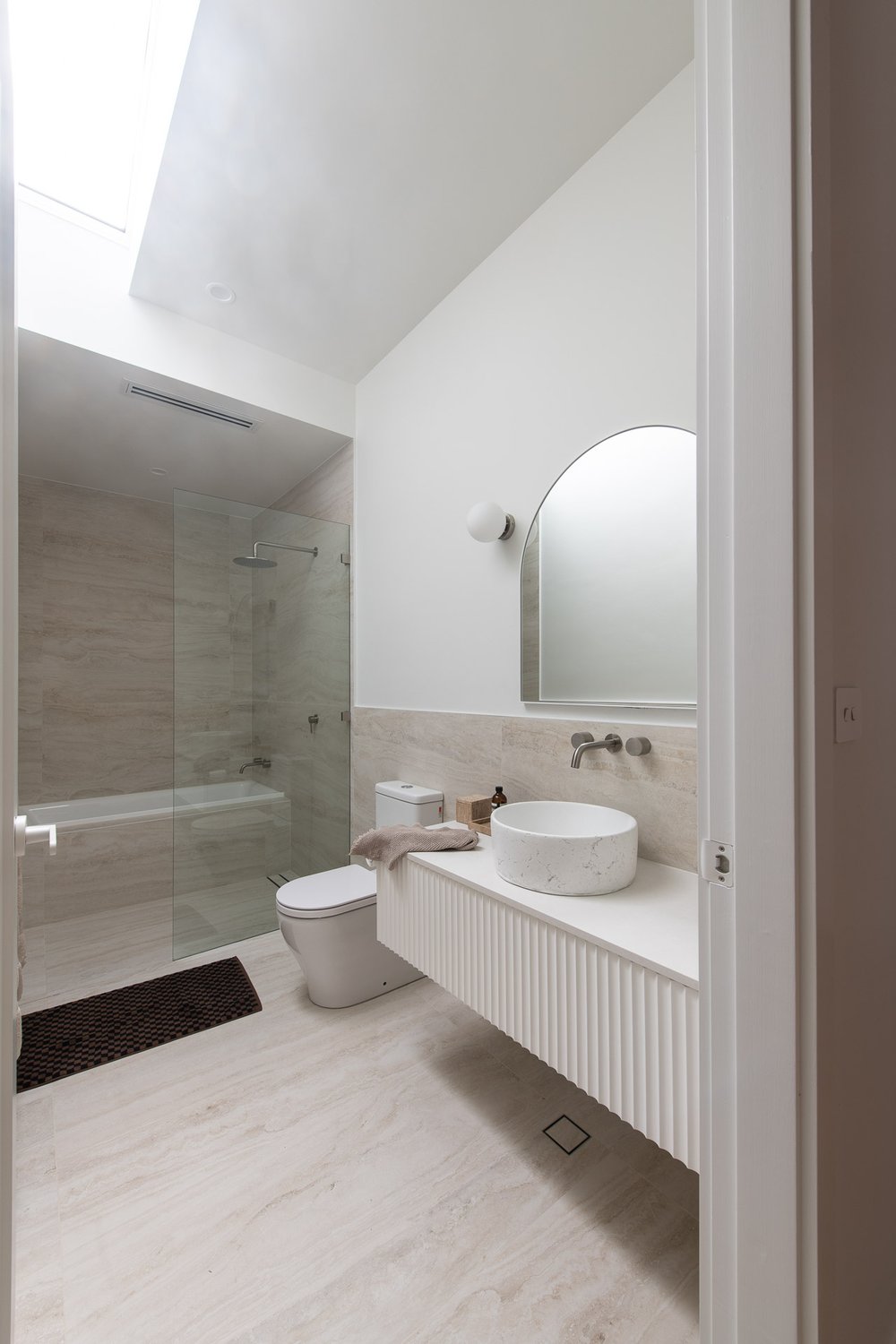 Floor Plan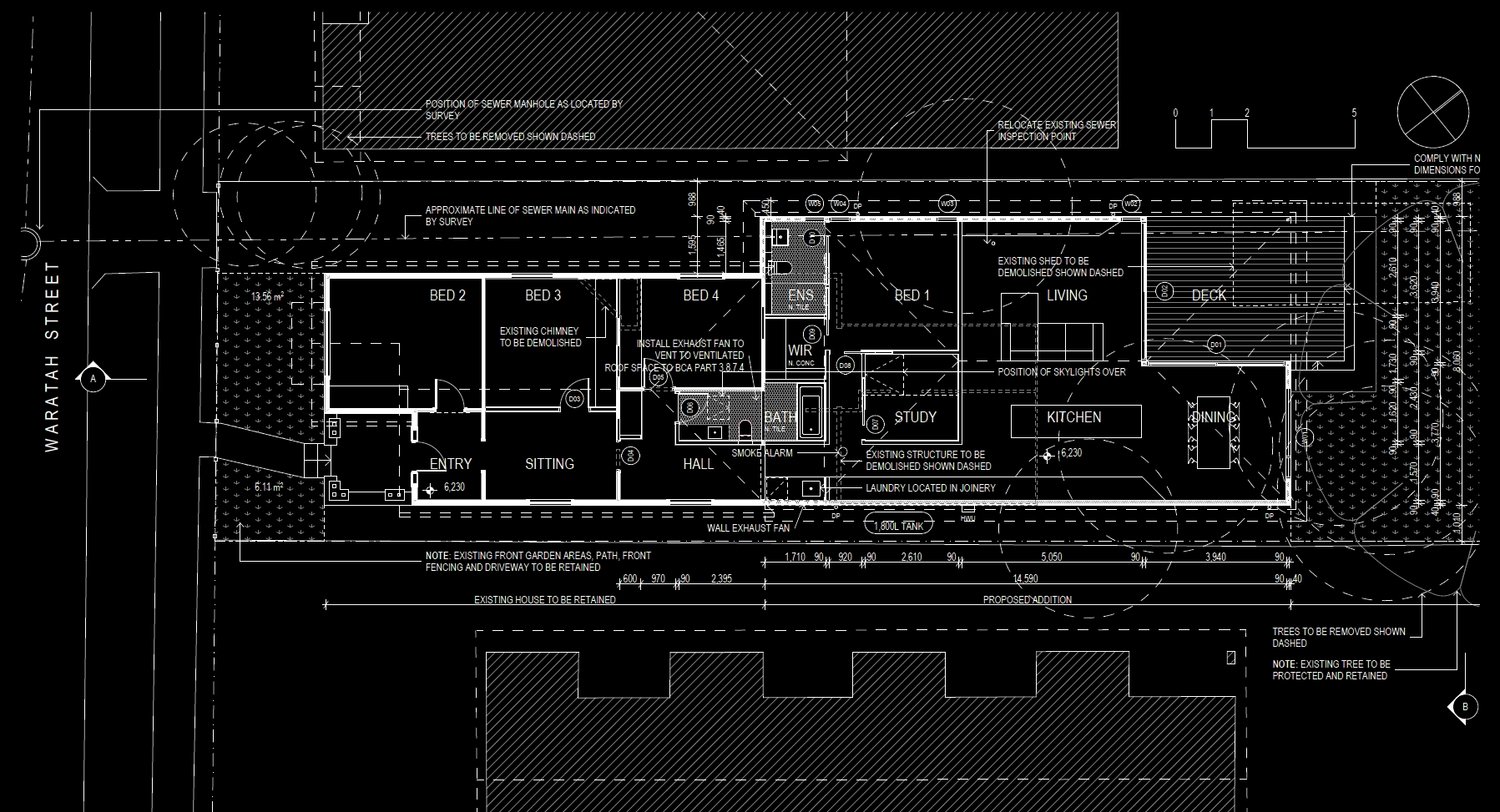 .
Cr. Bourneblue Architecture