For anyone who is about to build a house or looking for a loft style house. Emphasizing the structure of the architecture mainly by placing a free and airy space inside with various furniture mixed with industrial, Rustic, Retro or modern style, clearly showing the charm of the architecture. Let's take a look at it…
Architect: Tallerdarquitectura
Area: 150 sq m
Year : 2018
Photo : Adria Goula
.
cement house in the middle of the garden. There is a large wooden framed sliding glass wall that opens to the garden on both sides.
The house is arranged in a T shape as if there are two buildings linked together.
Inside there is an open space.
Living room with fireplace with built-in storage on either side.
.
.
window working corner
Open glass walls both front and back.
Behind the kitchen there is a staircase leading up to the bedroom.
The side has a solid wall to create privacy.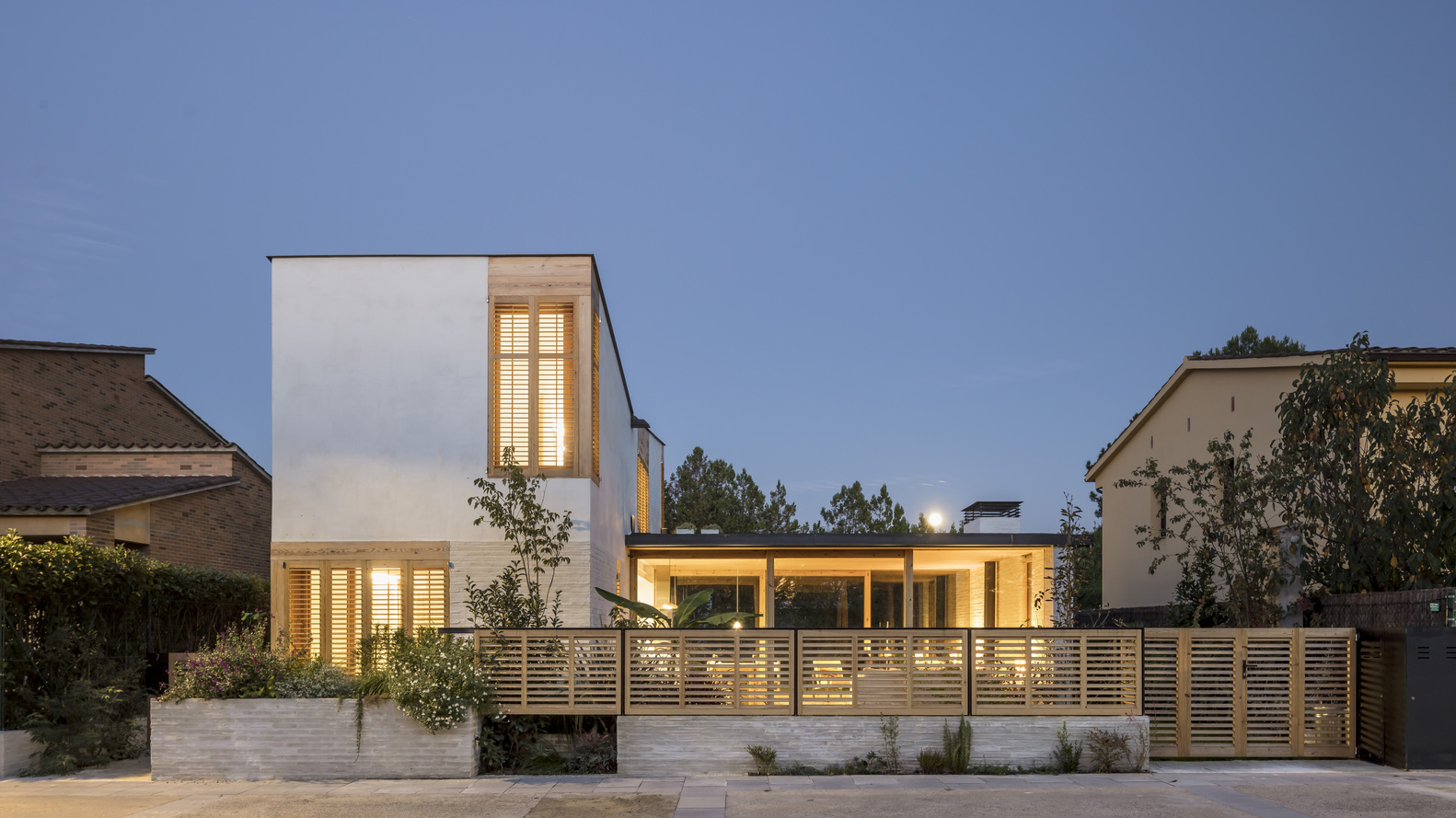 .
.
.
.
The living room is in harmony with nature outside the wood paneling.
install transparent glass
Open play area with daybed
Floor Plan
.
.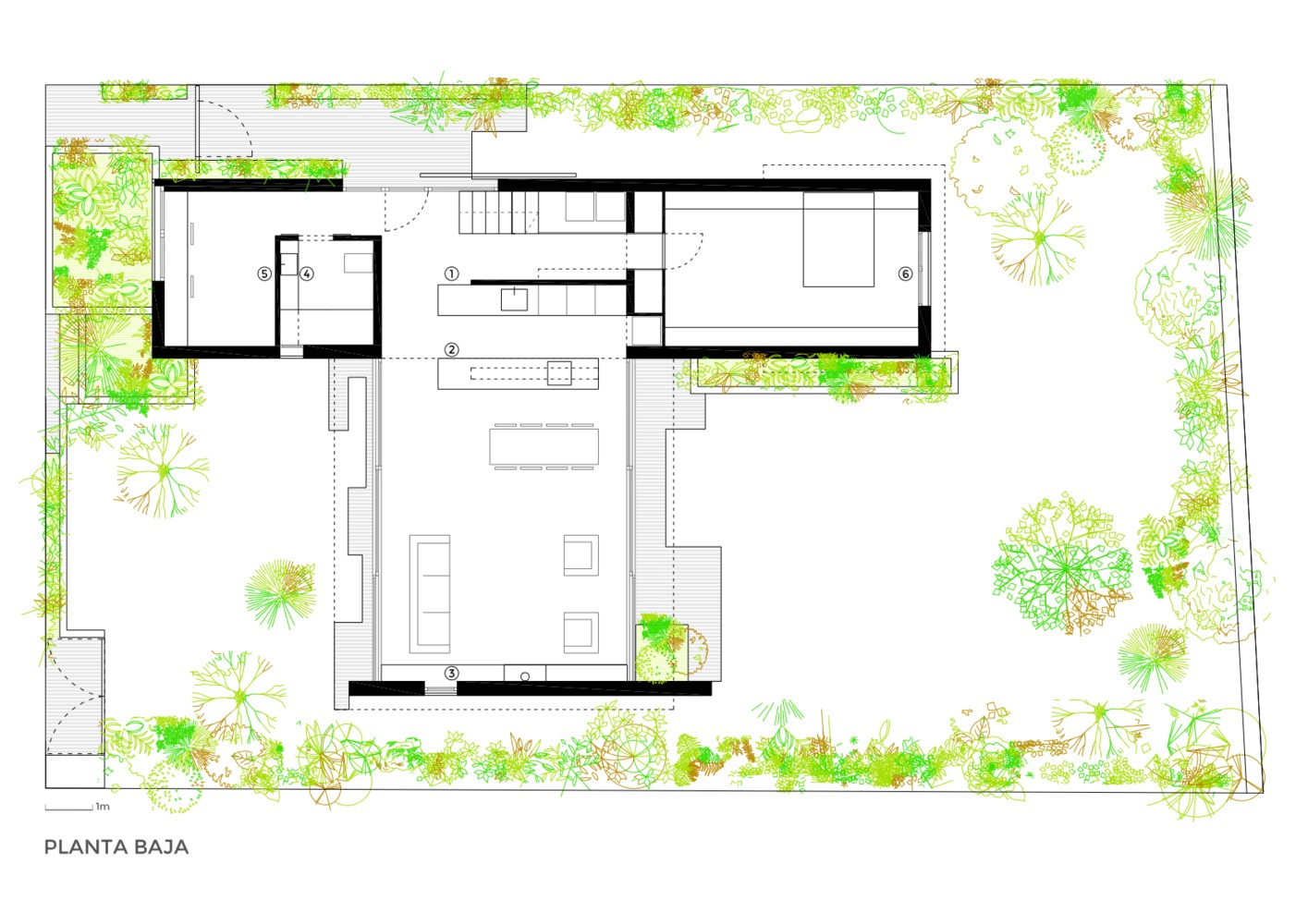 .
.
.
.
Cr. Archdaily